Top Ten Tuesday is a feature hosted by That Artsy Reader Girl. This week's theme is:  Hidden Gems (which books haven't been talked about as much or haven't been marketed as strongly that you think deserve some recognition?)
I have done this before- right here and I am trying to not repeat myself- but I also really want you to check out these hidden gems too, 'kay? I figured I'd just look at some books that seemed to fly under the radar, check Goodreads to make sure I was right (anything with around 1,000 or so ratings or fewer qualified!), and then pick from the ones I rated 4 Stars or more. And that is how I found these books to share with you! I feel like you should read them all because I loved them all. Sound good? Great. Here we go! 
Oh, and covers link to Goodreads!! 😊
---
On sale for $1.99 right now- also, I just finished the companion, and it is just as fabulous, if not more so.
---
I know this says it's 3rd in a series, but they're just companions, it can be read as a standalone!
---
---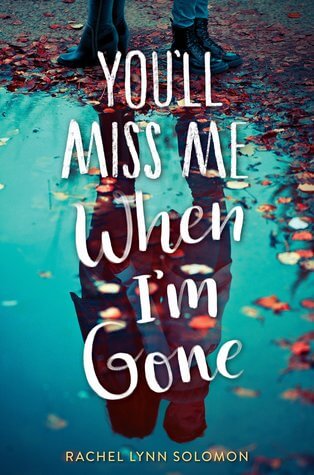 ---
Have you read any of these "hidden gems"? Would you like to? Let's chat about them!