Welcome to my stop on the tour for You'll Miss Me When I'm Gone by Rachel Lynn Solomon! Today I will be sharing a review, as well as a giveaway! I loved this book, guys. Loved, loved, loved.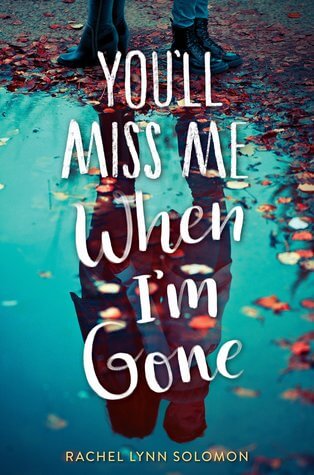 You'll Miss Me When I'm Gone
by Rachel Lynn Solomon
Published by Simon Pulse
on January 2nd 2018
Pages: 384
Format:eARC

A moving, lyrical debut novel about twins who navigate first love, their Jewish identity, and opposite results from a genetic test that determines their fate—whether they inherited their mother's Huntington's disease.

Eighteen-year-old twins Adina and Tovah have little in common besides their ambitious nature. Viola prodigy Adina yearns to become a soloist—and to convince her music teacher he wants her the way she wants him. Overachiever Tovah awaits her acceptance to Johns Hopkins, the first step on her path toward med school and a career as a surgeon.

But one thing could wreck their carefully planned futures: a genetic test for Huntington's, a rare degenerative disease that slowly steals control of the body and mind. It's turned their Israeli mother into a near stranger and fractured the sisters' own bond in ways they'll never admit. While Tovah finds comfort in their Jewish religion, Adina rebels against its rules.

When the results come in, one twin tests negative for Huntington's. The other tests positive.

These opposite outcomes push them farther apart as they wrestle with guilt, betrayal, and the unexpected thrill of first love. How can they repair their relationship, and is it even worth saving?

From debut author Rachel Lynn Solomon comes a luminous, heartbreaking tale of life, death, and the fragile bond between sisters.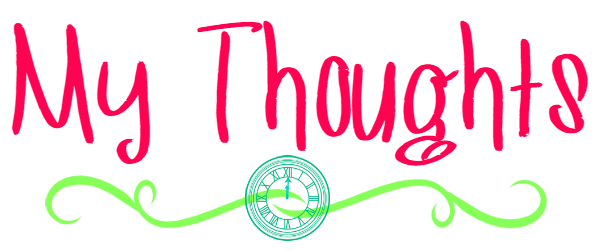 Gah, where do I even start, friends? So a lot of you know that I have been slumping, hard. For like, many months. And no book was able to really and truly "wow" me. Well, that is until I read You'll Miss Me When I'm Gone. Yep, Rachel Lynn Solomon, with her debut, no less, managed to break a slump that lasted the better part of a year. That is how good this book is. And now I am going to tell you why I felt that way!
Obviously, this pulls at the heartstrings. I suppose that goes without saying when you're talking "book with terminal illness" but still. It wasn't all teary, though! I thought that the illness part was handled very realistically. Yes, it is a curse that hangs over this family's head every single day. It effects all of their lives immensely. But they also have other aspects of their lives, of their personalities. Still, you can't help but feel for each of them, as this disease is truly a horrific death sentence.


"This tragedy has done so many things, but it hasn't affected their love for each other."

Family. Just family. Not only do we have the incredibly complex relationship between sisters Tovah and Adina, but we have their interactions with their parents, and the interactions of the family as a unit. While each girl does have her own interests and daily lives, this is absolutely a family-centric novel through and through. Dealing with the slow, painful demise of their beloved mother haunts the girls in different ways, but they both are clearly grieving. And the parents, knowing that one of their daughters will also see this fate, well they were of course devastated. How does a family cope with something like this? That is the sort of question that this book beautifully tackles.


"I miss the person who once knew me better than anyone else. If I am going to have any peace, I need my family to be whole. I am a sister learning to forgive, to forget."

The book is quite sex-positive.  I so wish this was around when I was a teen. The same feelings I had, the same questions I had, these girls had, and the book absolutely showcased their questions, their worries, their feelings as normal and valid. I also like that while sex is positive, the pitfalls and consequences are also discussed. It was such a good, responsible balance.


"I will not be a secret. I will be a declaration."

The complexities of religion are also well handled. One sister is quite devout, and one has seen her faith lapse, but the author handled both situations with a lot of sensitivity, and was very clear that there is no "right" answer. Religion definitely had a central focus in the family, but it also was okay that one of the sisters had doubt and questions.


"After Ima was diagnosed, I realized blaming God would only cause me anguish. I had the power to decide how to confront that tragedy. I could turn it into something good…"

Both sisters were so, so relatable. I saw bits of myself in both Tovah and Adina. At first, I admit I wasn't a fan of Tovah. But by the end of the book? I realized that the things I didn't like about Tovah were issues that I didn't like about myself, and for a book to make me see that kind of blew my mind. You can't not feel for these girls, no matter how much you do or don't have in common with them, because they're so very human, so they're relatable at their core.
The writing was fabulous. I flew through this book, because it was emotive, but also because the writing simply blew me away.
A lot of very difficult issues are tackled in this novel, including the Right-to-Die issue. I don't think I have ever seen that in Young Adult before, and the author handled it just as she did the other big issues- with grace and sensitivity, and completely judgment-free.
Bottom Line: This is going to be a book that I push on people all year, hell, all decade. It's simply that good.
Links to Buy!
Amazon | Barnes & Noble | Target | Book Depository | Indigo | IndieBound | Goodreads
1 signed Hardcopy of YOU'LL MISS ME WHEN I'M GONE by Rachel Lynn Solomon (US Only)
 What is one book that you love to push people to read? Have you read any awesome 2018s yet? Do share!