These are May books, and yes, I am still using that dumb Justin Timberlake pun because it reminds me of high school and I am a huge proponent of nostalgia. You're welcome. 
---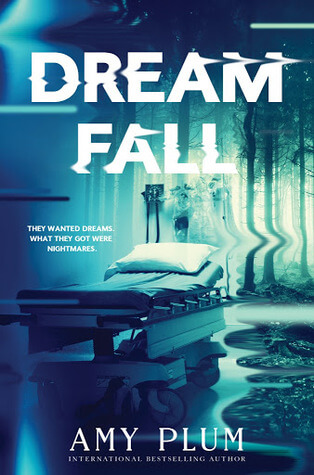 Dreamfall by Amy Plum
Series: Dreamfall #1
Published by HarperTeen on May 2nd 2017
Pages: 288
Format:eARC
Source:Copy provided by publisher for review, via Edelweiss


Cata Cordova suffers from such debilitating insomnia that she agreed to take part in an experimental new procedure. She thought things couldn't get any worse...but she was terribly wrong.

Soon after the experiment begins, there's a malfunction with the lab equipment, and Cata and six other teen patients are plunged into a shared dreamworld with no memory of how they got there. Even worse, they come to the chilling realization that they are trapped in a place where their worst nightmares have come to life. Hunted by creatures from their darkest imaginations and tormented by secrets they'd rather keep buried, Cata and the others will be forced to band together to face their biggest fears. And if they can't find a way to defeat their dreams, they will never wake up.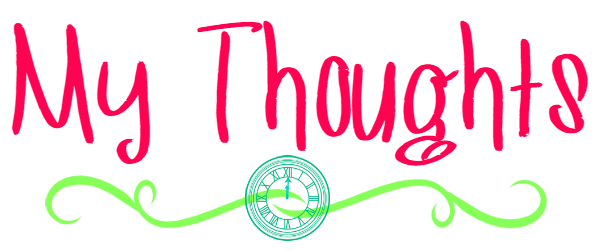 This was interesting. I went from "hmm I am not sure about this" to "need book two NOW, please and thank you" pretty quickly. It was a slow start- and kind of weird, if I am being honest.   I also wasn't sure about the likelihood that parents would sign their kids up for this with it being so unknown, but I guess if you're desperate… I certainly can't judge. The science part of it I didn't fully get- nor do I know if I was supposed to, but it didn't really matter. All that matters is that the author made clear that the stakes are very, very high. This could result in death, this was no joke.
The characters were great too, and we got to see inside their minds so much while they were "dreaming". And I don't want to say a ton, because I am afraid that I'd spoil stuff, but it was a very unique way to get to know characters. There was some unbelivibility, especially when it came to letting the random med student stay in the room when stuff started going haywire. But, even though it was a little "off", her POV was essential, so it didn't bother me.
There were some amazing twists too that I definitely hadn't seen coming, and the book kept me guessing the whole time. I am seriously excited for the second book, because I have no idea what the endgame is and I love that!
Bottom Line: After a slightly shaky start, I got really, really hooked on this book. It was very unique and wholly consuming, and I am eager to read the sequel!
---
Breaker and the Sun by Lauren Nicolle Taylor
Series: Paper Stars #2
Published by Clean Teen Publishing on May 8th 2017
Pages: 325
Format:eARC
Source:Copy provided by author for review


New from Lauren Nicolle Taylor, the best-selling author of Nora and Kettle, comes a fresh take on a classic tale.

Breaker Van Winkle is a recently returned Vietnam vet, struggling with PTSD and the difficulties of readjusting to civilian life with his mother. Eighteen-year-old Sunny is a high-achieving Chinese-French immigrant who fled Vietnam during the war. Sunny is usually as cheerful as her name implies, but she has her struggles too. Haunted by violent memories of the bombing that killed her parents, and chafing under the rule of her eccentric grandmother, she finds solace deep in the Catskills, at a place she calls the Ugly Tree.

When Breaker stumbles upon Sunny and the Ugly Tree, things start to change. They are drawn to each other, and feel called to the tree. As they spend more time together and their relationship deepens, they notice that their time at the tree is becoming twisted somehow. Sunny's mind yawns and her ambitions begin to slip away. Breaker feels safe and carefree, his memories finally burying themselves in the distant past. They are being lulled toward a tempting, peaceful sleep--but there is a cost to this magical serenity, and it may be more than either of them can bear...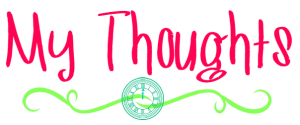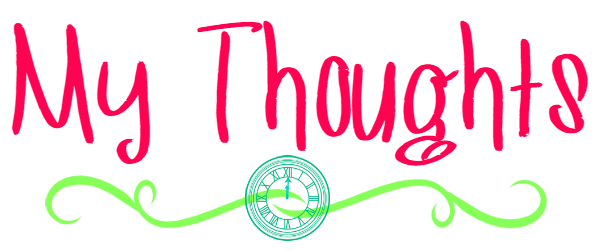 Gah, this book was beyond beautiful. Much like its predecessor Nora & Kettle (which I also loved so, so much), it is full of postwar heartache and obstacles. It's a lovely story about Sunny, who lost her parents in the Vietnam war after an attack and is now trying to navigate life with her grandparents, and Breaker, who fought in the war and is still dealing with a lot of PTSD and lingering prejudices and is unsure of how to move forward.
This book is just another example of the author's gorgeous writing and fabulous character development. I loved both characters, and felt quite deeply for them. Even as I was sometimes angered by Breaker's prejudiced thoughts, he had been through a lot, and it was clear that he wanted to do better. And Sunny was just remarkable. She had to endure these prejudices all around her, and her courage and strength in the midst of her losses was incredible. She was smart, and driven, and compassionate. I adored her loving, yet sometimes challenging relationship with her grandparents- especially her grandmother who could be quite strict and serious. But her grandfather helped bring a levity to the family that I loved.
Breaker had his own family struggles, too. He had a wonderful, loving relationship with his little brother that is very well developed throughout the story, and he was dealing with parents who were… well, they weren't particularly supportive. It's something you should just read for yourself, really.
Bottom Line: This book was an absolute gem, I adored the journey these characters took. Between the diversity, historical elements, and touches of magical realism, this book is one you won't want to miss.
---
Grit by Gillian French
Published by HarperTeen on May 16th 2017
Pages: 304
Format:ARC, eARC
Source:ALAMW, Copy provided by publisher for review, via Edelweiss


His presence beside me is like heat, like weight, something I've carried around on my back too long.

Raw and moving, this contemporary realistic debut novel will leave readers of E. Lockhart and Gayle Forman breathless as it unflinchingly unfolds the tragic secrets being kept in a small, deceptively idyllic Maine town.

Seventeen-year-old Darcy Prentiss has long held the title of "town slut." She knows how to have a good time, sure, but she isn't doing anything all the guys haven't done. But when you're a girl with a reputation, every little thing that happens seems to keep people whispering—especially when your ex-best friend goes missing.

But if anyone were to look closer at Darcy, they'd realize there's a lot more going on beneath the surface. Staying out late, hooking up, and telling lies is what Darcy does to forget. Forget about the mysterious disappearance of her friend. Forget about the dark secret she and her cousin Nell share.

Forget about that hazy Fourth of July night. So when someone in town anonymously nominates Darcy to be in the running for Bay Festival Princess—a cruel act only someone with a score to settle would make—all of the things that Darcy wants to keep hidden threaten to erupt in ways she wasn't prepared to handle…and isn't sure if she can.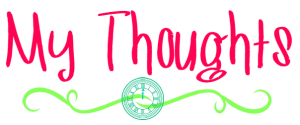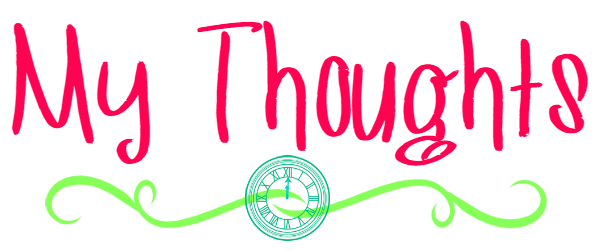 This book was a bit different than I expected. I don't know what I expected exactly, but something a little more thriller-like, a little more mysterious. But really, this is mostly a story of Darcy's journey, and the obstacles she has to overcome.
I liked how strong Darcy was, and how important family was to her, too. But sometimes I wasn't really connecting to her, which was tough, but I liked her determination a lot. Her family was extremely close- her aunt and cousin even living on the same land. And sometimes that made for some family troubles, but they were fiercely protective of each other, which I really liked.
The story follows Darcy through a difficult summer. She's working a very hard, physically laborious job, all while trying to overcome some really nasty and unfair rumors. There is a lot of slut-shaming being thrown Darcy's way, and it is not okay. Then there's the disappearance of a former friend, and the town is quite focused on that, of course.
And then… there's a beauty pageant. And honestly, I am not really even sure why this needs to be a thing? Maybe it is so we can see that Nell is capable of things that her mom refuses to let her do? But as a side character, who the reader already knows is capable, I don't see how this changes anything. Meanwhile, at work and socially, Darcy is facing harassment from a horrible dude. It was just… a lot of different stuff going on, and I kind of wished it was whittled down just a bit.
Bottom Line: I liked that Darcy was given a chance to change and grow and discover, but I don't know that she needed all these storylines in which to do so.  Had one or two been cut out, the focus on the others probably would have made me a bit more connected to the book.
---
Royal Bastards by Andrew Shvarts
Published by Disney-Hyperion on May 30th 2017
Pages: 352
Format:ARC, eARC
Source:ALAMW, Copy provided by publisher for review, via Netgalley


Being a bastard blows. Tilla would know. Her father, Lord Kent of the Western Province, loved her as a child, but cast her aside as soon as he had trueborn children.

At sixteen, Tilla spends her days exploring long-forgotten tunnels beneath the castle with her stablehand half brother, Jax, and her nights drinking with the servants, passing out on Jax's floor while her castle bedroom collects dust. Tilla secretly longs to sit by her father's side, resplendent in a sparkling gown, enjoying feasts with the rest of the family. Instead, she sits with the other bastards, like Miles of House Hampstedt, an awkward scholar who's been in love with Tilla since they were children.

Then, at a feast honoring the visiting princess Lyriana, the royal shocks everyone by choosing to sit at the Bastards' Table. Before she knows it, Tilla is leading the sheltered princess on a late-night escapade. Along with Jax, Miles, and fellow bastard Zell, a Zitochi warrior from the north, they stumble upon a crime they were never meant to witness.

Rebellion is brewing in the west, and a brutal coup leaves Lyriana's uncle, the Royal Archmagus, dead—with Lyriana next on the list. The group flees for their lives, relentlessly pursued by murderous mercenaries; their own parents have put a price on their heads to prevent the king and his powerful Royal Mages from discovering their treachery.

The bastards band together, realizing they alone have the power to prevent a civil war that will tear their kingdom apart—if they can warn the king in time. And if they can survive the journey . . .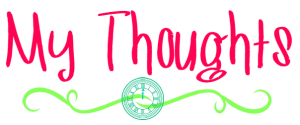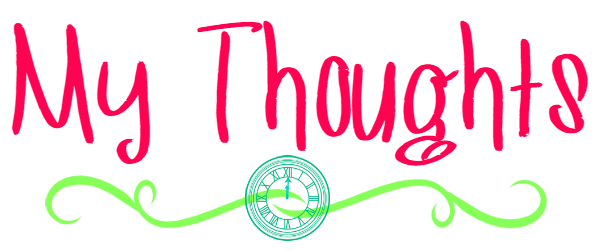 I absolutely devoured this book. The characters were incredible, and  I liked that they had to make such hard choices between their families and what they felt was right. They were well fleshed out, and I loved the journey they went on- both mentally and physically. They had to figure out where their loyalties lay, and they had to avoid a lot of people who didn't want them to live to even make that choice.
The adventure part was fabulous, definitely had me on the edge of my seat. The plot moved along at a great pace, and I loved the development of the characters. They started out as a very unlikely group, but they ended up forging relationships and friendships along the way. I loved that the females became close friends, I love a strong female friendship. And I enjoyed the romantic aspects as well!
The way the book was written was wonderfully entertaining, too. There was so much witty banter, and just… fun. While there was a lot of serious stuff going on, the characters still kept a sense of humor, and it made the book so enjoyable to read. Because yes, the stakes were incredibly high, but it was nice to have some normalcy in the midst of it.
Bottom Line: I loved the blend of fun and high stakes, and the fabulous mix of relationships that were explored- familial, friendships, and romance. Definitely a win!
Sidenote: I just found out that this is part of a trilogy, so now it is an even BIGGER win. I am so excited to keep reading these characters in this world!!

Overall, a pretty solid group, no? Have you read any of these books? Planning on it? Let's talk about them!