Nora & Kettle
by Lauren Nicolle Taylor
Series: Paper Stars #1
Published by Clean Teen Publishing
on February 29th 2016
Pages: 352

"What if Peter Pan was a homeless kid just trying to survive, and Wendy flew away for a really good reason?"

Seventeen-year-old Kettle has had his share of adversity. As an orphaned Japanese American struggling to make a life in the aftermath of an event in history not often referred to the internment of Japanese Americans during World War II and the removal of children from orphanages for having "one drop of Japanese blood in them" things are finally looking up. He has his hideout in an abandoned subway tunnel, a job, and his gang of Lost Boys.

Desperate to run away, the world outside her oppressive brownstone calls to naive, eighteen-year-old Nora the privileged daughter of a controlling and violent civil rights lawyer who is building a compensation case for the interned Japanese Americans. But she is trapped, enduring abuse to protect her younger sister Frankie and wishing on the stars every night for things to change.

For months, they've lived side by side, their paths crossing yet never meeting. But when Nora is nearly killed and her sister taken away, their worlds collide as Kettle, grief stricken at the loss of a friend, angrily pulls Nora from her window.

In her honeyed eyes, Kettle sees sadness and suffering. In his, Nora sees the chance to take to the window and fly away.

Set in 1953, Nora & Kettle explores the collision of two teenagers facing extraordinary hardship. Their meeting is inevitable, devastating, and ultimately healing. Their stories, "a collection of events, are each on their own harmless. But together, one after the other, they change the world.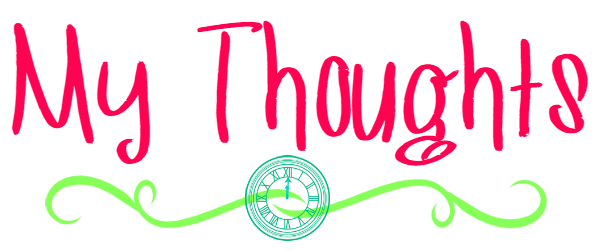 If any of you read my blog wayyyyyy back in the day- at its evolution, really- you'd know that I am a huge fan of Lauren Nicolle Taylor's first series, The Woodlands. So when I heard she was writing Nora and Kettle, I had some feelings. On one hand, I was so happy, because I love her writing. But on the other, since I am a creature who resists change, I did not want to leave my beloved Rosa and company behind.
Nora & Kettle is set in 1953, and things aren't going great for either of them. For Kettle, things look as bad as they are, because he is a homeless Japanese-American orphan, who has been making it on his own in a tunnel with a bunch of other kids in his situation. He has a job that he to, quite literally, fight for every day. It isn't easy, but he's getting by. Nora's life, on the outside, looks lovely. Well-to-do family, nice home, father with a successful law career. Only looks can be deceiving.  Nora's father is the actual worst, and is incredibly abusive, physically and emotionally.
Let's start with Nora. Nora may not be likeable in the usual sense, because of course she isn't going to be pleasant- her life is hell. She would have run away, but the only thing in life that matters to her is her little sister Frankie. And their love… oh, I can't even type about it without tearing up. Nora will put up with anything, just to keep her sister safe. And her father has definitely resolved to break her.
"As pink water runs down the drain, I think of his words. 'You're of no value to me'. He may think he has me pinned. That he has clipped my wings and broken my spirit, but he's wrong. My value is in my love for my sister. My value is growing with every day I live."
That is why Nora is so damn incredible. She is brave when there is basically no hope. She dares to hope for better, for her and for Frankie. As for Kettle, he is every bit as brave. He cares so deeply for the kids in his care. He's basically taken on the role of guardian, even while he himself should still be able to be a kid. He's realistic, but positive. He's incredibly loyal, and he works so hard every minute of every day. And it broke my heart that he ever had to do this.
It made me so mad that people are so willing to hate. It happened then, it happened before then, it happens now, and sadly, I feel like it will always happen, to someone. In this case, Kettle did nothing wrong, except happen to be of Japanese ancestry. Even people who were seemingly sympathetic to his plight didn't fully understand why this blatant racism was so fundamentally wrong.
"The guard gives us a sympathetic look when we reach him. 'Look, boys, I'm sorry that happened but you know, with the way you look, particularly, this one,' he points at Kin, 'well, you can understand why they'd want to punch you.'"
Um, really, really not. But that is the world that Kettle and Kin are living in, and Kettle just rises above time and time again. That isn't to say he accepts it, but he lives his best in spite of it.
Their stores will break your heart, but their strength of character will fill it back up. They seem almost fated to meet, after several near-misses, and when they finally do, it's startling how two people from such seemingly different backgrounds can have so very much in common. I wish I could tell you much more about the plot, but I won't, because you just need to experience this one.
Bottom Line: Nora & Kettle was gorgeous, from start to finish. It's incredibly raw and emotional while still being hopeful. Both Nora and Kettle are easy to fall in love with, and to root for, and they have captured my heart.

One winner will receive a paperback copy of Nora & Kettle. International!
a Rafflecopter giveaway

What say you? I confess, I am not certain if this will be a standalone or if there will be a sequel, but my fingers are very much crossed for a sequel!