To intro a bit, these are the new version of "Books I'm Never Reviewing". I kept feeling like the connotation was that I wasn't fond of said books, when often, quite the opposite was true. Also, the name was clunky. The bottom line is this: These are considered legitimate reviews by absolutely no one. Why? I don't feel like it, nor do I have to. But apparently, my ego dictates that I still think you care whether I liked them and/or I feel like shouting about them. And so, I shall.
*Quick housekeeping note** This has been… A Time for me. I'll eventually share more, but right now I just need you to know that I am likely going to be sporadic. And I apologize if it takes me awhile to respond to stuff.
Obsidio
by Amie Kaufman, Jay Kristoff
Series: The Illuminae Files #3
Published by Knopf Books for Young Readers
on March 13, 2018
Pages: 615
Format:Hardcover
Source:Purchased

Kady, Ezra, Hanna, and Nik narrowly escaped with their lives from the attacks on Heimdall station and now find themselves crammed with 2,000 refugees on the container ship, Mao. With the jump station destroyed and their resources scarce, the only option is to return to Kerenza—but who knows what they'll find seven months after the invasion?

Meanwhile, Kady's cousin, Asha, survived the initial BeiTech assault and has joined Kerenza's ragtag underground resistance. When Rhys—an old flame from Asha's past—reappears on Kerenza, the two find themselves on opposite sides of the conflict.

With time running out, a final battle will be waged on land and in space, heroes will fall, and hearts will be broken.

Oy, this is so loaded that I probably should have done an actual review, but alas, it will be incoherent, so there's that?
Look, I did not hate this book, before we all grab our pitchforks. But… I am also moderately convinced that I read a different book than everyone else? Everyone on Twitter, on Goodreads, in reviews, were basically shouting their love for this book from the rooftops, and I am so happy that you all felt that way, yay! But… when everyone talked about how their souls were destroyed… well, I didn't have any such experience.
In fact, that was probably my biggest qualm: the lack of feels. While it was mostly entertaining, and that was good, it felt so safe, and so easy in a lot of cases, which was not what I'd come to expect from this series. For all of you who read it: View Spoiler »Cullings are only compelling if you lose compelling characters. Like Hair Clip Dad, Miller's Dad, Five Year Old Dad… come to think of it, dads better watch themselves on The 100. I digress. The fact that it was just 2,000 completely unknown people who were culled left it feeling very…. unemotive. Also, Kane called, he wants his ideas back. « Hide Spoiler and also View Spoiler »Look- was a part of me glad that the main characters all made it out? Sure. Did I roll my eyes so much they almost fell out of my head? Also sure. You can't have a massive, planets-wide war and have every character make it out okay. It feels WAY too safe, and way too easy. Especially the whole "fake-out" with Nik and Ezra. I honestly didn't even feel any sense of urgency, I figured they weren't actually dead because no one seemed all that concerned? « Hide Spoiler.
Bottom Line In a GIF: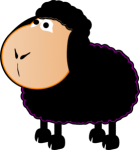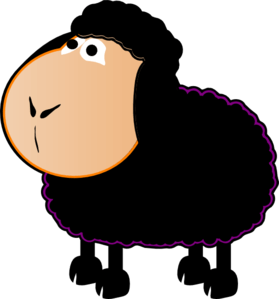 ---
All Systems Red by Martha Wells
Series: The Murderbot Diaries #1
Published by Tor.com / Tom Doherty Associates on May 2, 2017
Pages: 149
Format:eBook
Source:Purchased


In a corporate-dominated spacefaring future, planetary missions must be approved and supplied by the Company. Exploratory teams are accompanied by Company-supplied security androids, for their own safety.

But in a society where contracts are awarded to the lowest bidder, safety isn't a primary concern.

On a distant planet, a team of scientists are conducting surface tests, shadowed by their Company-supplied 'droid — a self-aware SecUnit that has hacked its own governor module, and refers to itself (though never out loud) as "Murderbot." Scornful of humans, all it really wants is to be left alone long enough to figure out who it is.

But when a neighboring mission goes dark, it's up to the scientists and their Murderbot to get to the truth.

Murderbot is funny, y'all! I did not expect that, and I honestly did not really expect something called "Murderbot" to be so damn relatable. All it wanted to do was watch its equivalent of Netflix and be left alone, and who among us hasn't felt that? My only real qualm is that it took me a long time to get to know some of the characters and who was who… and I didn't love the turn that the ending took? View Spoiler »I mean, takes me the whole novella to end up liking all the characters, and then you ditch 'em? Why you doing me dirty, Murderbot? « Hide Spoiler Overall it was super enjoyable and I definitely will be picking up the next one. Bonus points for me being able to finish in one sitting.
Bottom Line In a GIF: 
---
The Wolves of Winter by Tyrell Johnson
Published by Scribner on January 2, 2018
Pages: 304
Format:Paperback
Source:Purchased


Station Eleven meets The Hunger Games in this ruthless, captivating story of a young woman's survival in the frozen wilderness of the Yukon after the rest of the world has collapsed.

As the old world dies, we all must choose to become predators. Or become prey.

The old world has been ravaged by war and disease, and as far as Lynn McBride is concerned, her family could be the last one left on earth. For seven years, the McBrides have eked out a meagre existence in the still, white wilderness of the Yukon. But this is not living. This is survival on the brink.

Into this fragile community walk new threats, including the enigmatic fugitive, Jax, who holds secrets about the past and, possibly, keys to a better future. And then there's Immunity, the pre‑war organization that was supposed to save humankind from the flu. They're still out there, enforcing order and conducting experiments—but is their work for the good of humankind or is something much more sinister at play? In the face of almost certain extinction, Lynn and her family must learn to hunt as a pack or die alone in the cold.

Breakout debut novelist Tyrell Johnson weaves a captivating tale of humanity stretched far beyond its breaking point, of family and the bonds of love forged when everything else is lost. Reminiscent of Station Eleven and The Hunger Games, this is a classic and enthralling post‑apocalyptic adventure and a celebration of the human spirit.

I'd never heard of this book before Greg @ Book Haven recommended it, but more people should be hearing about it cause it's kind of awesome. The setting is pretty damn amazing, rural Yukon Canada. It's snowy and cold and completely isolated- or so the characters thought. It's post-apocalyptic which I am a fan of, but it also includes a lot of survival themes, and a load of family stuff. Other than a few semi-farfetched (and spoilery, sorry) things that happened, I really loved this. And I hope there's a sequel, because while the ending is pretty satisfying, I think there's room for a lot more story to be told in this world (and from what I understand, the author has ideas, yay).
Bottom Line In a GIF: 

---
Bygone Badass Broads: 52 Forgotten Women Who Changed the World by Mackenzi Lee, Petra Eriksson
Published by Harry N. Abrams on February 27, 2018
Pages: 176
Format:Hardcover
Source:Traded


Based on Mackenzi Lee's popular weekly Twitter series of the same name, Bygone Badass Broads features 52 remarkable and forgotten trailblazing women from all over the world. With tales of heroism and cunning, in-depth bios and witty storytelling, Bygone Badass Broads gives new life to these historic female pioneers. Starting in the fifth century BC and continuing to the present, the book takes a closer look at bold and inspiring women who dared to step outside the traditional gender roles of their time. Coupled with riveting illustrations and Lee's humorous and conversational storytelling style, this book is an outright celebration of the badass women who paved the way for the rest of us.

This book is like going down a Wikipedia hole, but much more amusing and entertaining. And also with pretty pictures. The author does an amazing job of bringing wit and humor into the stories, which give you just enough insight into the women to be satisfied (though I will definitely be researching them more later, but that's just me). My only negative was that the editing was… a bit of a mess. Years of birth and death were wrong, and some had me questioning my sanity. These were in the text, but also in the main headings of stories and such. So… something to be aware of. But overall, I definitely recommend!
Bottom Line In a GIF: 

Okay, I need to know: What is the last book you were a black sheep with? Thoughts on any of these books?