These are a fun bunch of July books that are of the sci-fi and/or fantasy genre! Don't you love when it works out so well? And that isn't all! They also:
Are starts to new series.

Have similarities to The 100 which I noted in my Kindle. 

Have really similar ratings from me. 
Grace and Fury by Tracy Banghart
Sanctuary by Caryn Lix
Contagion by Erin Bowman

---
Grace and Fury by Tracy Banghart
Published by Little Brown Books for Young Readers on July 31, 2018
Pages: 320
Format:eARC
Source:Copy provided by publisher for review, via Netgalley


In a world where women have no rights, sisters Serina and Nomi Tessaro face two very different fates: one in the palace, the other in prison.

Serina has been groomed her whole life to become a Grace - someone to stand by the heir to the throne as a shining, subjugated example of the perfect woman. But when her headstrong and rebellious younger sister, Nomi, catches the heir's eye, it's Serina who takes the fall for the dangerous secret that Nomi has been hiding.

Now trapped in a life she never wanted, Nomi has only one way to save Serina: surrender to her role as a Grace until she can use her position to release her sister. This is easier said than done. A traitor walks the halls of the palace, and deception lurks in every corner. But Serina is running out of time, imprisoned on an island where she must fight to the death to survive and one wrong move could cost her everything.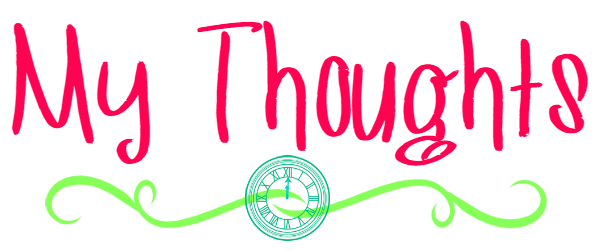 My feelings about Grace and Fury can be summed up thusly: Tropey and kind of predicable, but also quite entertaining. Like, entertaining enough to make me enjoy it despite the issues.
The Things I Liked:
The characters were quite well done, and I enjoyed their development throughout the story. Serina and Nomi thought that they were so sure of their paths in life. And when everything is turned upside down, they're forced to see things from the other person's viewpoint, and I found that a fascinating story. Plus, they loved each other (and the rest of their family) quite fiercely, and I am always here for that in a story.
Literally everything about Prison Island. Idk what it's really called, I could look it up, but does it matter? Anyway, it's awesome. It's all survival and girl bonding, and fighting oppression, and I am here for it.
I loved that the women's friendships and bonds became important. Not just to survival, but to the girls. They each made some wonderful bonds while separated, and I felt that both characters grew a lot because of these interactions. A great message, especially since it really portrayed that women standing together could accomplish great things.
Again, it was super readable and entertaining. It isn't measurable or objective, I just felt compelled to keep reading.
The Things I Didn't:
The aforementioned tropiness. Trying to protect a sister? Check. Women oppressed in a world where men are in charge just because? Check. A crappy royal in charge? Check. So yeah, those things did make some parts kind of predictable.
There were just a few things that… irked me. But they're a little spoilery? View Spoiler »Like- when a group of women are trying to fight The Man, let them, right? They don't need some dude saving them! And it's pretty romance-heavy, which again, too many dudes in a shitty-dude world.  « Hide Spoiler
Will I Read the Sequel? Oh definitely. Is it wrong that I need more prison?
Bottom Line: While a bit predictable and trope-y, the story and characters were definitely entertaining enough to keep me excited to read!
---
Sanctuary by Caryn Lix
Series: Sanctuary #1
Published by Simon Pulse on July 24, 2018
Pages: 480
Format:eARC
Source:Copy provided by publisher for review, via Netgalley


Kenzie holds one truth above all: the company is everything.

As a citizen of Omnistellar Concepts, the most powerful corporation in the solar system, Kenzie has trained her entire life for one goal: to become an elite guard on Sanctuary, Omnistellar's space prison for superpowered teens too dangerous for Earth.

As a junior guard, she's excited to prove herself to her company—and that means sacrificing anything that won't propel her forward.

But then a routine drill goes sideways and Kenzie is taken hostage by rioting prisoners.

At first, she's confident her commanding officer—who also happens to be her mother—will stop at nothing to secure her freedom. Yet it soon becomes clear that her mother is more concerned with sticking to Omnistellar protocol than she is with getting Kenzie out safely.

As Kenzie forms her own plan to escape, she doesn't realize there's a more sinister threat looming, something ancient and evil that has clawed its way into Sanctuary from the vacuum of space. And Kenzie might have to team up with her captors to survive—all while beginning to suspect there's a darker side to the Omnistellar she knows.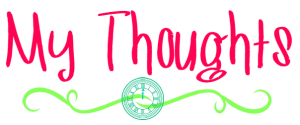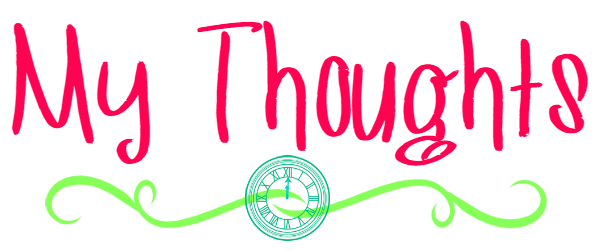 I really wasn't sure about this one when I started. The first few chapters were kind of rough- like, I thought I might DNF honestly. And look, you definitely have to suspend some disbelief if you want to fully enjoy this one. But enjoy it I did when it got going!
What I Liked:
The characters! They're probably my favorite thing about the book, actually. Like Kenzie was okay at first, and her parents were kind of driving me bananas, but then when we get to the actual prison kids? Oh yes, I am in! And Kenzie got a lot better, too. She started to become much more likable as the book progressed.
Morally grey decisions FTW! Ohhh how I love these. And I love when there is definitely not a "good", or obvious decision, and that is how a lot of stuff in this story went down. And the characters, of course, did not always agree on which decision was less awful. Makes for a compelling plot.
There was quite a bit of action once things got going. A lot of bold choices, too. I was glad to see that the author didn't shy away from certain decisions, so the book never once seemed too easy, or safe. 
What I Didn't:
Really, just the parts where I had to suspend some disbelief. But I am not the best at that, so. Especially in the beginning, some of Kenzie's choices didn't make a ton of sense to me, based on what I knew of her. And she was making me mad. But that was really just the first quarter of the book or so, and after that it was smooth sailing.
Will I Read the Sequel? Goodness yes, I obviously need to know what will happen now!
Bottom Line: If you love a space adventure with a fun cast of characters and can get on board with a little suspension of disbelief, this is definitely one to check out!
---
Contagion by Erin Bowman
Series: Contagion #1
Published by HarperTeen on July 24, 2018
Pages: 432
Format:Hardcover
Source:Copy provided by publisher for review, via Edelweiss


Perfect for fans of Madeleine Roux, Jonathan Maberry, and horror films like 28 Days Later and Resident Evil, this pulse-pounding, hair-raising, utterly terrifying novel is the first in a duology from the critically acclaimed author of the Taken trilogy.

After receiving a distress call from a drill team on a distant planet, a skeleton crew is sent into deep space to perform a standard search-and-rescue mission.

When they arrive, they find the planet littered with the remains of the project—including its members' dead bodies. As they try to piece together what could have possibly decimated an entire project, they discover that some things are best left buried—and some monsters are only too ready to awaken.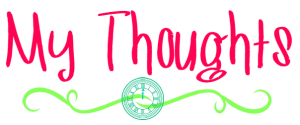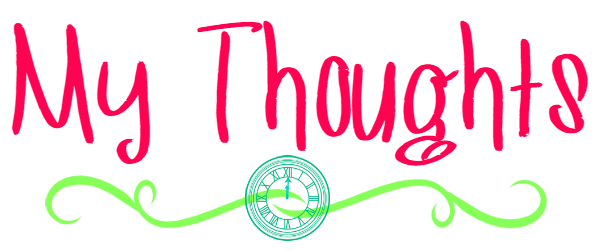 It's time for space zombies, y'all! Need I say more? I do? Okayyy.
The Stuff I liked:
It's quite action packed! Honestly this would make an amazing movie or show, because it almost read like one? But yeah, there was pretty much always something exciting happening, so that's a plus.
Um, space zombies are always a plus. I've never been like "nah, space zombies, pass", and I doubt I ever will be. It's just a cool concept, and I think that the author handled it in a way that really worked. Because it was well-thought out, they made much more sense than say, The Walking Dead zombies.
It was quite dark (space pun not intended, but accepted), and the atmosphere was awesome. Seriously, you could feel how dire this situation was, no question. Like space itself was cool, but this planet was a mess, and you could feel it throughout the book. The stakes were very high, and they felt it.
It's super readable. I finished almost the entire book on one very short plane ride, so… that should tell you something. I actually didn't even nap, like I'd planned, because I wanted to keep going.
The Stuff I Didn't:
The POV switches threw me off a little. They were frequent, which I didn't even mind, but sometimes they didn't feel necessary? Like it could have just continued being someone else's turn, you know?
Since it is so action-packed, I didn't get as strong of a connection to the characters as I'd have liked. What I knew of them I did enjoy, and I liked finding out bits and pieces, but I do think going a bit deeper into the characterization would have made it stronger. Plus, it would have been easier to handle the POV switches really.
Will I Read the Sequel? I mean, it's more likely that I will than I won't!
Bottom Line: Felt different than the average space book, in a good way! A little light on characterization, but heavy on action.
Have you read any of these books? Planning on it? Let's talk about them!