These are all books that publish on May 1st, which is incidentally May Day. I have no idea what it means, so have a Wikipedia article to satisfy your curiosity. Also, I happened to like all of these books, which is crazy rare for me, especially lately. So enjoy! 
9 Days, 9 Nights by Katie Cotugno
Only Human by Sylvain Neuvel
Brightly Burning by Alexa Donne
Fatal Throne by Candace Fleming
---
9 Days and 9 Nights by Katie Cotugno
Series: 99 Days #2
Published by Balzer + Bray on May 1, 2018
Pages: 272
Format:eARC
Source:Copy provided by publisher for review, via Edelweiss


In this sequel to the New York Times bestseller 99 Days, perfect for fans of Jenny Han and Morgan Matson, Molly Barlow finds herself in Europe on her summer vacation, desperately trying to forget everything that happened a year ago. But over the course of nine days and nine nights, her whole life will be turned upside down once more. . . .

Molly Barlow isn't that girl anymore. A business major at her college in Boston, she's reinvented herself after everything that went down a year ago… After all the people she hurt and the family she tore apart.

Slowly, life is getting back to normal. Molly has just said I love you to her new boyfriend, Ian, and they are off on a romantic European vacation together, starting with scenic London. But there on a tube platform, the past catches up to her in the form of Gabe, her ex, traveling on his own parallel vacation with new girlfriend Sadie.

After comparing itineraries, Ian ends up extending an invite for Gabe and Sadie to join them on the next leg of their trip, to Ireland. And Molly and Gabe can't bring themselves to tell the truth about who they once were to each other to their new significant others.

Now Molly has to spend 9 days and 9 nights with the boy she once loved, the boy whose heart she shredded, without Ian knowing. Will she make it through as new and improved Molly, or will everything that happened between her and Gabe come rushing back?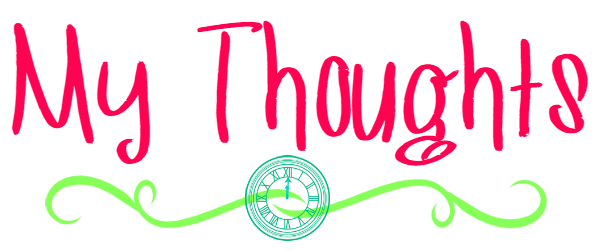 99 Days was a controversial sort of book among the reviews I have read, and while I happened to be one of the people who really liked it, the one thing I struggled with was the ending. I wanted more, and this was exactly what I had hoped for. The rare sequel that steps up its game from its predecessor, 9 Days, 9 Nights fully delivered for me. Let us chat about why!
Lots of character growth. Molly has gone through a lot of changes since we last saw her. And not all of them are even positive, she is just trying to figure out who she wants to be, who she needs to be, now that she is an adult and living out on her own. The secondary characters have all grown and changed too. One of the most refreshing changes was that Molly's mom was really trying to be there for her, and their relationship had improved a lot.
Female friendship was really great. There were ups and downs, as is always the case with any relationship, but I loved that Molly and Imogen cared enough about their friendship to really work at it. It was honest and refreshing.
No one was vilified. Even though I really loved Gabe even from book 1, it was clear that Ian, the guy Molly was dating was really a genuinely nice dude. Same with Gabe's girlfriend Sadie. They just seemed like nice, chill people, both with issues and concerns of their own, who weren't just some kind of "bad guy" plot device.
European trip! I love traveling in books, and this was no exception! We got to follow the gang from London, to Ireland, to Paris, and I couldn't have loved the settings more!
I was quite invested in the outcome of the relationships. I wanted everyone to be happy, and I had a pretty clear idea of what that looked like in my head, but I genuinely wasn't sure how it would all shake out. It was a fun ride!
The ending was wholly satisfying. Everything I moaned about after the ending of 99 Days was totally wrapped up. Not too neatly, mind you, but enough that I felt very content leaving the world and the characters.
My only tiny minor qualm is that a few of the circumstances were maybe a bit farfetched, but overall it felt really authentic, especially where the characters were concerned. All their feelings and decisions and such seemed to work really well, and I loved how much they were even able to grow on this particular journey.
Bottom Line: If you even kind of liked 99 Days, you want to read 9 Days, 9 Nights. The characters have all grown up a lot, and it's fabulous to see. Plus, you get some very satisfying closure!

---
Only Human by Sylvain Neuvel
Series: Themis Files #3
Published by Del Rey Books on May 1, 2018
Pages: 336
Format:eARC
Source:Copy provided by publisher for review, via Netgalley


World War Z meets The Martian in the explosive follow-up to Sleeping Giants ("One of the most promising series kickoffs in recent memory"—NPR) and Waking Gods ("Pure, unadulterated literary escapism"—Kirkus Reviews).

In her childhood, Rose Franklin accidentally discovered a giant metal hand buried beneath the ground outside Deadwood, South Dakota. As an adult, Dr. Rose Franklin led the team that uncovered the rest of the body parts which together form Themis: a powerful robot of mysterious alien origin. She, along with linguist Vincent, pilot Kara, and the unnamed Interviewer, protected the Earth from geopolitical conflict and alien invasion alike. Now, after nearly ten years on another world, Rose returns to find her old alliances forfeit and the planet in shambles. And she must pick up the pieces of the Earth Defense Corps as her own friends turn against each other.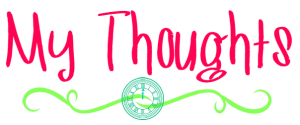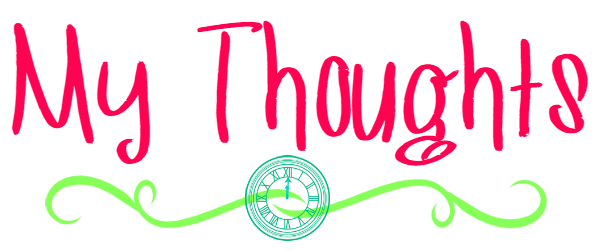 Ah, I love when a series ends well! Seriously, it is one of the most happy-making bookish things ever. And it so happens to be the case with Only Human, which ends the Themis Files on a very high note. While slightly less action-packed than its predecessors, it delivers with some incredibly thought provoking plot points and characters.  Let's talk about these, while keeping it spoiler-free, shall we?
The humor is fabulous. Look, some dark shit happens in this series. Like, dark. But the humor lightens things up a bit, kind of retains the characters' humanity. And frankly, just makes for an enjoyable read.
There's a time jump that puts even The 100's to shame, yet… it works just as well. I was shocked that there was a jump from book one to two, and I didn't necessarily expect it this time, but it happened and it worked. I think it was a good way to be able to tell the whole story without adding a lot of unnecessary information.
Lots of great social and political commentary and discussion fodder. Seriously, the thing I have enjoyed most about this series is that it made me ponder the "what-ifs" a lot. Could this situation happen for real? How would we react? In truth, I think the author sadly nailed how human beings would react to such adversity, and it isn't awesome.
Do not fret, there was still giant robot fighting! And plenty of action.
Our characters often had to make some tough calls, both in the past and present time, and I found that very compelling. Of course, their own needs and wants drive their decision making, just as it does for all of us, and I loved how the author highlighted that.
Bottom Line: A very solid conclusion to an overall high quality sci-fi series. If you've been interested, I can confidently recommend diving in!
---
Brightly Burning by Alexa Donne
Published by HMH Books for Young Readers on May 1, 2018
Pages: 400
Format:eARC
Source:Copy provided by publisher for review, via Netgalley


Seventeen-year-old Stella Ainsley wants just one thing: to go somewhere—anywhere—else. Her home is a floundering spaceship that offers few prospects, having been orbiting an ice-encased Earth for two hundred years. When a private ship hires her as a governess, Stella jumps at the chance. The captain of the Rochester, nineteen-year-old Hugo Fairfax, is notorious throughout the fleet for being a moody recluse and a drunk. But with Stella he's kind.

But the Rochester harbors secrets: Stella is certain someone is trying to kill Hugo, and the more she discovers, the more questions she has about his role in a conspiracy threatening the fleet.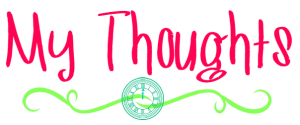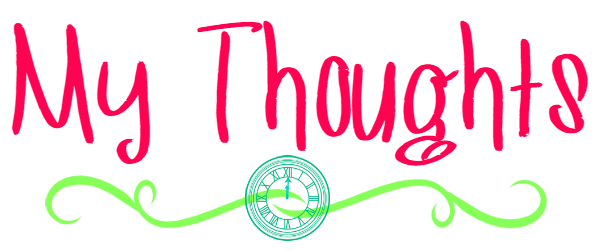 Brightly Burning was just straight up entertaining. The kind of book that draws you in, and you need to know what happens. Also, bits of it reminded me of The 100, and that's never a bad thing. It's apparently based on Jane Eyre, which I am pretty sure I "read" in high school but I promise you I didn't actually read it. I actually remembered enough about the general idea though, which was a shocker in itself. I digress, this book was far more entertaining, personally.
I enjoyed the whole "is Earth habitable?" thing. Because again, The 100. (Seriously guys, I think I need an intervention?) But I loved that Stella was looking for some adventure, and was very driven. I also loved that The Rochester (and a lot of its inhabitants!) were super mysterious. I did like the love interest, who happened to be the ship captain, a lot. Hugo was often a trip, and he had to make a lot of tough calls that someone his age should definitely not have had to.
The only issue I had really was that some of the twists seemed a bit predictable. Some I think because of the fact that it is a retelling (and this is my personal issue with retellings- it's easier to know what some of the plot twists will be!) and some just because they were. But overall it didn't really dampen my enjoyment much. I am not sure if this will be a standalone- it is definitely set up to be a series it seems, based on the ending. If it is a series, I loved how it ended and will definitely read the sequel!
Bottom Line: A fun space adventure with a swoon-worthy romance. If it's a series, it definitely nailed the setup for book 2, also!
---
Fatal Throne: The Wives of Henry VIII Tell All by Candace Fleming
Published by Schwartz & Wade on May 1, 2018
Pages: 416
Format:eARC
Source:Copy provided by publisher for review, via Netgalley


The tragic lives of Henry VIII and his six wives are reimagined by seven acclaimed and bestselling authors in this riveting novel, perfect for fans of Wolf Hall and Netflix's The Crown.

He was King Henry VIII, a charismatic and extravagant ruler obsessed with both his power as king and with siring a male heir.
They were his queens--six ill-fated women, each bound for divorce, or beheading, or death.

Watch spellbound as each of Henry's wives attempts to survive their unpredictable king and his power-hungry court. See the sword flash as fiery Anne Boleyn is beheaded for adultery. Follow Jane Seymour as she rises from bullied court maiden to beloved queen, only to die after giving birth. Feel Catherine Howard's terror as old lovers resurface and whisper vicious rumors to Henry's influential advisors. Experience the heartache of mothers as they lose son after son, heir after heir.

Told in stirring first-person accounts, Fatal Throne is at once provocative and heartbreaking, an epic tale that is also an intimate look at the royalty of the most perilous times in English history.

Who's Who:
* M. T. Anderson - Henry VIII * Candace Fleming - Katharine of Aragon * Stephanie Hemphill - Anne Boleyn * Lisa Ann Sandell - Jane Seymour * Jennifer Donnelly - Anna of Cleves * Linda Sue Park - Catherine Howard * Deborah Hopkinson - Kateryn Parr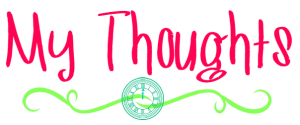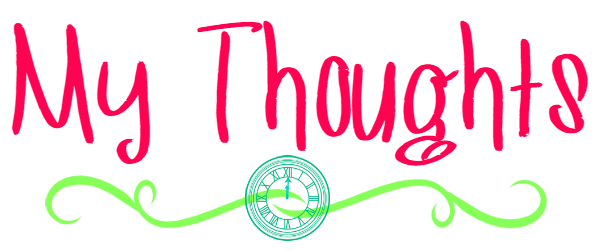 Wow, I had no idea how much I would freaking love reading about Henry VIII's wives, their struggles, and his deplorable behavior. I cheered for the women, whose lives were often hell, and I jeered Henry at every turn (seriously, most of my Kindle notes are along the lines of "why is he the actual worst?" and "who let this asshole rule a country, should have shot him instead"). And it is a sadly accurate portrayal of the awfulness that all women have been dealing with since literally forever.
First, it was freaking genius to have a different author for every queen (and Henry!), because the voices felt so very unique. Each queen was, quite literally, her own woman even in the book, and it really showed. The voices all were really well done too, each seeming quite appropriate for each queen's personality. And Henry, too- even though I loathed him at every turn, his chapters were still compelling to read.
Basically, I never wanted this book to end. Which I haven't felt about a book in a long time. It's also incredibly well researched, as I found myself down a very lengthly Henry-related Wikipedia rabbit hole after finishing the book. The authors had me so completely enamored with each queen that I found myself wanting to know about everything.
It was certainly not easy to read, as you can imagine. The time period was hell, obviously, and people died on the regular, even if Henry didn't have them killed. Reading of the deaths of the queens' children was probably the hardest part. These women were, by and large, so young, and dealt with so much trauma. But their strength was incredible, and worth every page.
Bottom Line: If you have any interest in this topic or historical fiction at all, read this book. It is one of my all-time favorites, both entertaining and informative.
Have you read any of these books? Planning on it? Let's talk about them!