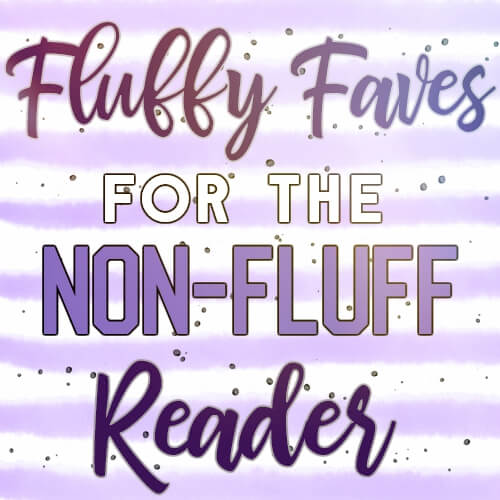 Hello, dearies! Today, we shall talk about fluff. And how sometimes, fluff scares me. But how other times, I really find myself liking it. Okay, okay, it isn't exactly often… in fact, on my last review of a fluffy I loved, Tanya @ Girl Plus Books was shocked that I rated one so highly! And it got me thinking… I need to do a post! Fluffies for the Fluffphobic, if you will.
Of course, this was not easy. What makes a fluffy? Rashika @ XpressoReads  finds it to be more of an overall feeling than a type. Holly @ The Fox's Hideaway said that for her, books that contain tough issues almost can't be fluffy. Val @ The Innocent Smiley suggested The Handmaid's Tale facetiously, so she's helpful 😛
The point of this being… I have no actual idea what makes a fluffy book? But I think these are fluffy. You can tell me if you don't agree- and you can also tell me what qualifies a book to be called fluffy, too. Maybe, if you're like me and the thought of reading too much fluff terrifies you, you'll have some luck with these books!
A Few More You May Like (Cause I Did!)
So, do you like fluffier books? What do you think qualifies a book as being fluffy? Let's chat!