Welcome to my stop on the blog tour for Starry Eyes by Jenn Bennett! I am excited to share a review with you today, and a giveaway!! 
Starry Eyes
by Jenn Bennett
Published by Simon Pulse
on April 3rd 2018
Pages: 432
Format:eARC
Source:Copy provided by publisher for review, via Netgalley

Ever since last year's homecoming dance, best friends-turned-best enemies Zorie and Lennon have made an art of avoiding each other. It doesn't hurt that their families are the modern day, Californian version of the Montagues and Capulets.

But when a group camping trip goes south, Zorie and Lennon find themselves stranded in the wilderness. Alone. Together.
What could go wrong?

With no one but each other for company, Zorie and Lennon have no choice but to hash out their issues via witty jabs and insults as they try to make their way to safety. But fighting each other while also fighting off the forces of nature makes getting out of the woods in one piece less and less likely.

And as the two travel deeper into Northern California's rugged backcountry, secrets and hidden feelings surface. But can Zorie and Lennon's rekindled connection survive out in the real world? Or was it just a result of the fresh forest air and the magic of the twinkling stars?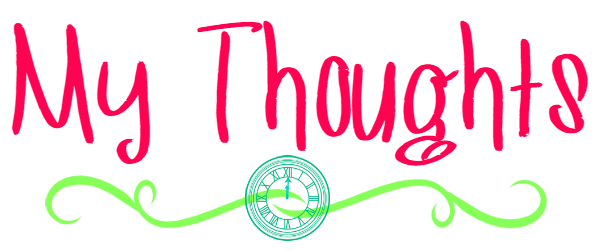 Confession time! This was my very first Jenn Bennett book! But fret not friends, for it shan't be my last. Confession number two: I don't often "do" fluffier books. Oh, but how glad I am that this one called to me!
First of all. Who would not love what is basically a hybrid of friends-to-lovers and enemies-to-lovers? This book combines all the favorite romance tropes into a romance that you cannot help but root for. Zorie is kind of my fave from the start, because I related to her so very much. I mean, she thinks camping is the worst, and she also gets idiopathic hives, which SAME, girl! I wanted to high-five her many times, but I feel like the hives solidified my love for her early on.
Anyway. Camping she goes, after some (totally legit) hesitation. And I'll be damned if Zorie's adventure didn't make me think for a hot second that maybe camping wouldn't be *all* bad? Though in fairness, I think it's the epic love affair that appealed to me, and maybe less of the camping. I digress. Lennon used to be Zorie's bestie, but Zorie's crappy father, as well as some other stuff that would be spoiler-y to talk about, have put the kibosh on their friendship. So who ends up on the camping trip with Zorie and her friends? Of course, it's Lennon!
Only…. Zorie's friends are a wee bit garbage, and she and Lennon end up together, and not in the "glamping" grounds her friend promised. This is where I'll start getting vaguer because of spoilers, and we shall talk about all the other things I loved about this book!
It's both sex and birth control positive! Oh, this is such a win. The author really, really does this topic service. And I'll leave it at that.
I am always, always here for survival stories. And things are tough out there in the wilderness! I'd have died, probably. So getting to watch Zorie and Lennon navigate these tense moments, while still trying to figure out what their relationship is/was/will be was kind of epic.
Zorie's relationship with her step-mother Joy made me happy on so many levels. First, that the step-mother is the parent of choice is refreshing. Second, that their mother-daughter bond is just lovely in general was great- I feel like theirs is one of my favorite of said dynamic that I've read. Ever.
I wanted to punch Zorie's father so many times, but many of the characters agreed with me! Lennon's moms (who were also freaking awesome characters, by the by) probably would have kicked him in places he deserved to be kicked.  View Spoiler » But also, Joy finally left his cheating ass, woooo! Though I will say, the one thing that bugged me a wee bit was how easy they made divorce seem? And I am currently salty about how not easy it is so… personal pet peeve hah. « Hide Spoiler
Bottom Line: Oh, I am here for this book. I flew through it, loved the relationships, the plot, all of it. Guess it's time to binge the rest of Jenn Bennett's books- good thing I own them! 😀

Enter to win one of three advanced copies of STARRY EYES by Jenn Bennett (US Only)
Do you enjoy camping? What are some of your favorite romance tropes? Let's talk about stuff!