Sometimes, I don't want to review books. Because I don't feel like it. Maybe I am lazy. Maybe I am tired. Maybe I lack inspiration and/or motivation. And good news! I don't have to review these. But, I like to shout at people about books anyway, so I will just shout fewer words with less reason. 
The White Rose
by Amy Ewing
Series: The Lone City #2
Published by HarperTeen
on October 6th 2015
Pages: 320
Format:ARC
Source:BEA

Violet is on the run. After the Duchess of the Lake catches Violet with Ash, the hired companion at the Palace of the Lake, Violet has no choice but to escape the Jewel or face certain death. So along with Ash and her best friend, Raven, Violet runs away from her unbearable life of servitude.

But no one said leaving the Jewel would be easy. As they make their way through the circles of the Lone City, Regimentals track their every move, and the trio barely manages to make it out unscathed and into the safe haven they were promised—a mysterious house in the Farm.

But there's a rebellion brewing, and Violet has found herself in the middle of it. Alongside a new ally, Violet discovers her Auguries are much more powerful than she ever imagined. But is she strong enough to rise up against the Jewel and everything she has ever known?
The White Rose is a raw, captivating sequel to The Jewel that fans won't be able to put down until the final shocking moments.
The Quick & Dirty:
 I loved the first book in ways I cannot quite describe.  It was unputdownable. And not that this one was bad, I just was more able to put it down. Maybe it was some middle book syndrome, I don't know. There were parts of it that were enjoyable for sure: getting to know some of the characters much better, getting a little more insight into the world, and some of the adventures that shall not be mentioned for spoilery reasons. So while it wasn't a five star, it was good. And definitely left me excited for the last book!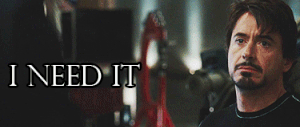 ---
Daughters Unto Devils
by Amy Lukavics
Published by Harlequin Teen
on September 29th 2015
Pages: 231
Format:ARC
Source:Traded

When sixteen-year-old Amanda Verner's family decides to move from their small mountain cabin to the vast prairie, she hopes it is her chance for a fresh start. She can leave behind the memory of the past winter; of her sickly ma giving birth to a baby sister who cries endlessly; of the terrifying visions she saw as her sanity began to slip, the victim of cabin fever; and most of all, the memories of the boy she has been secretly meeting with as a distraction from her pain. The boy whose baby she now carries.

When the Verners arrive at their new home, a large cabin abandoned by its previous owners, they discover the inside covered in blood. And as the days pass, it is obvious to Amanda that something isn't right on the prairie. She's heard stories of lands being tainted by evil, of men losing their minds and killing their families, and there is something strange about the doctor and his son who live in the woods on the edge of the prairie. But with the guilt and shame of her sins weighing on her, Amanda can't be sure if the true evil lies in the land, or deep within her soul.
The Quick & Dirty:
This book was absolutely strange and creepy. I was wholly sucked in, and wanted to know all the things. I guess the only problem I actually had with the book is that I did not end up knowing as many of the things as I wanted. But that is a problem in my world. I don't actually know where or when this happened. I guess somewhere in the middle of the country because there's a prairie mentioned? But also a mountain? And like… even though the characters were "old-timey" in the way they lived, was the whole world like that? You see, these things bugged me because I like answers.
On the other hand, this was delightfully weird and awful. So if you enjoy that, Daughters Unto Devils absolutely delivers. And maybe the vagueness was purposeful, but I do love answers. I would totally read a sequel, just saying.
---
P.S. I Still Love You
by Jenny Han
Series: To All the Boys I've Loved Before #2
Published by Simon & Schuster Books for Young Readers
on May 26th 2015
Pages: 352
Format:Hardcover
Source:Purchased

Lara Jean didn't expect to really fall for Peter.She and Peter were just pretending. Except suddenly they weren't. Now Lara Jean is more confused than ever.When another boy from her past returns to her life, Lara Jean's feelings for him return too. Can a girl be in love with two boys at once?

In this charming and heartfelt sequel to the New York Times bestseller To All the Boys I've Loved Before, we see first love through the eyes of the unforgettable Lara Jean. Love is never easy, but maybe that's part of what makes it so amazing.
The Quick & Dirty:
It's cute. I didn't love it quite as much as To All the Boys, but I did enjoy it. It's kind of off the fluff charts of course, but with some teen drama thrown in for funsies. Lara Jean still reminds me a lot of myself, and Kitty continues to be the star of the books. Seriously, can Kitty come live with me or something? Her snark, her "tell it like it is" attitude, and comparing things to The Sopranos all make her beyond lovable.
There's also some more serious stuff which brings up great discussions about double standards and the awfulness of slut-shaming. And nothing beats the sweet family dynamic and sisterly bonds. The only negative for me is that things did get a little hokey from time to time- almost too much in a few situations. But overall, adorable and sweet.
Let's talk about these books! Have you read these? Planning on it? Have wildly different opinions? Do share!