These are more April books! I did Part 1 here, if you are interested in lots more April books 😉 
Blacksouls by Nicole Castroman
Spindle Fire by Lexa Hillyer
The Upside of Unrequited by Becky Albertalli
---
Blacksouls by Nicole Castroman
Series: Blackhearts #2
Published by Simon Pulse on April 11th 2017
Pages: 400
Format:eARC
Source:Copy provided by publisher for review, via Netgalley, via Edelweiss


Nicole Castroman brings the dangerous pirate ports of the Caribbean to life in this vibrant sequel to Blackhearts—the reimagined origin story of history's most infamous pirate, Blackbeard.

Edward "Teach" Drummond is setting sail to the Caribbean as first mate on the most celebrated merchant ship in the British fleet—until he rebels against his captain. Mutiny is a capital offense and Teach knows it could cost him his life, but he believes it worth the risk in order to save his crew from the attacking Spanish ships.

Sailing on the same blue waters, Anne barely avoids the Spanish attack, making it safely to Nassau. But lawless criminals, corrupt politics, and dangerous intentions fill the crowded streets of this Caribbean port. Soon, Anne discovers that the man entrusted to keep the peace is quite possibly the most treacherous of them all—and he just happens to hold Teach's fate in his terrifying hands.

Life and death hang in the balance when Teach and Anne are given a dangerous mission. It's a mission that will test their love, loyalty and devotion, forcing them down a path neither one could have ever imagined.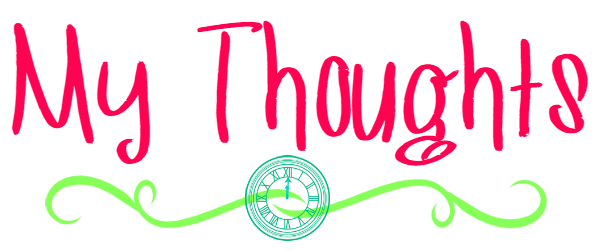 I was pretty excited to get to this one, because I quite enjoyed Blackhearts. And while Blacksouls was definitely a very different sort of book, I still really liked it! In fact, I may have been so anxious to read it that I requested it on both Netgalley and Edelweiss which in hindsight was probably overkill, but shh.
Anyway, let us discuss the things I liked about this book first! 
The characters, both old and new. The characters were absolutely the strongest part of the first book, and this one is no different. Anne has already gone through so much in her life, and this just… wow, Anne has to deal with a lot. She goes through a pretty solid character growth, and I love how she adapts to challenges. The new characters, especially that we meet with Anne, are fabulous additions to the story. They make the stakes higher, because Anne has found people who she can consider real friends in Teach's absence. I liked Teach's story arc too, I just have always loved Anne a little bit more 🙂
Changing it up from England to Nassau and the actual ocean sailing was really refreshing. Now, I adored the setting of the first book, but let's be real, we needed some pirate-y vibes, and this delivers. And the author does an amazing job of really making the reader feel the difference, not just in location, but overall atmosphere. It was quite well done, and I loved it.
This book was grittier, but in a very realistic way. It dealt a lot with slavery, which was really hard to read about, but historically accurate, unfortunately. And Anne really got a look into this world, and the reader was able to see the horror from her point of view. There were also a lot of moral gray areas that the characters had to navigate in their new surroundings, and watching them grapple with these decisions was really gripping.
I still ship (ha, ship in a book about ships, it never gets old) Anne and Teach so much! While we don't see as much of them together, I still adore them, and how much they care for each other.
So, what didn't work for me? Honestly, I am having a hard time pinpointing that! I think there were parts that were a little too much pirate-like action for me, and I was so much more invested in the characters' stories, that I kind of felt a little bored during some of the longer action sequences. Also, there is no announced third book yet, and there needs to be. Like, no question, I need a third book.
Bottom Line: If you enjoyed Blackhearts, you're going to need this sequel in your life. And if you wanted more pirate shenanigans, you'll love this one even more!
---
Spindle Fire by Lexa Hillyer
Series: Spindle Fire #1
Published by HarperTeen on April 11th 2017
Pages: 368
Format:eARC
Source:Copy provided by publisher for review, via Edelweiss


Half sisters Isabelle and Aurora are polar opposites: Isabelle is the king's headstrong illegitimate daughter, whose sight was tithed by faeries; Aurora, beautiful and sheltered, was tithed her sense of touch and her voice on the same day. Despite their differences, the sisters have always been extremely close.

And then everything changes, with a single drop of Aurora's blood--and a sleep so deep it cannot be broken.

As the faerie queen and her army of Vultures prepare to march, Isabelle must race to find a prince who can awaken her sister with the kiss of true love and seal their two kingdoms in an alliance against the queen.

Isabelle crosses land and sea; unearthly, thorny vines rise up the palace walls; and whispers of revolt travel in the ashes on the wind. The kingdom falls to ruin under layers of snow. Meanwhile, Aurora wakes up in a strange and enchanted world, where a mysterious hunter may be the secret to her escape . . . or the reason for her to stay.

Spindle Fire is the first book in a duology.

Oh, where to begin with this one? Well. It's a retelling of Sleeping Beauty, but it doesn't feel like a straight-up retelling which I really liked. I liked when things are more loosely based as opposed to a carbon copy, and this was definitely its own story. It focuses on two sisters, Isabelle (Isbe) and Aurora. I really loved Isbe, she was my favorite character I think. Basically, in the beginning of the story, things in the kingdom all go to hell, and Isbe runs away and Aurora ends up… well, I don't even know where. But she isn't in the world she knew.
Their sisterly bond is awesome, they're both desperate to get back to each other. Isbe risks her life over and over again just to try to save Aurora. Though, be warned, there is a potential love… I don't even know, there's a lot of people involved. Like, it's not a 5-person situation, but it's maybe two triangles? But I don't know if that's how it'll play out, but if that stuff bugs you… heads up. It didn't bother me, but what did bother me was that their were so many "misunderstandings" within the potential relationships. Which is one of my least favorite tropes, and it happened a lot, honestly. But, there was also some enjoyable banter involved, so that was a plus.
There were faeries. I didn't fully understand their world, but I think those questions will likely be answered in the next book. What we did learn of their world was mainly info-dumpy, but at least I started to know some stuff. Parts of the book were slow, and I did struggle with it at times. But I also was invested enough to want to know what would become of Isbe and Aurora, so I kept going. 
Will I Read the Next Book: Eh, probably. This one ends with unanswered questions, and I like to have answers.
Bottom Line: While this is a unique story, I felt a little lost at times, and a little bored at others. But, I did like the characters enough to want to know their fates.
---
The Upside of Unrequited by Becky Albertalli
Published by Balzer + Bray on April 11, 2017
Pages: 352
Format:ARC, eARC
Source:ALAMW, Copy provided by publisher for review, via Edelweiss


Seventeen-year-old Molly Peskin-Suso knows all about unrequited love. No matter how many times her twin sister, Cassie, tells her to woman up, Molly can't stomach the idea of rejection. So she's careful. Fat girls always have to be careful.

Then a cute new girl enters Cassie's orbit, and for the first time ever, Molly's cynical twin is a lovesick mess. Meanwhile, Molly's totally not dying of loneliness—except for the part where she is. Luckily, Cassie's new girlfriend comes with a cute hipster-boy sidekick. If Molly can win him over, she'll get her first kiss and she'll get her twin back.

There's only one problem: Molly's coworker, Reid. He's a chubby Tolkien superfan with a season pass to the Ren Faire, and there's absolutely no way Molly could fall for him.

Right?

This. Book. Oh my goodness, I am so in love with this book! I mean,how much can a person flail about a book before it becomes annoying? Because I might be testing your limits with this one. Here's my initial review after finishing:
While I was reading, I got creeped out. This was my actual thought process:
Me: Holy crap, I have never ever related to a character as much as I do with Molly!
Me, 10 minutes later: No, seriously. How does Becky Albertalli know the things going on in my head?
Me, in another 10 minutes: Okay, Becky, you're freaking me out here. These are actual words I have said in my mind. Lots of times. ::Does a quick check for hidden cameras::
Me, even later: ::Picks up phone:: "Mom, did some lady named Becky stop by and ask to rifle through boxes of my high school stuff, maybe a journal, perhaps?"
But seriously, this book was relatable in ways I didn't think were possible. The thing is, it made me feel so… validated as an insecure human. In the sense that other people might actually be feeling these things I was feeling, the things that I figured no one else on earth was thinking. And if it can do that for me, I cannot even imagine how helpful it would be for a girl Molly's age going through the same thing.
There was tons of diversity, but it felt very authentic. The way the author weaved all the stories, every character was important. No one was there to just "check a box", every character was fleshed out and had a great role in the story. Molly's moms were so fabulous too. They cared about their kids and seemed just like real, authentic parents. Hell, they reminded me of me. And there were just so many positive messages in the book: it spoke openly and positively about medication for mental health, about sex, about body image. Oh, and the romance? Yeah, I adored it from the first minute it was a possibility.
I was going to share some of the quotes and such that made me fall in love, but well, there were frankly just too many. I flagged all the things I was extra in love with, so you can see how whittling it down might be difficult: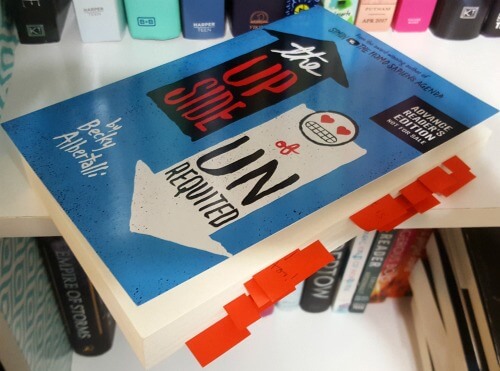 Bottom Line: I wish I had this book when I was in high school. I am beyond grateful to have it now. It's an absolute must-read.
Have you read any of these books? Planning on it? Let's talk about them!