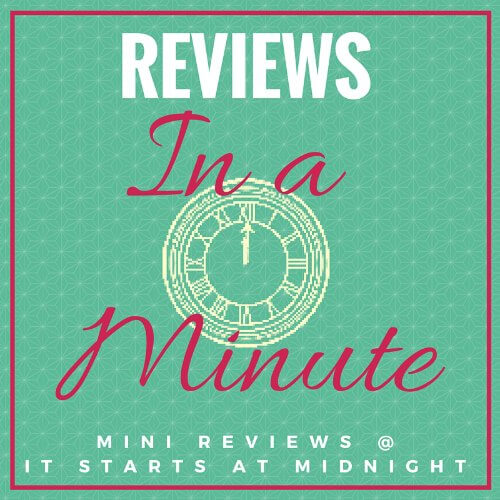 Welcome to "Reviews in a Minute"! These are the previously titled "bite-sized reviews", but they're the same thing. Just a different name.
What are these particular books about? Well, here's what they have in common: They come out in early February. OH and I got them from Edelweiss, which is really just a random coincidence. *Edit* They are all also debuts, which I hadn't even thought about. Oopsie.
Revenge and the Wild by Michelle Modesto
Assassin's Heart by Sarah Ahiers
Blackhearts by Nicole Castroman
---
Revenge and the Wild by Michelle Modesto
Published by Balzer + Bray on February 2nd 2016
Pages: 384
Format:eARC
Source:via Edelweiss


The two-bit town of Rogue City is a lawless place, full of dark magic and saloon brawls, monsters and six-shooters. But it's perfect for seventeen-year-old Westie, the notorious adopted daughter of local inventor Nigel Butler.

Westie was only a child when she lost her arm and her family to cannibals on the wagon trail. Nine years later, Westie may seem fearsome with her foul-mouthed tough exterior and the powerful mechanical arm built for her by Nigel, but the memory of her past still haunts her. She's determined to make the killers pay for their crimes—and there's nothing to stop her except her own reckless ways.

But Westie's search ceases when a wealthy family comes to town looking to invest in Nigel's latest invention, a machine that can harvest magic from gold—which Rogue City desperately needs as the magic wards that surround the city start to fail. There's only one problem: the investors look exactly like the family who murdered Westie's kin. With the help of Nigel's handsome but scarred young assistant, Alistair, Westie sets out to prove their guilt. But if she's not careful, her desire for revenge could cost her the family she has now.

This thrilling novel is a remarkable tale of danger and discovery, from debut author Michelle Modesto.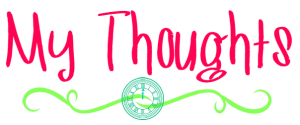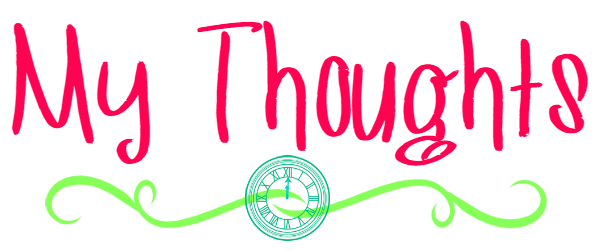 I have some mixed feelings about this one. I will fully admit that the cover will go firmly into the "good" section, because look at it. But alas, we aren't here for that. I'd say that I liked this more than I didn't like it, but I did have some pretty sizable issues.
The Good Stuff
So, the characters in the book were pretty fabulous. They'd all suffered a lot, because this world basically sucked. Westie, the main character, had a mechanical arm because people tried to freaking eat her. Yeah, and succeed in eating her arm. And oh yes, her family. Messed up as that is, it was intriguing for sure and is a positive. Now, not only did I love Westie, but I loved the entire cast of supporting characters. Or hated them with a fiery passion, depending on the character in question. At any rate, I was definitely invested in their stories!
There's also a lot of adventurous plot happening as Westie plans her revenge (in the wild, no less, how about that?). Well, plan is maybe not the right word, because Westie just basically reacts to stuff without thinking anything through, so most of the time she's either trying to prove herself, or trying not to die. Or be eaten. Again.
The Not as Good Stuff 
See, cannibals aren't the only creatures roaming the west. No, there are vampires, and magical Native Americans, and trolls, and a bunch of others that I am probably not remembering perfectly at all. I just don't know that they were all necessary? I mean, sure, the cannibals, because they are what threw the whole story into motion. But vampires and trolls (and elves, I think, maybe)? I just didn't really get why they were all involved. There wasn't really a good enough explanation for me to buy it. And there's a lot of different plot stuff happening too. There's political stuff, there's some issues with alcohol abuse, and survival, and wagon trails which makes me think of like, The Oregon Trail circa 1848. Which maybe it was supposed to, but I didn't really know, which brings me to the next issue.
I didn't really understand the world. I guess it was supposed to be historical, technically? But since there were mechanical arms and vampires and no real clues on what the actual time period was, I just kind of surmised the historical part from tags on Goodreads, so that's super professional.
I feel like maybe it all could have worked if there was time to build the world and the backstory and really introduce all the subplots and characters, but it just felt like a very brief overview of a lot of topics, and took away from the main story.
Bottom Line: It was entertaining and I enjoyed the characters, but some of the potential fizzled with plot and character overload and not enough pages to flesh it all out. Still, I was definitely invested enough to want to know how the story ended.
---
Assassin's Heart by Sarah Ahiers
Series: Assassin's Heart #1
Published by HarperTeen on February 2nd 2016
Pages: 400
Format:eARC
Source:via Edelweiss


In the kingdom of Lovero, nine rival Families of assassins lawfully kill people for a price. As a highly skilled member of one of these powerful clans, seventeen-year-old Lea Saldana has always trusted in the strength of her Family. Until she awakens to find them murdered and her home in flames. The Da Vias, the Saldanas' biggest enemy, must be responsible—and Lea should have seen it coming. But her secret relationship with the Da Vias' son, Val, has clouded her otherwise killer instinct—and given the Da Vias more reason than ever to take her Family down.

Racked with guilt and shattered over Val's probable betrayal, Lea sets out to even the score, with her heart set on retaliation and only one thought clear in her mind: make the Da Vias pay.

With shades of The Godfather and Romeo and Juliet, this richly imagined fantasy from debut author Sarah Ahiers is a story of love, lies, and the ultimate vengeance.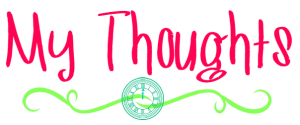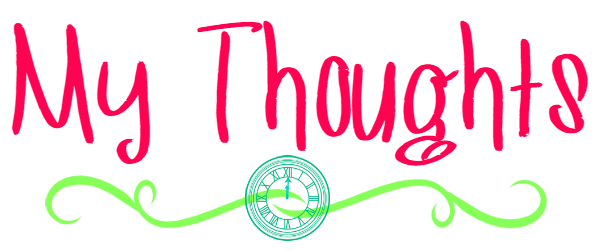 Ah, the kind of book a mini-review was made for! You know the kind- spoilery stuff happens within the first like, 20% of the book making it nearly impossible to tell you anything else about the book? Yep, this is that stuff!
I wasn't sure about it at first, to be honest. The beginning was a little "meh" for me- not for very long, mind you, but the very beginning was a bit underwhelming, even with assassining. ("Assassining" should absolutely be a word by the way, and I am adding it to my dictionary.)
I was kind of nervous about the whole mafia-themed assassins storyline would be really unbelievable, but the way it was presented made it really work in the story. I accepted the premise behind it, so that was good. I can't say much (seriously, this may be the most impossible review to write ever), so I will just give you the vaguest bare minimum of things I liked a great deal:
Lea is a fabulous protagonist. Coming from her background, you know she is going to be tough on the outside, but she grows a lot on the inside too during the book.
There are a lot of other characters who were very well done. No matter if I loved them or hated them (and there were characters that I really hated), there were feelings involved. And, their motives made sense and fit with their characters.
There were some fabulous themes running throughout the book. The one that was my favorite, and that I can definitely mention, is family, and how important it is.
The negative? Well, there were some points where I felt that things were getting a bit drawn out and repetitive. Like, we get it, you hate those guys. Let's move along now. But luckily it did move along, and I was pleased with the story as a whole.
Bottom Line: Definitely a win for me. I enjoyed the characters, plot, and world building, and I am very excited to see what happens in the next book in the series.

---
Blackhearts by Nicole Castroman
Series: Blackhearts #1
Published by Simon Pulse on February 9th 2016
Pages: 384
Format:eARC
Source:via Edelweiss


Blackbeard the pirate was known for striking fear in the hearts of the bravest of sailors. But once he was just a young man who dreamed of leaving his rigid life behind to chase adventure in faraway lands. Nothing could stop him—until he met the one girl who would change everything.

Edward "Teach" Drummond, son of one of Bristol's richest merchants, has just returned from a year-long journey on the high seas to find his life in shambles. Betrothed to a girl he doesn't love and sick of the high society he was born into, Teach dreams only of returning to the vast ocean he'd begun to call home. There's just one problem: convincing his father to let him leave and never come back.

Following her parents' deaths, Anne Barrett is left penniless and soon to be homeless. Though she's barely worked a day in her life, Anne is forced to take a job as a maid in the home of Master Drummond. Lonely days stretch into weeks, and Anne longs for escape. How will she ever realize her dream of sailing to Curaçao—where her mother was born—when she's stuck in England?

From the moment Teach and Anne meet, they set the world ablaze. Drawn to each other, they're trapped by society and their own circumstances. Faced with an impossible choice, they must decide to chase their dreams and go, or follow their hearts and stay.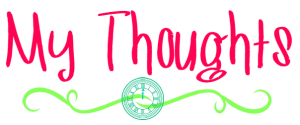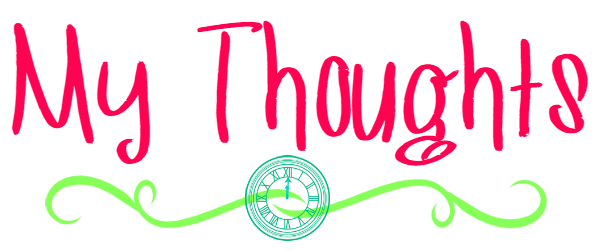 I have seen a few reviewers saying that this was different than they'd expected, and I totally agree. But for me, it was 
better
. Here's what I thought the story was going to be:
And I was wary. Because I am not really a pirate story kind of girl. But since I really don't read synopses in detail 99% of the time, the actual plot escaped me until I read the book. Plus side to not ever reading what a book is fully about? Happy surprises!
Anyway, this is a story about Anne and Teach. Not just Anne and Teach and their relationship with each other, it's a story about them as individuals, and the struggles they're both going through. Basically, they are both perceived certain ways by those around them, and as is the case most of the time, they are far more than the stereotyped perceptions seem. I loved that though their backgrounds were incredibly different, they were ultimately searching for the same thing: the freedom to be who they wanted to be beyond the expectations and pressures from others.
But don't worry, it is also about Anne and Teach's relationship. The tension is palpable, and I loved it. I loved the diversity of Anne's background, especially considering the time period. I loved even more that it didn't ever bother Teach in the least, even when they barely knew each other. While everyone else was being judgy, he was not.
It's a very character driven story, so if you wanted tons of blood and swords, that isn't happening. But I found the characters to be fabulous and well fleshed out, so it worked great for me.
I had only two gripes. One was minor, and one was kind of big. The first one is a secondary plot point that I don't really think needed to be as involved as it was. Every time it was mentioned, it felt like it was butting in to remind me that we'd be seeing more about it later. It wasn't really a huge deal though, just a minor annoyance. The bigger deal for me is this: I have no idea if there is potentially going to be a sequel, or if the abruptness of how it ends is just how it ends. I don't usually talk endings, but this was the kind of situation that had me checking my Kindle to see if I missed something.
Bottom Line: Blackhearts was a refreshing surprise. Very character driven with very strong female and male main characters really set this apart for me.


Shall we chat about these books? Any that you have read or are particularly looking forward to?
And of course, do you prefer nice character time or bloody pirate battles?