The lovely Val @ The Innocent Smiley did this post the other day, after "borrowing" from Ely @ Tea and Titles. So when I whined to asked Val what the heck I should post on my poor, neglected blog, she told me I should do this! Because let's face it, we have all had some disappointing books this year, right? It's 2017, and the only thing this year is good at is disappointment, so it works.
And yes, I am fully aware that there are six or so weeks left of the year, and I may read some real shitstorms between now and then. But look, there is enough room in my life to highlight any and all disappointing books. Maybe I am jinxing myself for the next six weeks to be filled with the worst books I have ever read but… that just leads to amusing reviews, right? It's a win either way.
 I'm going to list these in chronological order of when I read them. Links are there. And click "my thoughts" if you want to read my reviews! (Some of them are kind of amusing tbh.)
Read: January 10
Rating: 

This book was one I was quite looking forward to. The author's first book had been a huge win for me, and I was excited to see what this one would bring. Unfortunately, it brought mostly stabbiness. I didn't like the way mental health was portrayed, and I also absolutely did not give any fucks about the characters because I hated them. A lot.
---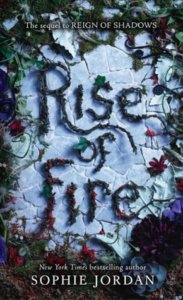 Read: January 16
Rating: 

I was looking forward to this sequel, after being pleasantly surprised by Reign of Shadows. I mean, I guess it goes without saying, because why would I read a sequel if I didn't like its predecessor? Anyway. It didn't even feel like the same series, this whole book was just cringey dialogue about how much they enjoyed the "taste" of each other, and I just vomited in my mouth thinking about it. And then the ending was a whole clusterfuck of its own and just…. so much nope.
---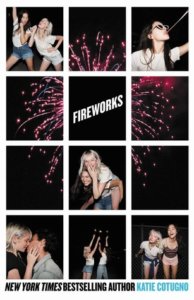 Read: March 7
Rating: 

After being a huge fan of 99 Days, I was excited for more contemporary fun- especially some set in the late 90s! Only that isn't exactly how things worked out. See, there was contemporary. Not so much of the fun or the 90s though. The references to the 90s were limited, and I was so annoyed with all the characters that I didn't even care who the next damn Britney Spears would end up being. Unless we were fast forwarding to head-shaved-with-a-bat Britney. Then I'm down. Luckily, my next Katie Cotugno book, Top Ten, was back to being awesome.
---
Read: April 9
Rating: 
Oh look, it's the worst book I have read this year! It wins an award of some kind that no book ever wants. I'll be honest, I probably should have DNFed, but I kept hoping that it would get better? And it didn't bore me as much as it pissed me off? And also confused me? Oh and it was pretty racially insensitive too, to make matters even worse. We shall henceforth dub that "Trifecta of Crap", yes? Great.
---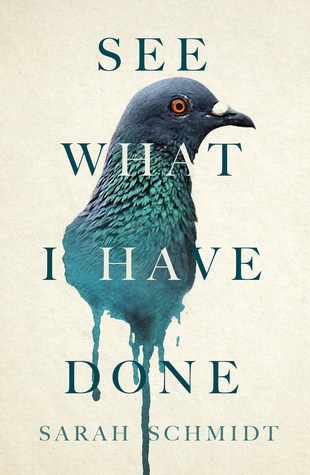 Read: June 4
Rating: 
How can a book about Lizzie Borden bore me senseless? No, really, how? It's literally about a chick who may or may not have carved up her damn parents. And add to it, she's totally off-kilter and terrifies kids and puppies and shit. So why was I begging it to be over? And then wildly unsatisfied when it was? This had a ton of potential, so while it wasn't the worst book or anything, it was pretty damn sad.
---
Read: June 22
Rating: 

For a long time, I thought that I was clearly missing something in We Were Liars. Everyone else looooved the damn thing, and I was over here like… "meh". So when I got a copy of this at ALAMW, I was so excited, because the premise sounded even better to me than WWL. But then…. nope. This one was somehow worse for me. While WWL was predictable to me, this one was flat out boring. And since it was told in reverse, it kind of took a lot of the suspense away. So I think maybe the author and I are not meant to be? Ah, who am I kidding, we all know I'll give her another go.
---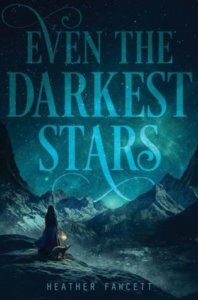 Read: July 16
Rating: 
This definitely wasn't a bad book or anything. It's probably one of the best on this list. But damn, I was excited for it. And it ended up just being mediocre at best. The premise was incredible, the atmosphere was amazing, but it was draggy, overly descriptive, predictable, and also, included bird people. Bird people is basically an automatic inclusion on this list, because why with the bird people? No one likes them! (Fine, it's probably just me, but let's pretend for this post that I am "everyone", 'kay?)
---

Read: July 17
Rating: 
Honestly, in hindsight I wonder if perhaps I was too generous with this rating. Alas. It was just really, really predictable, and instead of focusing on some of the more unique characters, it ditched them for the most boring characters in the history of characters. Honestly I spent most of it rolling my eyes. But the good news was, it was really short?
---
Read: August 19
Rating: 
Okay, this was just generic. There's no other way to say it. The idea sounds cool, right? Well it is… if you'd never read a fantasy before, you'd probably be super enthralled with this one. But having read a book before, I felt so bored. And then there were some awesome characters… who we parted ways with a quarter of the way through the book. So I was left with the bland ones. And the bland plot that I'd read before. So yeah, not a win. Which is sad. A lot of people did seem to like it though, so who knows, maybe I now have impossible standards? 🤔
---
Read: October 13
Rating: 
Ouch, this one hurts the most, friends. While it's definitely the best one of the bunch (by far, really), it is also the one that let me down the hardest. It wasn't a bad book. The characters were awesome. It just felt wholly unnecessary to the series. It didn't have the high stakes of book one, or even book two. And after the adventures of the wild west and the trail, I was pretty bummed to be playing politics in San Francisco at the end. I haven't had the best luck with series finales this year, and I suppose I should have known that the one I was most excited for would be the hardest to handle being disappointed by. The only good thing is, it did at least stay true to its characters, so there's some positives. Still, I wasn't the happiest of campers. I don't even want to read another sequel in 2017. Because it is scary.
So, how about you all? Which book(s) have really bummed you guys out this year?