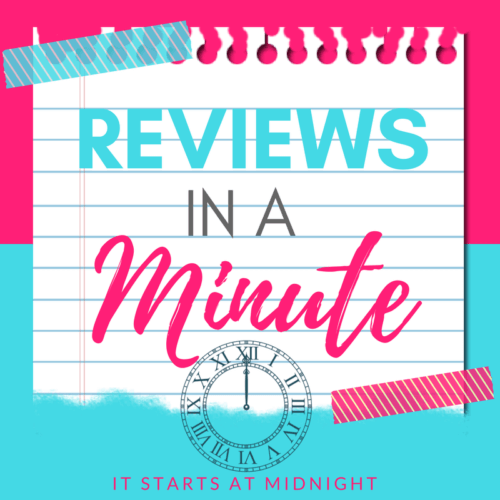 I have already done a "winter book" group of reviews. But make no mistake, these are still winter books and have virtually nothing else in common. Oh, and these have nothing to do with winter the season either- they're just releasing in the winter. 
Island of Exiles by Erica Cameron
Rise of Fire by Sophie Jordan
Wait for Me by Caroline Leech
---
Island of Exiles by Erica Cameron
Series: The Ryogan Chronicles #1
Published by Entangled: Teen on February 14th 2017
Pages: 400
Format:eARC
Source:Copy provided by publisher for review, via Netgalley


In this diverse, gritty survival fantasy, a girl warrior turns against her island clan to find the brother they claim died, uncovering secrets. Perfect for fans of Graceling and Snow Like Ashes.

In Khya's world, every breath is a battle.

On the isolated desert island of Shiara, dying young is inevitable. The clan comes before self, and protecting her home means Khya is a warrior above all else.

But when following the clan and obeying their leaders could cost her brother his life, Khya's home becomes a deadly trap. The only person who can help is Tessen, her lifelong rival and the boy who challenges her at every turn. The council she hoped to join has betrayed her, and their secrets, hundreds of years deep, reach around a world she's never seen.

To save her brother's life and her island home, her only choice is to trust Tessen, turn against her clan, and go on the run—a betrayal and a death sentence.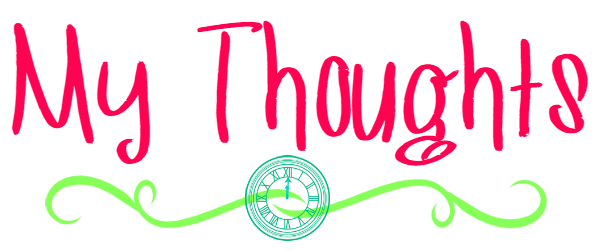 "Animals can be outsmarted. Enemies can be fought. Storms can only be survived."
Ohhh guys, this one is unique! And has a lot going for it!  I am just going to get right into all the good stuff.
The world is incredibly unique. Like, so much. The creativity in this world is mind-blowing, honestly. The author didn't just create a place, or a group of people, she created a whole world, complete with customs, language, traditions, and so much more. It's basically the definition of rich world building. And I wanted to know all the things about it. Because it is so new, and has so much to offer, to uncover, it felt like constant discovery, and that is a win.
Speaking of the world, man, this place is rough. The author paints the picture so very well, I could feel the desperation when the storms hit, how awful it must be to be stuck in these hellish conditions. But I also felt the sense of safety when the characters made it to the city walls. Really, the whole book was quite well written in general.
I shipped the super slow-burn romance so much. It's like… you know it's happening, but it's so slow, and Khya is so resistant. She wants to focus on her goals, distraction-free. Yet, she gets two very unexpected allies- one in the form of her own potential love interest, and the other her brother's loyal love interest. These characters are definitely multi-dimensional, and it is nice to see the various sides of them.
Sexuality and gender are fluid and non-binary, and sex is just… a thing they do. It's quite interesting, and I love that the author explores this. Like, there is love, and there is sex, and sometimes they go together, and sometimes not. And some people are asexual and that's cool too. There is a third gender, and literally no one is judged. Well, about that, anyway. It's also incredibly diverse all around. Such a win.
Khya is just so… well she's badass, but also, she is so normal too. She gets pissed off like any of us would, she sometimes acts shitty to her friends, she is just so real. Also, she talks about underwear and her period, so holy awesomeness. Please, can we have more realistic characters in books? She also goes through a lot of growth, too. It's quite great.
The minor problems I had? Sure, let's do it.
The language was really hard for me to get into at the start. It took me a long time, honestly. I was wondering why I was reading so slow, but it was because I had to try to define tons of words in context. The good news? No info dumps. The bad news? Shannon was a little lost. BUT it did eventually become easier to get the hang of, so it is definitely not a deal breaker.
There were a few "big" plot points that, in the grand scheme of things, were really predictable. So while the world was so unique, sometimes I felt a bit let down when I realized that I had known all along what was coming.
Bottom Line: I will be grabbing this sequel as soon as I can. Because the book, despite a few minor glitches, was freaking awesome and full of diversity, great characters, and exceptional world building.
---
Rise of Fire by Sophie Jordan
Series: Reign of Shadows #2
Published by HarperTeen on February 7th 2017
Pages: 304
Format:eARC
Source:Copy provided by publisher for review, via Edelweiss


The richly suspenseful sequel to Sophie Jordan's romantic fantasy Reign of Shadows.

Luna and Fowler have escaped the kingdom of Relhok, but they haven't escaped the darkness. When a battle against the dark dwellers mortally injures Fowler, Luna is faced with a choice: put their fate in the hands of mysterious strangers or risk losing Fowler forever.

Desperate to keep the one bright part of her life alive, Luna accepts the help of soldiers from a nearby kingdom. Lagonia's castle offers reprieve from the dangerous outside world—until the king discovers both Fowler's and Luna's true ties to Relhok and their influence over the throne.

Now pawns in each kingdom's political game, Luna and Fowler are more determined than ever to escape and build the life they've been dreaming of. But their own pasts have a tight hold on their hearts and their destinies. Luna must embrace the darkness and fire within her before she loses not only Fowler, but the power she was destined to inherit.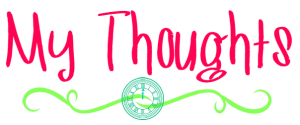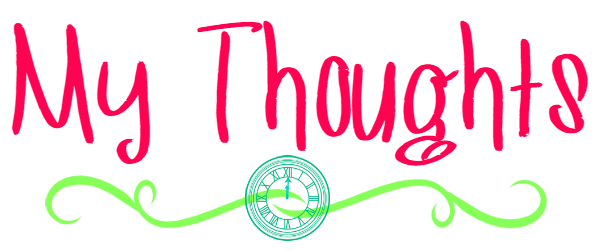 I have a serious case of the mixed feelings here, friends. I really liked Reign of Shadows.  Found it interesting. Wanted to see where the story went, since it ended on quite the cliffhanger. So yeah, I was excited to dive back in!
But things… they didn't go as I had hoped? Okay. Look. It wasn't all bad. So let's start with the things I liked!
I did get more Fowler and Luna, yay! I shipped them so much in the first book, so I was happy that there is more shipping to be had.
It's quite a fast read. I was done in no time, and it was really readable- I wanted to get to the end to know what happened. So for sheer entertainment value, it gets points from me. 
There were… problems though. Things like…
The dialogue felt a mess. It was… stunted, if that makes sense. Robotic, perhaps. And Fowler kept talking about Luna's "taste", and I started to get pretty freaked out. Once, twice, even three times, I could handle. But dude was talking about "tasting her" every three seconds. And like, they were disgusting– had been fighting for their lives and stuff? She even talked about being covered in slime and such. So this was not an appealing visual. At all.

And for just so long, they both kept saying the same thing over. And over. And over. Like, okay, I got it the first forty-seven times you declared that emotion. It was exhausting.
A lot of the things that happened were quite predictable throughout the book. Especially once it got going, and you could see where the plot was headed.
The ending was such an anticlimactic, out of left field disaster. Look, I didn't even dislike it, per se. But it was… random. And incredibly easy. Too easy. And if we had taken like, 1/100th of the time that Fowler spent "tasting" Luna on a better ending… well I think it could have been much more believable and reasonable.
Bottom Line: This is hard, because it really was not the best sequel. And if I were being wholly objective, it is probably a disaster. However, I tend to rate with my heart, as we know, and I did find enjoyability in it. So it wasn't all bad. Just… mostly.

---
Wait for Me by Caroline Leech
Published by HarperTeen on January 31st 2017
Pages: 384
Format:eARC
Source:Copy provided by publisher for review, via Edelweiss


The perfect blend of sweet romance and historical flavor, Wait for Me, from debut author Caroline Leech, brings a fresh new voice to a much-loved genre.

It's 1945, and Lorna Anderson's life on her father's farm in Scotland consists of endless chores and rationing, knitting Red Cross scarves, and praying for an Allied victory. So when Paul Vogel, a German prisoner of war, is assigned as the new farmhand, Lorna is appalled. How can she possibly work alongside the enemy when her own brothers are risking their lives for their country?

But as Lorna reluctantly spends time with Paul, she feels herself changing. The more she learns about him—from his time in the war to his life back home in Germany—the more she sees the boy behind the soldier. Soon Lorna is battling her own warring heart. Loving Paul could mean losing her family and the life she's always known. With tensions rising all around them, Lorna must decide how much she's willing to sacrifice before the end of the war determines their fate.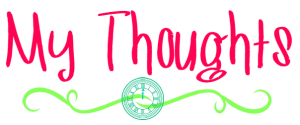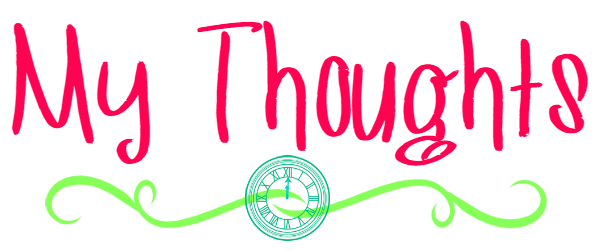 Wait for Me is such a lovely novel with a lot of good life lessons and messages. Lorna is nearly eighteen, living with her father on a Scotland farm, her brothers off to war in WWII. She's trying to decide what her next steps in life should be, as she prepares to finish school. Of course her life is complicated, with her brothers at war, but when a German prisoner of war, Paul, is sent to work on their farm, things get really complicated. Paul has been severely injured in combat, but of course no one in the town even wants him around, let alone cares about his problems. They see him as, of course, the enemy.
But… things aren't what they seem. And people aren't always who you think they are. I know people are concerned about some of the issues in this book, and I understand that. I will say, Paul is in no way a Nazi. He abhors them and is against everything they stand for. This is an important thing to note when considering this book, I think. I don't want to say much more because it would be spoilery, but trust that he is definitely not.
Really, the best part is the character growth, and watching the way different people react throughout the novel. Sometimes, as you can imagine, it is quite powerful and emotional. It's one of those stories for all ages. And yes, there is a romance, and yes, it is lovely and slow burning and often complicated. I also enjoyed how there was a lot of exploration of female roles in the WWII era. A nice bonus, and very pertinent in Lorna's coming of age tale. Also, points for lots of family interactions and relationships! Oh, and my fave, some really awesome female side characters. 
My only negative is that the book often reads a bit younger than Lorna's nearly eighteen years. The writing is simple- not that it's a bad thing, but when combined with a third person POV (and therefore, fewer of Lorna's thoughts and feelings), it can feel a bit middle-grade, even though Lorna is clearly dealing with young adult issues.
Bottom Line: This book is sweet, and carries a whole lot of life lessons that apply to us in our current climate just as much as they did in 1945. Definitely glad to have read this one.
Have you read any of these books? Planning on it? Let's talk about them!