After the Woods
by Kim Savage
Published by Farrar, Straus and Giroux
on February 23rd 2016
Pages: 320

Would you risk your life to save your best friend?

Julia did. When a paroled predator attacked Liv in the woods, Julia fought back and got caught. Liv ran, leaving Julia in the woods for a terrifying 48 hours that she remembers only in flashbacks. One year later, Liv seems bent on self-destruction, starving herself, doing drugs, and hooking up with a violent new boyfriend. A dead girl turns up in those same woods, and Julia's memories resurface alongside clues unearthed by an ambitious reporter that link the girl to Julia's abductor. As the devastating truth becomes clear, Julia realizes that after the woods was just the beginning.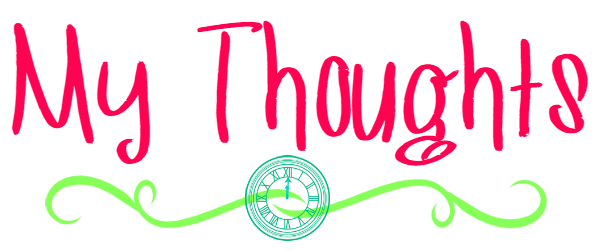 I've had this book on my TBR since long before it had a cover- really, before it had a legitimate synopsis. I just loved the sound of it. So when it found its way to my porch, I was pretty thrilled. I loved it so much that I took it on a field trip to take photos of it in nature. Because the ones in my room weren't good enough, really.
Anyway, I am getting off track, as usual. The book, yes. It was actually different than I thought it would be, but I assure you it's in a good way. It's very psychologically and character driven, while still maintaining the mystery aspect.
Since it's aptly titled, After the Woods takes place, you know, after Julia was kidnapped in the woods (see what they did there?), we know she's physically okay in this moment. But as you'd imagine, she's having trouble dealing with the mental and emotional healing process. It doesn't help that she can't remember most of it. Some people were like "ohh, that's good, you don't have to relive it!", but Julia didn't want to hear any of that. She wanted to know what happened to her, and I think that's why I connected to her so quickly- I would have had to know all the things too. 
Julia's quite intelligent, and inquisitive, and at times, a total smart-ass, which is very fun. I like that there are bits of humor in a book that could otherwise be too dark. She's clearly beyond loyal, since she saved her best friend Liv's life that day in the woods. She's also worried about her mom, and how she's dealing with it. They have a really nice relationship, which was also refreshing.
What about Liv? She's eternally grateful for Julia's heroism, and hugs her every day until the end of time? Not even almost. She's annoyed that Julia even still cares about it. If Julia mentions some concern she has about being kidnapped? Liv rolls her eyes and brushes it off. Julia feels bad for Liv because Liv's mom is the actual worst. Like, if you looked up "terrible human being", I swear her description would be there. And I get it- Liv's mom treats her terribly, but I still don't see that as an excuse to, in turn, treat the friend that saved your life like rubbish. And while I did not like Liv as a character, I think her storyline was fabulously developed. Because I have to assume we aren't meant to like her, basically.
So with the anniversary of Julia's disappearance coming up and a new body found that could be connected to the kidnapper, the media is all over the place. Julia's mom doesn't really want her to get involved of course, and Liv's mom… dyes her hair, just in case the cameras come. Well then. See what I mean about her being the worst? But Liv doesn't want to talk to the media- and Julia will use any tools at her disposal to find answers. She's resourceful like that.
This is hard to review because I don't want to say much about the plot. I will say that I absolutely enjoyed the direction it went in. I will also say that I did know where things were heading by around the halfway mark, but that was okay, it didn't really affect my enjoyment of the book much. One of my favorite things about the book was that everyone had such different outlooks on this awful situation. And most people were perfectly happy to voice their opinions, even though in truth, Julia's kidnapper was the only one who knew all those answers- answers that Julia needed to move on.
There's a touch of romance that works well, because it didn't get in the way of the actual story at hand- and definitely added some much needed support for Julia.
The writing was really great, and I enjoyed the pacing and the story, and especially how well each character was developed. I felt like I really got a sense of who the characters were, even some of the side characters. They felt authentic, and their reactions to some of these circumstances felt very authentic too. (Yes, that's vague. Blame potential spoilers.)
Bottom Line: I really enjoyed this book! I loved Julia's character and her quest for answers. I loved that she stood by her decision to save Liv, even when Liv wasn't so likable. I loved that there were secrets, and lies, and all kinds of mysteries behind the mystery of the kidnapping. Overall, it was a really solid debut, and I will be eagerly anticipating the author's next book!
Two things: 1) Would you have saved your best friend? Or would have run like hell?
2) Do you think you would need to know what happened, like Julia? Or could you be content never knowing all the details?