These are (probably self explanatorily) Harper books that came out in October! They came from Edelweiss, and since October is almost over, it is time to review them, yay!
Far From the Tree by Robin Benway
The Glass Spare by Lauren DeStefano
Like Water by Rebecca Podos
The Afterlife of Holly Chase by Cynthia Hand
---
Far from the Tree by Robin Benway
Published by HarperTeen on October 3rd 2017
Pages: 384
Format:eARC
Source:Copy provided by publisher for review, via Edelweiss


A contemporary novel about three adopted siblings who find each other at just the right moment.

Being the middle child has its ups and downs.

But for Grace, an only child who was adopted at birth, discovering that she is a middle child is a different ride altogether. After putting her own baby up for adoption, she goes looking for her biological family, including—

Maya, her loudmouthed younger bio sister, who has a lot to say about their newfound family ties. Having grown up the snarky brunette in a house full of chipper redheads, she's quick to search for traces of herself among these not-quite-strangers. And when her adopted family's long-buried problems begin to explode to the surface, Maya can't help but wonder where exactly it is that she belongs.

And Joaquin, their stoic older bio brother, who has no interest in bonding over their shared biological mother. After seventeen years in the foster care system, he's learned that there are no heroes, and secrets and fears are best kept close to the vest, where they can't hurt anyone but him.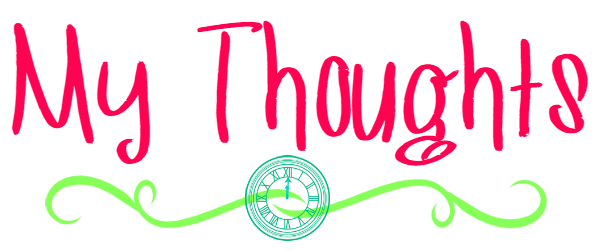 I have yet to meet a Robin Benway book I haven't liked, friends. Far From the Tree will give you so, so many feels. This is a lovely story about adopted siblings finding each other at some pivotal moments in their lives. This book is quite character driven, beautifully written, and not one to miss. I really have nothing negative to say even, so let's talk about what I liked, yes?
The characters were incredibly well-developed and I basically loved each of them. Talk about a group of kids pulling at heartstrings. They didn't have terrible lives or anything (well, for the most part), but they were all going through some rough, rocky times. And who among us can't relate to that?
Oh, the family focus! I don't even know where to begin with this. This was the heart of the book, which is so incredibly rare to find. First, can I just say how much I wanted to scoop up Joaquin's foster parents, Mark and Linda, into a giant group hug? Holy crap, I loved them. And Joaquin so desperately deserved to have them in his life and the three of them gave me so many feels. And absolutely none of the families were perfect, by any means. But they did all care, and they were just trying to do their best- even if they didn't always manage to. (Except Mark and Linda, who always managed epic levels of awesomeness.)
Building the sibling bond was incredible. We get to watch these relationships form from nervous meeting right on up to family bonds. It's sweet, and it isn't without hardship, but their devotion is clear.
All. The. Feels. Oh, yes, you will have many of the feelings. Grace giving up her baby, who she referred to as "Peach", gutted me. I cannot even imagine Grace having the love and bravery for her daughter to go through that. And it is emotional, and definitely not portrayed as anything but immensely difficult. Maya struggles with her family breaking apart. Joaquin struggles with his sheer identity, in a world where his sisters were adopted and he wasn't. It's amazing to watch them tackle these things, and heartbreaking, and heartwarming all at the same time.
There is romance, but it isn't the focus. The romances develop in the book seemingly like real life- it's part of their lives, not their whole identity. Maya struggles with being too closed off to her girlfriend. Joaquin pushes his away in an effort to protect her. The father of Grace's baby is the actual worst, but a nice guy comes along, but is Grace even ready for such a thing? It just seemed like a nice addition to the story, and didn't overwhelm it.
Bottom Line: Oh look, Robin Benway just earned auto-buy status!

---
The Glass Spare by Lauren DeStefano
Series: The Glass Spare #1
Published by Balzer + Bray on October 24th 2017
Pages: 416
Format:eARC
Source:Copy provided by publisher for review, via Edelweiss


A banished princess.A deadly curse.A kingdom at war.

Wil Heidle, the only daughter of the king of the world's wealthiest nation, has grown up in the shadows. Kept hidden from the world in order to serve as a spy for her father—whose obsession with building his empire is causing a war—Wil wants nothing more than to explore the world beyond her kingdom, if only her father would give her the chance.

Until one night Wil is attacked, and she discovers a dangerous secret. Her touch turns people into gemstone. At first Wil is horrified—but as she tests its limits, she's drawn more and more to the strange and volatile ability. When it leads to tragedy, Wil is forced to face the destructive power within her and finally leave her home to seek the truth and a cure.

But finding the key to her redemption puts her in the path of a cursed prince who has his own ideas for what to do with her power.

With a world on the brink of war and a power of ultimate destruction, can Wil find a way to help the kingdom that's turned its back on her, or will she betray her past and her family forever?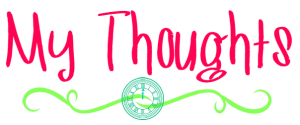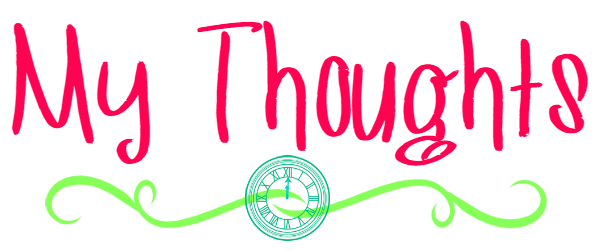 This is not a bad book. This is just a book that if you're well-versed in fantasy, it may seem as though you've already read it. That's basically how I felt, as though I knew what would happen, as though I'd just… seen it all before, somehow. I could predict the things that were going to happen pretty easily. Here is an example:
There are a few more, but spoilers, I guess. The book did have some redeeming qualities though. I did enjoy Wil's relationships with her brothers, and I kind of wished we'd gotten more of those. She had three brothers, and two of them- Owen and Gerdie- were cool and I wanted to have all the interactions with them. Then there was another brother, Baren, who was a real piece of crap. But at least he was entertaining me.
But then we leave all those people, run away, and meet new people. Who we lie to through omission. Have I mentioned before that I am so very over that trope? Cause I am. Honestly, I just found myself caring less and less as the book went on, and instead of me getting more invested, I think I became less so. Unfortunate, but such is life.
Will I Read the Next Book? Probably have to pass.
Bottom Line: Not a bad book, nor a poorly written one, just not particularly unique or captivating, either.

---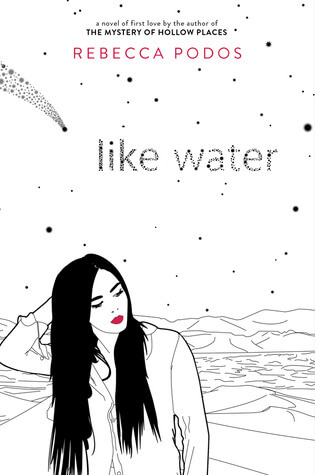 Like Water by Rebecca Podos
Published by Balzer + Bray on October 17th 2017
Pages: 304
Format:eARC
Source:Copy provided by publisher for review, via Edelweiss


A gorgeously written and deeply felt literary young adult novel of identity, millennial anxiety, and first love, from the widely acclaimed author of The Mystery of Hollow Places

In Savannah Espinoza's small New Mexico hometown, kids either flee after graduation or they're trapped there forever. Vanni never planned to get stuck—but that was before her father was diagnosed with Huntington's disease, leaving her and her mother to care for him. Now, she doesn't have much of a plan at all: living at home, working as a performing mermaid at a second-rate water park, distracting herself with one boy after another.

That changes the day she meets Leigh. Disillusioned with small-town life and looking for something greater, Leigh is not a "nice girl." She is unlike anyone Vanni has met, and a friend when Vanni desperately needs one.

Soon enough, Leigh is much more than a friend. But caring about another person stirs up the moat Vanni has carefully constructed around herself, and threatens to bring to the surface the questions she's held under for so long.

With her signature stunning writing, Rebecca Podos, author of The Mystery of Hollow Places, has crafted a story of first love and of the complex ways in which the deepest parts of us are hidden, even from ourselves.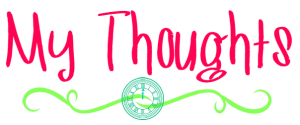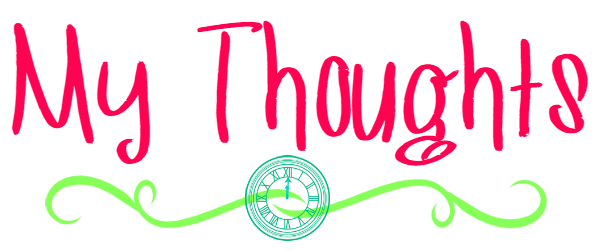 I enjoyed this story quite a bit. It's incredibly diverse, with some great explorations on sexual and gender identity, and a main character who learns so many things about herself as she grows. It fell a bit short for me emotionally, but was overall a good book.
What I Liked:
Our MC Vanni is trying to figure out… life. Oh, how I love when a book doesn't automatically pretend that everything after high school is sunshine and happiness! Vanni gets this, and she struggles with this, as actual humans tend to. She has to deal with a lot at her young age, like a sick father, the possibility that she too may carry the gene for the disease, figuring out how to navigate a seemingly altered future, and discovering more about her sexuality. It's all the crappy decisions that come with growing up, and all the great moments that happen, too. It just felt so authentic.
Vanni and Leigh's relationship was messy. It had some truly lovely moments, and some truly brutal ones. And again, this felt so, so real. In the tough moments, you can definitely feel the anger and hurt of two people who care about each other but are thinking selfishly- as we all do at times. But they absolutely genuinely care for each other, and it's awesome to see them develop as people with each other, not because of each other.
The New Mexico vibe was on point. I just adore when an author nails a setting- especially one that you can almost feel. This is that kind of book. I love that the characters sometimes spoke in Spanish phrases, I loved the descriptions of the landscape.  The town itself was supposed to feel a bit depressed, and it definitely worked.  It was really great and worked so well to set the tone for Vanni's story- and her desire to get out of her small town.
What I Didn't:
The biggest issue I had was that I didn't really feel the emotional connection I had expected. While Vanni was going through all of this life altering stuff, I expected to really feel things. And while I rooted for her, I didn't really get a sense of an emotional charge. Especially when discussing her father's illness, her potential illness, I hoped it would evoke something more profound.
This is maybe a bit nit-picky, but the swimming stuff bugged me. For example:


"And I'd done some competitions with the Santa Fe Aquatic Club. I could have Dad film me and show the coach the reel, do well in tryouts, get at least a partial scholarship to squeeze me through."

Okay. That… is not at all how it works. At all. Also swimming scholarships are basically unicorns. Like swimming is a big commitment- especially if you're trying to do it at the collegiate level. Even at a smaller school, you can't really be not on a team and then be on one in college. Anyway. I didn't exactly like, penalize the book for it, it just irked me a bit.
Bottom Line: A solid book with some really great real life exploration that fell just a bit short emotionally.
---
The Afterlife of Holly Chase by Cynthia Hand
Published by HarperTeen on October 24th 2017
Pages: 389
Format:eARC
Source:Copy provided by publisher for review, via Edelweiss


On Christmas Eve five years ago, Holly was visited by three ghosts who showed her how selfish and spoiled she'd become. They tried to convince her to mend her ways.

She didn't.

And then she died.

Now she's stuck working for the top-secret company Project Scrooge--as the latest Ghost of Christmas Past.

Every year, they save another miserly grouch. Every year, Holly stays frozen at seventeen while her family and friends go on living without her. So far, Holly's afterlife has been miserable.

But this year, everything is about to change. . . .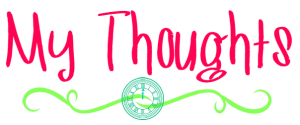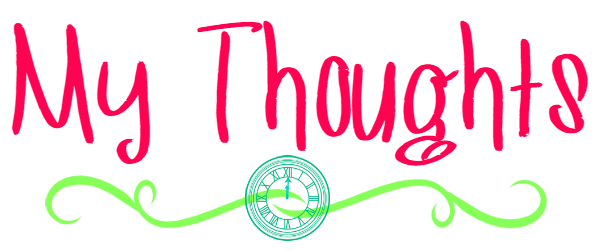 I feel like I might have enjoyed this more if it was shorter. The writing is good, and the story itself was cute. It was just long, and seemed unnecessarily so at times. So, I know you all can read synopses, so I won't bore you with rehashing this one. Obviously, we know Holly is going to start out rather unlikable. And she is! I mean, she isn't the worst or anything, but yeah, you can see lots of room for growth. Which is good because that is kind of the whole point, right?
The rest of the book is basically the shenanigans that happen while Holly is Ghost of Christmas Past. The crew she works with are really fun, I enjoyed them. There were a few "secrets" that I figured out almost immediately, but it wasn't a huge deal. The romance was cute enough, but also not something I heavily shipped or anything. The character growth was definitely the best part.
Bottom Line: Basically, my feelings for this book can be summed up as lukewarm. It was fine. It was cute. It had a nice message and some warm fuzzies. But I wasn't exactly blown away, either.
**Quotes taken from uncorrected proof, subject to change
Have you read any of these books? Planning on it? What has been your favorite October release?