These books have nothing in common, except that I read them and they all came out recently or come out soon. Literally, that is all. 
Dress Codes for Small Towns by Courtney C. Stevens
Even the Darkest Stars by Heather Fawcett
The Grave Keepers by Elizabeth Byrne
A Semi-Definitive List of Worst Nightmares by Krystal Sutherland
---
Dress Codes for Small Towns by Courtney C. Stevens
Published by HarperTeen on August 22nd 2017
Pages: 352
Format:eARC
Source:Copy provided by publisher for review, via Edelweiss
Goodreads• Amazon • Book Depository
As the tomboy daughter of the town's preacher, Billie McCaffrey has always struggled with fitting the mold of what everyone says she should be. She'd rather wear sweats, build furniture, and get into trouble with her solid group of friends: Woods, Mash, Davey, Fifty, and Janie Lee.

But when Janie Lee confesses to Billie that she's in love with Woods, Billie's filled with a nagging sadness as she realizes that she is also in love with Woods…and maybe with Janie Lee, too.

Always considered "one of the guys," Billie doesn't want anyone slapping a label on her sexuality before she can understand it herself. So she keeps her conflicting feelings to herself, for fear of ruining the group dynamic. Except it's not just about keeping the peace, it's about understanding love on her terms—this thing that has always been defined as a boy and a girl falling in love and living happily ever after. For Billie—a box-defying dynamo—it's not that simple.

"The year I was seventeen, I had five best friends—a pixie, a president, a pretender, a puker, and a douchebag—and I was in love with all of them for different reasons."
There were some things I really enjoyed about this one, a couple of things I didn't, and one thing that just kind of needs a mention, though it's neither good nor bad.
The Good:
Billie and her friends were wonderful. They were so very real, and I enjoyed their interactions enormously. They felt like such authentic characters, flawed, yet caring. They fought like normal people, they ended up feeling more than just friendship like normal people… it was kind of great. I loved watching them grow and evolve throughout the book.
The focus on Billie questioning her sexual and gender identities is so fabulous. Now, I can't speak from personal experience, but from what I can gather, it seems to be handled quite well. Her thoughts were so well written; the author made it quite easy to relate to Billie whether you've shared her experiences or not.
There's a huge focus on family and faith. Another relatable trait of this book was Billie having to come to terms with being authentic to herself even when who she was conflicted with her church's beliefs and even the beliefs of her father. I'll delve more into that in the next section, but as much as her father was often a conflicting presence in her life, Billie's mom was gloriously supportive. I like that parents weren't vilified, but they were very, very humanized. While I am not personally religious, I know others who have struggled with what Billie has gone through, and I absolutely love that the author decided to make Billie religious, and does so in a way that doesn't preach nor condemn church and faith. The author paints it as such a personal journey, and I think this will be incredibly helpful to young people of any faith who are trying to figure out how to navigate the path between who they are and who their faith wants them to be.
The Thing I Want to Mention:
As I said above, Billie has a very tumultuous relationship with her preacher father. He often puts the needs of his church ahead of the needs of his daughter. He is conservative (read: watches Fox News), and often says things that are quite hurtful to Billie. He wants her to change who she is, or at the very least, hide it from his conservative congregation. Here's the thing: I know this is incredibly realistic. But it is also very hard to read. The way he treats his child is so wrong that it will infuriate you, but it also works within the story. Even though I wanted to stab him, and stab him often. 
The Not-as-Good:
I feel like not much happened, outside of character and relationship developments. I don't mind a character-driven book, in fact I quite like them. But the plot was just a big on the tedious side for me, and sometimes I felt like nothing was going on and things were dragging.
Bottom Line: While I absolutely adored the characters and relationships in this book, at times I felt underwhelmed by the plot. Still, absolutely a valuable and beautifully written story I'm very glad to have read.
---
Even the Darkest Stars by Heather Fawcett
Series: Even the Darkest Stars #1
Published by HarperCollins on September 5th 2017
Pages: 432
Format:eARC
Source:Copy provided by publisher for review, via Edelweiss
Goodreads• Amazon • Book Depository
Set in a fictional Himalayan kingdom, this is the story of a girl enlisted by a legendary explorer to help him climb the kingdom's deadliest mountain – only to discover that his true mission may threaten her whole world.

Kamzin has always dreamed of becoming one of the emperor's royal explorers, the elite climbers tasked with mapping the wintry, mountainous Empire and spying on its enemies. She knows she could be the best in the world, if only someone would give her a chance.

But everything changes when the mysterious and eccentric River Shara, the greatest explorer every known, arrives in her village and demands to hire Kamzin—not her older sister, Lusha, as everyone had expected—for his next expedition. This is Kamzin's chance to prove herself—even though River's mission to retrieve a rare talisman for the emperor means cimbing Raksha, the tallest and deadliest mountain in the Aryas. Then, Lusha sets off on her own mission to Raksha with a rival explorer, and Kamzin must decide what's most important to her: protecting her sister from the countless perils of the climb or beating her to the summit.

The challenges of climbing Raksha are unlike anything Kamzin expected—or prepared for—with avalanches, ice chasms, ghosts, and other dangers at every turn. And as dark secrets are revealed, Kamzin must unravel the truth about their mission and her companions—while surviving the deadliest climb she has ever faced.

Ah, my poor, conflicted thoughts on this book. This was a much anticipated one for me, so I am a bit bummed that I didn't love it more. It wasn't terrible, but it wasn't quite what I had hoped for either. Some things worked really well, while a few others didn't so much. So, as always, let's begin with the good!
The Stuff I Liked:
The atmosphere was on point, just as I had hoped. Since this book was set in a mountain kingdom, I was all set for perils and unsavory conditions, and the book certainly delivered on that front. The author did a fabulous job of making the mountain seem like the treacherous terrain that would heighten the stakes for our characters.
River is kiiiind of my fave. He was funny, and it made the journey a bit lighter. I also loved how he and Kamzin bantered, and how much they challenged each other. And yes, I shipped them too.
There is a really big focus on family and friendships. Kamzin has a lot of moral dilemmas involving her family and her people along the way, and I appreciated the thought she gave to each of them. She considered her family all the time, even when she wasn't physically near them, and that felt incredibly authentic.
The Stuff I Didn't Like So Much:
Bird People. Look, I didn't deduct stars for this or anything because I know it's my hangup, but I'd be remiss if I didn't tell you how sad I was to see bird people. You guys know how I feel about bird people, right? Do not like.

It was kind of really slow moving. I wanted a little more adventure, a little less description. I just didn't need as many smaller details, frankly. I got a wee bit bored for parts of it, and that was a little sad.
I was also able to predict most of what was going to happen, which didn't exactly help in the boredom arena. A lot of the twists I did see coming, which made the pace seem even slower most of the time.
Bottom Line: While I liked the characters and the plot, the story itself sometimes left me wanting more. I may continue the story, but with slightly lower expectations.
---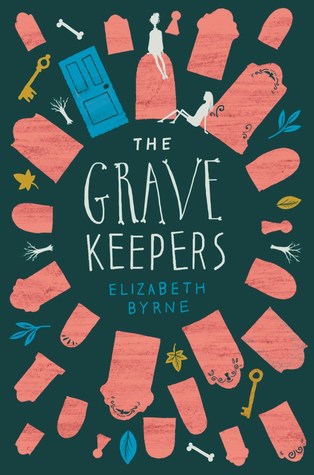 The Grave Keepers by Elizabeth Byrne
Published by HarperTeen on September 12th 2017
Pages: 320
Format:eARC
Source:Copy provided by publisher for review, via Edelweiss
Goodreads• Amazon • Book Depository
Lately, Athena Windham has been spending all her spare time in her grave.
Her parents—owners of a cemetery in Upstate New York—are proud of her devoutness, but her younger sister, Laurel, would rather spend her time exploring the forest that surrounds the Windham's' property than in her own grave.

The Windham girls lead secluded lives—their older sister died in a tragic accident and their parents' protectiveness has made the family semi-infamous.

As the new school year begins, the outside world comes creeping in through encounters with mean girls, a new friend, and a runaway boy hiding out in the cemetery. Meanwhile, a ghost hangs around the Windham property—the only grave keeper never to cross over—plotting how to keep the sisters close to home and close to her . . . forever.

Maybe this is a situation where it isn't the book, it's me? I was kind of confused about the premise in general- it seemed contemporary, but what is the meaning of the grave keeping? Does everyone in the world do this? What about cremation? I have no idea. And maybe if I had finished it, I'd know those answers. But alas.
I made it to 33% before calling it. And, as you well know, this is not a decision I take lightly. But I was just so bored. I could not. Plus, was there really a point in making myself finish, just to give it a bad rating? Nope, there was not. I liked that there was a big focus on family, but I just couldn't connect to the sisters whose POVs the book alternated between. I felt like nothing at all was happening, and then when I read a few reviews, it said that the ending wasn't great. So, this became the 5th book I ever DNFed.
Bottom Line: 
---
A Semi-Definitive List of Worst Nightmares by Krystal Sutherland
Published by G.P. Putnam's Sons Books for Young Readers on September 5th 2017
Pages: 256
Format:ARC
Source:Copy provided by publisher for review
Goodreads• Amazon • Book Depository
Ever since Esther Solar's grandfather was cursed by Death, everyone in her family has been doomed to suffer one great fear in their lifetime. Esther's father is agoraphobic and hasn't left the basement in six years, her twin brother can t be in the dark without a light on, and her mother is terrified of bad luck.

The Solars are consumed by their fears and, according to the legend of the curse, destined to die from them.

Esther doesn't know what her great fear is yet (nor does she want to), a feat achieved by avoiding pretty much everything. Elevators, small spaces, and crowds are all off-limits. So are haircuts, spiders, dolls, mirrors and three dozen other phobias she keeps a record of in her semi-definitive list of worst nightmares.

Then Esther is pickpocketed by Jonah Smallwood, an old elementary school classmate. Along with her phone, money and a fruit roll-up she d been saving, Jonah also steals her list of fears. Despite the theft, Esther and Jonah become friends, and he sets a challenge for them: in an effort to break the curse that has crippled her family, they will meet every Sunday of senior year to work their way through the list, facing one terrifying fear at a time, including one that Esther hadn't counted on: love.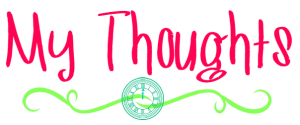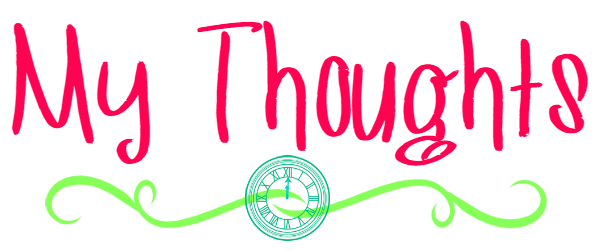 This is a really cute book, and I quite enjoyed it! There was so much fun stuff happening in this book, and it was incredibly unique. Of course, it deals with some really serious issues, too. There is a big focus on mental health, and Esther and her family suffer from it in droves, but in very different ways. Esther's best friend is selectively mute, and Esther's new-old friend (read about it to see what I mean!) Jonah is dealing with a lot himself, grappling with an abusive parent. So yeah, life hasn't been easy for any of the characters.
But Jonah and Esther try to attack her nightmares in a way that leads to all kinds of fun and shenanigans, including a cat named Fleayoncé Knowles. And the thing is, so much of this book is so, so relatable. I mean, sure, you may not think your family is cursed, and you may not have undertaken this same kind of adventure, but at its core this book is so, so relatable.
It talks about mental illness on a level that makes you know that the author just gets it.
"People got tired of mental illness when they found out they couldn't fix it."
Esther shares her panic over death, which is something I have experiences a lot. There's discussion of the paralysis of anxiety and panic, and of her brother's depression. It's very, very honest, and I loved that. But not only are the mental health pieces relatable, there's just a lot of everyday life stuff that the author throws in to make you feel like you can connect with the characters. There's talk about grandmas trying to "out grandma" each other, for example- which I flagged because yesss, my grandmas did that all the time! Little things like that made me feel like the characters were more genuine and authentic.
The only small downside was that sometimes, the book felt a little long for a contemporary, but overall, I really enjoyed it.
Bottom Line: Great characters, a quirky plot, and an amazing focus on mental health, family, and friendships made me adore this book.
** Quotes taken from uncorrected proof, subject to change
Have you read any of these books? Planning on it? Let's talk about them!