These books have a few things in common, hence the dual review! First, they are two of my most anticipated 2017 releases, which doesn't really explain why they're in this post together. The other reason, however, does: They both feature some really tough, often sad and unpleasant topics. In fact, each of them cover multiple heavy issues. One I adored. One.. not quite. But hey, that's okay, it's life! Plus, who knows, maybe they'll both end up working for you- my fingers are crossed!
After the Fall
by Kate Hart
Published by Farrar Straus and Giroux (BYR)
on January 24th 2017
Pages: 336
Format:ARC
Source:Copy provided by publisher for review

Seventeen-year-old Raychel is sleeping with two boys: her overachieving best friend Matt…and his slacker brother, Andrew. Raychel sneaks into Matt's bed after nightmares, but nothing ever happens. He doesn't even seem to realize she's a girl, except when he decides she needs rescuing. But Raychel doesn't want to be his girl anyway. She just needs his support as she deals with the classmate who assaulted her, the constant threat of her family's eviction, and the dream of college slipping quickly out of reach. Matt tries to help, but he doesn't really get it… and he'd never understand why she's fallen into a secret relationship with his brother. The friendships are a precarious balance, and when tragedy strikes, everything falls apart. Raychel has to decide which pieces she can pick up – and which ones are worth putting back together.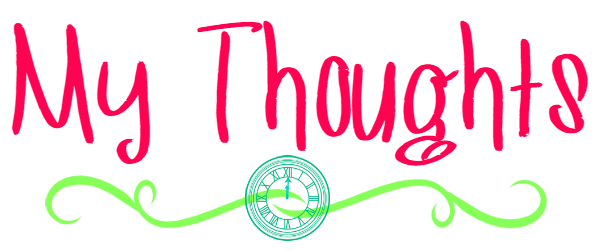 Ah, this book. So important. So heartbreaking. So honest. I really enjoyed this book, and at times, I was really angry, but in the good "this book is making me think, and I am now mad at society at large" way. I felt so many emotions throughout the book. It's also a really hard book to review because a lot of it is spoilery.  So let's just talk about what I liked, shall we?
The book talks about serious, real issues facing young people today. It doesn't shy away from talk about consent, and rape, and race relations, and privilege, and women's issues, and it is pretty awesome. There are moments when the characters are even having these discussions, and the reader is privy to them. I think this is great– showing honest discussion among friends, learning, growing.
Along those lines, I think that having the hard conversations about consent is so, so important, and this book jumped right into them. One of my favorite interactions in the book is Raychel wondering why they don't teach these issues in school aloud to her friend Asha. Asha's sarcastic line is so spot on:


"You can't talk about sex in school! It makes those horny teens want to…. 'do it'"

So. Many. Feels. The characters, as you can imagine, go through a lot during the course of the book. And my heart broke for all of them, for so many reasons that I cannot tell you. (Sorry, not sorry.)
Raychel just… she was a character I felt sympathy for, a character who I rooted for. I wanted to give her a big hug throughout… well, the entire book. Even when she made choices that maybe weren't super, I understood her choices, they made sense for her story. I didn't always completely connect to her, but I still felt for her.
There was a great deal of attention given to family relationships and friendships. The thing was, they were incredibly realistic, too. The changes that we undergo as we move out of high school, into college, Raychel and her friends were living through some of these situations. And I really think that is something important to stress to young adults, who may be looking for some realistic depictions of "what comes next".  Relationships change, some for the better, some not, and I think this book really drives that home. Truly, it is a life lesson, not just a teen life lesson.
Bottom Line: This was an impressively strong debut, with strong characters and vitally important topics. A definite must-read for anyone looking for a grittier contemporary.

---
Beautiful Broken Girls
by Kim Savage
Published by Farrar Straus and Giroux (BYR)
on February 21st 2017
Pages: 336
Format:ARC
Source:Copy provided by publisher for review

Remember the places you touched me.

Mira and Francesca Cillo—beautiful, overprotected, odd—seemed untouchable. But Ben touched seven parts of Mira: her palm, hair, chest, cheek, lips, throat, and heart. After the sisters drown themselves in the quarry lake, a post-mortem letter from Mira sends Ben on a quest to find notes in the seven places where they touched. Note by note, Ben discovers the mystical secret at the heart of Mira and Francesca's world, and that some things are better left untouched.

.

.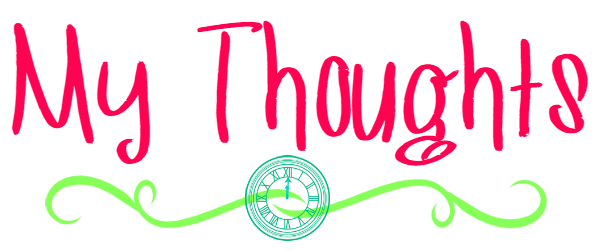 Remember when I said that I wanted to love one of these? Yeah, this is that one. I adored the author's debut, After the Woods, and was expecting to love this one just as much. But alas. The premise was promising, and I was very excited to jump in. But it was rocky from the start for me, as I was kind of bored at the beginning. Ben just didn't… speak to me, as a narrator. I had trouble connecting to him, his personality was a bit lackluster for my taste. But, I was curious enough about what happened to the sisters to keep reading.
The problem was, I kind of started to not even care what happened? As awful as that sounds, they just did not seem like nice people. And while I didn't wish them harm… I wasn't super invested in what became of them either. Part of it is that Ben (along with everyone else in the town, basically) has put the girls on pedestals, but I couldn't figure out any reason why, other than the elusiveness of them. And while that may have been good enough for the local boys, it wasn't really good enough for me.
He's also not doing great himself. He not only lost Mira, but had been sexually assaulted years earlier, which is frustratingly underexplored. There is also a bit in the story where antidepressants are shamed by Ben and his "friends", and that did not sit well with me. I know there is a general stigma surrounding medication for mental health issues, and introducing this dialogue can be helpful… only Ben never heard or saw anything but justification for ignoring his doctor's directions to take his medications. So there was no message that came out of it…. just "Zoloft Bad".
Things took a… weird turn, too. I want to say so much more, but I wouldn't want to give away too much. But the bottom line is, Ben is determined to figure out what happened, and he is doing so through these notes Mira left him- only they're more about her sister than her, which frustrates Ben. He makes a lot of really bad choices in hopes of finding the truth. In fact, everyone in this town seemed to be making bad choices and were messes in general. I can believe that everyone has some issues, but this was… extreme, to the point of disbelief.
I will say, I enjoyed that the book kind of veered in a few directions before ultimately landing on the final one. I was pretty interested by some of the middle bits, before I realized where it was headed. I pretty much knew how it was going to end about halfway through. So that didn't help. I was, at that point, just kind of reading to see if I was right, and hoping that Ben would take his damn meds. One out of two isn't bad?
Bottom Line: Though I enjoyed the author's writing, I had too much trouble with the characters and plot in general to really care for the book. 

 Love books with tough topics? What is one that you always recommend?