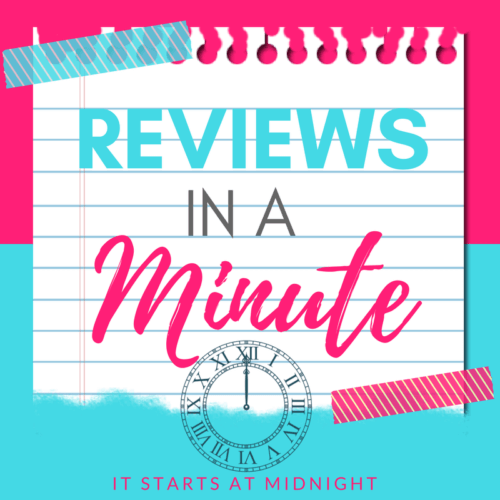 These are books that have released/are being released in the fall! They are also Harper books. Happy coincidence, yes? I have listed them in order of release date. You'll notice that my favorite already happens to be out- looking at you, Three Dark Crowns! 
Three Dark Crowns by Kendare Blake
Bright Smoke, Cold Fire by Rosamund Hodge
Yesternight by Cat Winters
Be Good, Be Real, Be Crazy by Chelsey Philpot
---
Three Dark Crowns by Kendare Blake
Series: Three Dark Crowns #1
Published by HarperTeen on September 20th 2016
Pages: 398
Format:ARC, eARC
Source:BEA, Copy provided by publisher for review, via Edelweiss


Fans of acclaimed author Kendare Blake's Anna Dressed in Blood will devour her latest novel, a dark and inventive fantasy about three sisters who must fight to the death to become queen.

In every generation on the island of Fennbirn, a set of triplets is born: three queens, all equal heirs to the crown and each possessor of a coveted magic. Mirabella is a fierce elemental, able to spark hungry flames or vicious storms at the snap of her fingers. Katharine is a poisoner, one who can ingest the deadliest poisons without so much as a stomachache. Arsinoe, a naturalist, is said to have the ability to bloom the reddest rose and control the fiercest of lions.

But becoming the Queen Crowned isn't solely a matter of royal birth. Each sister has to fight for it. And it's not just a game of win or lose...it's life or death. The night the sisters turn sixteen, the battle begins.
The last queen standing gets the crown.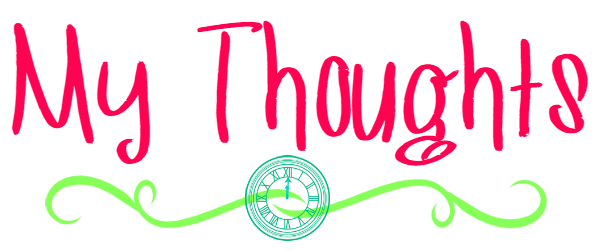 I was a wee bit scared going into this one, because my lovely pal Holly wasn't… enamored with it. But I was still intrigued enough to read it. Though, I did notice that Holly and I weren't the only ones with opposite views, so take that for what it's worth.
I don't even know what to say about this book, my feels were kind of all over the place! But I got to talk them out, thanks to Nicole @ Feed Your Fiction Addiction's Spoiler Discussion (don't read it if you haven't read the book, but feel free to peruse her non-spoiler review here)! And since I was able to do that, I may be able to provide you with a couple of coherent thoughts. Thanks, Nicole!
Suffice it to say, I simply loved this book. The characters were just so different, and so well developed! I would go back and forth, trying to decide which triplet I was rooting for, and I'd change my mind every chapter. Then there was Jules, who wasn't one of the triplets,  but had a huge part in the story and who I absolutely adored. The relationships were complex, and the sisters all had people who they loved to worry about in addition to vying for the crown.
The story wasn't always fast moving, but it seemed like everything had a point, like it belonged in the story. I enjoyed the politics going on behind the scenes, always wondering who was on which side. And the battle for the crown? It was messed up, because who kills their own sisters? But it was also such a psychologically provocative plot because of that! I really can't say much about this at all without giving stuff away, so I am afraid I have to leave it at that!
Bottom Line: Three Dark Crowns just had the whole package for me: action, romance, solid characters, friendships, and fabulous twists and turns. I will be anxiously waiting for the sequel, and definitely adding this to my favorites list in the meantime!
---
Bright Smoke, Cold Fire by Rosamund Hodge
Series: Untitled #1
Published by Balzer + Bray on September 27th 2016
Pages: 448
Format:eARC
Source:Copy provided by publisher for review, via Edelweiss


When the mysterious fog of the Ruining crept over the world, the living died and the dead rose. Only the walled city of Viyara was left untouched.

The heirs of the city's most powerful—and warring—families, Mahyanai Romeo and Juliet Catresou share a love deeper than duty, honor, even life itself. But the magic laid on Juliet at birth compels her to punish the enemies of her clan—and Romeo has just killed her cousin Tybalt. Which means he must die.

Paris Catresou has always wanted to serve his family by guarding Juliet. But when his ward tries to escape her fate, magic goes terribly wrong—killing her and leaving Paris bound to Romeo. If he wants to discover the truth of what happened, Paris must delve deep into the city, ally with his worst enemy . . . and perhaps turn against his own clan.

Mahyanai Runajo just wants to protect her city—but she's the only one who believes it's in peril. In her desperate hunt for information, she accidentally pulls Juliet from the mouth of death—and finds herself bound to the bitter, angry girl. Runajo quickly discovers Juliet might be the one person who can help her recover the secret to saving Viyara.

Both pairs will find friendship where they least expect it. Both will find that Viyara holds more secrets and dangers than anyone ever expected. And outside the walls, death is waiting. . . .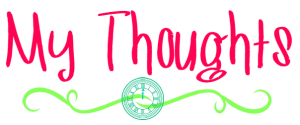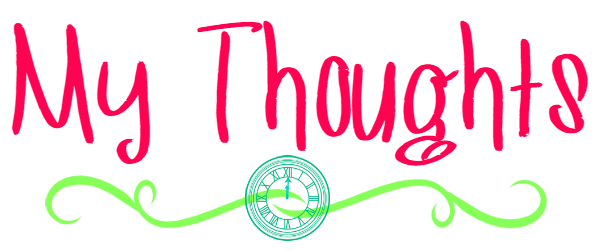 First, let's take a moment to appreciate the cover on this book. So much pretty. I am clearly stalling here, because I really wanted to like this book and… I didn't so much. But there were some things, so how about we start with those?
The Stuff I Liked:
The Romeo and Juliet aspect. I thought it was a very unique way to retell the story, and I enjoy a feuding families/forbidden love situation. This book definitely fits the bill!
There were friendships and such that started blossoming, and I really enjoyed those. They added a lot of readability to the book, as well as helped me feel a bit more connected to the characters in general.
The Stuff I Didn't
Really, my main gripe with this book was that I spent most of the time confused, and overwhelmed with names and places. And worldbuilding that I didn't completely "get", which I'll get into.
I didn't feel a lot for the characters one way or another. I didn't hate them or anything, I just felt apathetic about them. Maybe it was because there were quite a few characters who were involved, but instead of feeling immersed in the story, I just kind of felt like a spectator who was kind of bored.
The worldbuilding didn't make a lot of sense to me. I have no idea if it was supposed to be straight up fantasy, or if the world was based partially in some kind of post apocalyptic city, or what exactly was happening. And then there are some kind of… zombies with a plague? But they're called Reapers, which is just… well, this, because my brain defaults to The 100:

Reapers gonna reap…

It simply just didn't pull me in. I know that isn't all that helpful to you reading this, but it's really how I felt. It was an interesting premise, it just kind of left me not caring about the outcome or the characters.
Bottom Line: While this one wasn't for me, the idea was definitely intriguing and some people have had lots of love for it, so you might too! I doubt I'll read the next book in the series, though.

---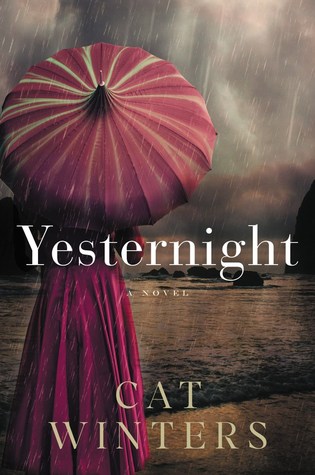 Yesternight by Cat Winters
Published by William Morrow Paperbacks on October 4th 2016
Pages: 400
Format:eARC
Source:Copy provided by publisher for review, via Edelweiss


From the author of The Uninvited comes a haunting historical novel with a compelling mystery at its core. A young child psychologist steps off a train, her destination a foggy seaside town. There, she begins a journey causing her to question everything she believes about life, death, memories, and reincarnation.

In 1925, Alice Lind steps off a train in the rain-soaked coastal hamlet of Gordon Bay, Oregon. There, she expects to do nothing more difficult than administer IQ tests to a group of rural schoolchildren. A trained psychologist, Alice believes mysteries of the mind can be unlocked scientifically, but now her views are about to be challenged by one curious child.

Seven-year-old Janie O'Daire is a mathematical genius, which is surprising. But what is disturbing are the stories she tells: that her name was once Violet, she grew up in Kansas decades earlier, and she drowned at age nineteen. Alice delves into these stories, at first believing they're no more than the product of the girl's vast imagination. But, slowly, Alice comes to the realization that Janie might indeed be telling a strange truth.

Alice knows the investigation may endanger her already shaky professional reputation, and as a woman in a field dominated by men she has no room for mistakes. But she is unprepared for the ways it will illuminate terrifying mysteries within her own past, and in the process, irrevocably change her life.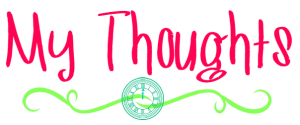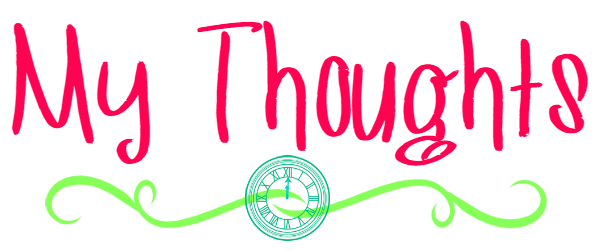 This is such a freaking impossible review to write, because I adore Cat Winters. I have loved her YA books (The Cure For Dreaming, The Steep and Thorny Way) and her adult book (The Uninvited).  There was basically zero doubt in my mind that I would love this one just the same. Only… I did not. I didn't hate it, but it just didn't captivate me the way the others had.
The writing is still absolutely stunning, and the atmosphere cannot be beat. It is clear, as always, that Cat Winters has done her homework, and it feels like a dreary, 1920s Pacific Northwest. I love that there are great bits of historical reference, and there are great details about women's rights and roles in society throughout the book. Alice, the main character, is a career psychologist, only she isn't able to advance because she's a woman. She's basically been relegated to work in schools even though her abilities surpass those of many of her male colleagues. I loved that Alice was driven, and wanted to make something of herself. She wasn't really interested in settling down and having kids, she wanted to focus on her career- something that women weren't exactly encouraged to do then. There's also frank discussion of how men view and dictate women's sexual and reproductive rights, which is all too timely even know- but was much, much worse then of course.
The problem was, I didn't connect that much with Alice. While I appreciated her as a character, I didn't really feel much for her. She wasn't entirely likable, which is okay, but I just never felt like I could totally understand who she was or what made her tick. I also didn't like the other characters, except for the little girl. I really liked Janie's character. Then… stuff got kind of weird- almost too weird. Actually, I appreciate the weird, I just didn't feel like the story explained the weirdness well enough, so it ended up not making a ton of sense to me. I know I am being vague here, because that is because I don't want to spoil anything.
Bottom Line: While the writing and atmosphere and historical parts were on point as always, the characters and certain parts of the plot left me wanting a bit more.
---
Be Good Be Real Be Crazy by Chelsey Philpot
Published by HarperTeen on October 11th 2016
Pages: 272
Format:eARC
Source:Copy provided by publisher for review, via Edelweiss


Three teenagers. One road trip. Countless detours. From the author of Even in Paradise comes a compelling story of self-discovery that is perfect for fans of Paper Towns and Mosquitoland.

When Mia first waltzed into Homer's small corner of Florida, her bold approach to life changed Homer's entire world. It wasn't long before he was hopelessly in love.

Now Mia is moving away—and Homer and his younger brother, Einstein, are helping her drive hundreds of miles to her new home. This is Homer's last chance to tell Mia how he really feels. And with so many detours in front of them, anything could happen.

In the tradition of Let's Get Lost and Amy & Roger's Epic Detour, Be Good Be Real Be Crazy is a story about love, friendship, and finding yourself.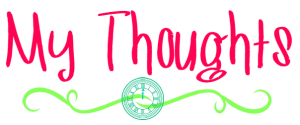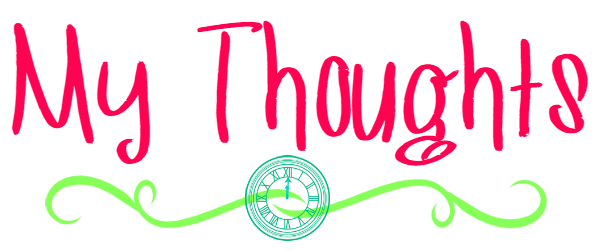 Okay so, this book is cute. Very cute, in fact. The characters were sweet, there are road trips, and along the way they meet other quirky individuals with little life lessons to teach them. Stuff like:
"Yes. Love. The greatest man-made disaster in a world that's full of them."
It's full of little snippets like that that are both wise and endearing. There was a lot of diversity, which was refreshing. And I genuinely liked Homer, Einstein, and Mia, even though we really don't get to know them in an in depth way at all. But, the bits of them we do get to know were likable. I also adored that there were little parables scattered throughout the book- small chapters telling stories that related to the rest of the book.
The real problem I had was that everything seemed unbelievable and farfetched. Like, aside from Homer's dads letting him take his little brother on a car trip 10 states away, a lot of the things that happened to them were kind of too over the top. It was fun, if you suspended belief, but if you're looking for realism, this isn't it.
Bottom Line: In all, it was a fun story, and charming characters and a quick pace made for an easy, if unrealistic feeling read.
Have you read any of these books? Planning on it? Let's talk about them! And, what is a new favorite of yours that you've recently read?