The Cure for Dreaming
by Cat Winters
Published by Abrams
on October 14th 2014
Pages: 368
Format:Hardcover
Source:Purchased

Olivia Mead is a headstrong, independent girl—a suffragist—in an age that prefers its girls to be docile. It's 1900 in Oregon, and Olivia's father, concerned that she's headed for trouble, convinces a stage mesmerist to try to hypnotize the rebellion out of her. But the hypnotist, an intriguing young man named Henri Reverie, gives her a terrible gift instead: she's able to see people's true natures, manifesting as visions of darkness and goodness, while also unable to speak her true thoughts out loud. These supernatural challenges only make Olivia more determined to speak her mind, and so she's drawn into a dangerous relationship with the hypnotist and his mysterious motives, all while secretly fighting for the rights of women. Winters breathes new life into history once again with an atmospheric, vividly real story, including archival photos and art from the period throughout.
Right up front I am going to tell you the only problem I had with this book: It ended. And it doesn't have a sequel. That's it.
Oh, where do I begin? How will this not just be flailing? And feels. Flails and Feels: The Cure For Dreaming story. 
We can stop there really. I will shoo you away to go read this book. Bye!
No? Okay, well let's see. First, Olivia is the best. I love Olivia. She isn't going to take nonsense from anyone. Not her father, and certainly not some hypnotist. She is the perfect protagonist for this book, because she was believable as a suffragist. Sadly, in this time period, plenty of women not only didn't want the right to vote, they actually were against women voting in general. It behooves me as a woman in modern society, of course. I suppose I can understand women who didn't fight for their rights, who for whatever reason chose not to speak out. But women speaking out against other women just absolutely blows my mind. I know it happened, historically there is no disproving it, but it does render me speechless. And mad, for the suffragists who put themselves out there for the good of women everywhere. My tangent is over, but the point is that Olivia was the kind of character who quite simply did not care what anyone else thought of her. She believed in what she believed in, and she was going to be herself no matter the cost. Of course, her father was bound and determined to stop her from being anything but a baby-making housewife.
Enter Henri. Olivia first meets him at a magic show, during which she is selected as an audience assistant, and finds the image of her hypnotized self all over the city's newspaper. Obviously, dear old dad thinks this is the perfect way to quell young Olivia's desire to you know, live her own life, so he hires Henri to hypnotize her into submission. Dear old dad gets more than he bargains for when Henri gives Olivia much more than a distaste for rebellion. She is forced to say "All is well" instead of any true, angry feelings, but Henri also gives her the ability to see the world as it truly is, which can be a blessing or a curse.
As for Henri himself… well, he was amazing. And the ever changing relationship and trust between Olivia and Henri absolutely had me captivated. It was one thing I wished for more of, but understood why the focus simply would not be the relationship. There are some great side characters too, all of whom are quite believable and add to the story. There are some women who while more subtle than Olivia, are strong and brave in their own rights, like Frannie and Gerda and Genevieve. There are, of course, characters who are more like Olivia's father, caring little about women outside their roles as wives or mothers.
The hypnotism aspect itself is pretty great too, though I don't particularly believe that hypnotism works, it worked in this book. There wasn't a real explanation for how Henri does his work, but again, I don't really think there is an explanation. It's just one of those things that "is". Add in some Dracula love, and this book just has a little bit of everything. I absolutely recommend this book, and it has earned a spot on my Favorites shelf. Gorgeous writing, amazing characters, and a time period setting that will make you appreciate the women that fought for you, The Cure For Dreaming is a thought provoking and thoroughly enjoyable book.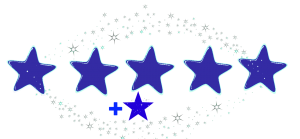 And a sidenote: This book, the actual physical book, is gorgeous. There are some amazing photos from back in the late 1800s and early 1900s which fascinate me, and the book itself is just lovely. I took a lot of pictures, for it pleased me so: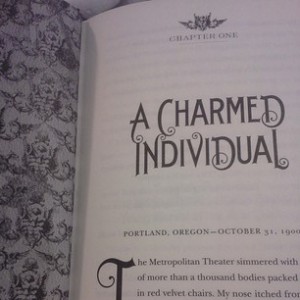 This book had me thinking throughout: What would I have done in 1900, with an unsupportive family and the knowledge that I deserved the same rights as men? I feel like I would have supported Suffragists, but I fear I wouldn't have been as outspoken as I'd like to be. How about you? How do you think you'd have reacted?