I really didn't know what to do with these two books. I love them for different reasons, and in different ways. One I have some really relatively coherent thoughts about (The Steep and Thorny Way), and one I just want to buy copies of the book, give them to all my friends, and sit there while they are forced to read them so I can try to understand the sorcery behind the epicness of this book (The Serpent King). So you see how this is hard.
In fact, I didn't want to post these reviews together, to be honest, because I want to make sure you guys know how much love I have for them both. So like, know that, okay? But I also wanted to post as close to their release dates as I could, and since they happen to be on the same day, which happens to be today so… well you know the drill. (Also, as a totally random side note, these are both $10 on Amazon for a freaking hardcover, and well worth it.)
So… let the flailing begin! 
---
The Steep and Thorny Way by Cat Winters
Published by Amulet Books on March 8th 2016
Pages: 352
Format:ARC
Source:Copy provided by publisher for review


A thrilling reimagining of Shakespeare's Hamlet, The Steep and Thorny Way tells the story of a murder most foul and the mighty power of love and acceptance in a state gone terribly rotten.

1920s Oregon is not a welcoming place for Hanalee Denney, the daughter of a white woman and an African-American man. She has almost no rights by law, and the Ku Klux Klan breeds fear and hatred in even Hanalee's oldest friendships. Plus, her father, Hank Denney, died a year ago, hit by a drunk-driving teenager. Now her father's killer is out of jail and back in town, and he claims that Hanalee's father wasn't killed by the accident at all but, instead, was poisoned by the doctor who looked after him—who happens to be Hanalee's new stepfather.

The only way for Hanalee to get the answers she needs is to ask Hank himself, a "haint" wandering the roads at night.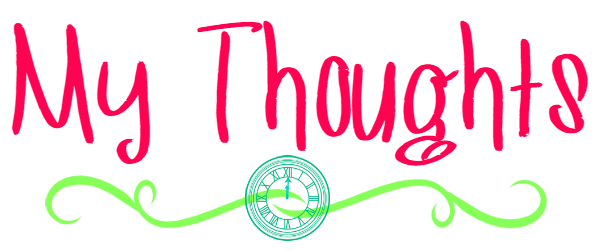 Cat Winters has done it again. She has managed to absolutely blow me away with her heartbreaking and gorgeous portrayal of, quite frankly, a really awful time to be a minority of any kind in the United States. (Well, historically, there hasn't really been a good time, but this is especially unsettling.) To write about this time period and the prejudices that accompany it is a very tricky (and honestly, brave) thing to do. It needs to be out there, but it needs to be done in the most respectful way possible, and I seriously couldn't imagine it being done any better.
Hanalee is a phenomenal character. She lost her African-American father, and was not happy that his supposed killer, Joe, was out of prison. So she threatened him, with a gun. But she is never closed minded, and she's always willing to listen to all sides- and then make an informed decision for herself about who/what to believe. Which is how she ends up forming a bond with Joe, talking to her ghost father, and finding that someone that she used to hold in high regard was now potentially involved with the Ku Klux Klan. She was brave, and yes, maybe even reckless, but she wanted the truth, and wasn't giving up until she had it.
While the issue of Hanalee's African heritage is certainly a hot topic in her Oregon town, there is so much more at play. The townspeople who used to befriend Hanalee have come to dislike her presence.
"'To keep us all safe, we can't afford to associate with a mulatto any longer.'

I sank back against the stone and felt my vertebrae become no stronger than a blade of river grass."
But even more than that, a lot of the people in this town want to ensure that everyone is "the same" as them. That is a thought process that, thankfully, I cannot wrap my head around. But that's the situation here, as the KKK begins to recruit young members, boys that Hanalee has grown up with. And then there's talk of eugenics, which blows even Hanalee's mind.
"My arms went cold. 'What are you even talking about? What body parts are people in prisons removing?'

Joe bit down on his pink bottom lip until the skin turned white. 'Castration.'
This book is powerful. It's not romantic, or flowery. It's real. And the thing about that is, this stuff happened. Every single day to people just like Hanalee's family and Joe, and so many others that I couldn't even begin to count. It's an honest and accurate historical fiction, something no textbook could ever begin to teach. The Steep and Thorny Way shows Hanalee's strength of character and unwillingness to give in to the atrocities around her. It's about friendships that can withstand the tough times, and those that can't. It's about families, and how they can fracture and break, but also repair and regrow.
Bottom Line: This book is going to break your heart. And it's going to give you hope. It will both destroy and restore your faith in humanity. It will do it with flawless writing, phenomenal characters, and a story that will stick with you long after you've closed the book. In a word? Brilliant.
---
The Serpent King by Jeff Zentner
Published by Crown Books for Young Readers on March 8th 2016
Pages: 384
Format:eARC
Source:Copy provided by publisher for review, via Edelweiss


Dill has had to wrestle with vipers his whole life—at home, as the only son of a Pentecostal minister who urges him to handle poisonous rattlesnakes, and at school, where he faces down bullies who target him for his father's extreme faith and very public fall from grace.

He and his fellow outcast friends must try to make it through their senior year of high school without letting the small-town culture destroy their creative spirits and sense of self. Graduation will lead to new beginnings for Lydia, whose edgy fashion blog is her ticket out of their rural Tennessee town. And Travis is content where he is thanks to his obsession with an epic book series and the fangirl turning his reality into real-life fantasy.

Their diverging paths could mean the end of their friendship. But not before Dill confronts his dark legacy to attempt to find a way into the light of a future worth living.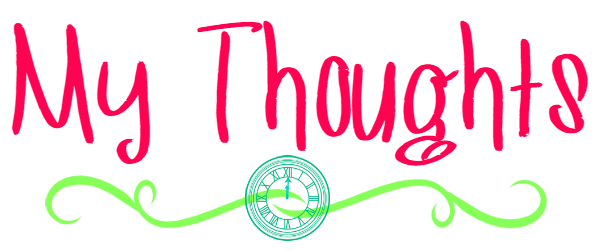 What even is this sorcery? This book might actually be magic. Is that possible? No? Fine, then it is just freaking amazing writing, the best characters ever and… you sure not magic? See, I started reading it, as you do. And I was like "cool, this seems interesting", and then I do not know when it actually happened but I ended up crossing over into "this is the best book ever, and I shall not put it down" territory. And by the end of the book, I had laughed, cried,fallen in absolute love with the characters, and pre-ordered the book from my phone while I read. It really was that good. 
Trying to find words is hard. Because really, I want you to just be on your way and go fall in love with it yourself. I had read positive reviews, but when I tell you that nothing can properly explain my feelings about this book, I mean it. Clearly I do not possess the eloquence that the book does, so how about a GIF? I possess the ability to search for GIFs, if nothing else.
See, this kid is excited, and he also doesn't know how to process his emotions. Just like me!
So okay, a few thoughts on things I loved. Let's do this.
The Characters, I Adore
There are three main characters in the book: Dill, Lydia, and Travis. Let's start with Dill, because he is the main main character. Dill is a dude with a really shitty home life. Dill is lost, he's confused, he doesn't know who to give his loyalties to. He's questioning basically everything he has ever known about his family, his faith, his friends, his life path. He's not charming and witty like Lydia, or endearing like Travis. But he is the one I think people will relate to the most. Who among us hasn't lost our way in some aspect? Dill is just going through a lot of it, and at a really pivotal point in his life. Which is why he needs Lydia and Travis so badly.
You might want to slap Lydia a few times, but it's okay, because she's also freaking fabulous. She is just one of "those people"- you know, the kind who people gravitate toward? She has a presence that is undeniable. She's a blogger too, so there's points right off the bat. She comes from a much better family and home life than both Dill and Travis, but her parents… I am in love with them. Their relationship feels so honest to me, and I loved how caring and involved her parents were. But Lydia won me over with her character growth and her wit and snark, which made me smile.
"Lydia appeared to be pondering. 'Back to the snakes. Do you think that's what Jesus really meant? Maybe he was like 'And theoretically, you could probably pick up the snakes,' and Mark's over there writing and he's like 'You should literally pick up snakes. Cool, Jesus, got it!'. And Jesus is going 'Well, calm down with the snake business. Don't be weird; just be a decent person. It's really more of a metaphor'.  And Mark is writing, 'Definitely pick up actual literal snakes and drink actual real poison like rotten grape juice or other Bible-y poison.'"
I mean, I was cracking up. And yes, there is a religious element, I will get to that. Later. Anyway. So she's super fun, but she hasn't always been/isn't always the best friend to Dill and Travis. She's worried about her online image, and her future in college, and she has a lot of growing to do, changes and decisions to make, about the kind of person she wants to be.
Travis is just… you want to give him the biggest hug and never let go. He's extremely quirky, and has had arguably the hardest home life of them all, and yet he is still so good. His father is abusive, his mother is passive, and his brother is dead. And yet Travis still has a heart of gold, despite it all. He loves books and games, and is so delightfully nerdy, but would do anything for his friends.
There's also an author in the book, one who Travis is obsessed with, and when I tell you, this man is absolute #AuthorGoals. He is hilarious, and down to earth, and I don't want to give anything away, so I will leave you with this, which speaks to me on a spiritual level (from one weird ass Polish name to another):
"My real name is Gary Mark Kozlowski, but who wants to read a fantasy novel by a Polish serial killer, right?"
Goodness, there is so much more to these characters, but alas, we must move on.
The Other Stuff
And here's where I am going to be extra vague. There are a lot of topics discussed in this book- I mentioned before religion, abuse, death, just to name a few– but it's more how the characters handle these things that makes the book so poignant.
I think the big thing most people will be iffy about is the religion. As someone who absolutely loathes religion in books generally, I promise this is not a problem. It's not preachy, and it isn't telling anyone what to believe. It's handled very well, and even though I personally am not religious, I know many people are, which is why it's even more important to have this kind of thing discussed. Dill is absolutely questioning his religious upbringing when his father, a former pastor, commits (and is jailed for) an atrocious crime. And I think that has to be something that tons of young adults go through- the questioning, not necessarily the incarcerated pastor father thing. It's like any other topic in a young person's life that is written about, and it's done very well, with thoughtful discussions by both young people and the older generation.
The story is intense, and there are feelings. So many of them. But it's written in a way that even during the darkest times, there is hope. The characters may not always know it, but there's a feel about this book that is never devoid of hope, even when I didn't think my own heart could even handle it.
Bottom Line: I simply can't praise it enough to do it justice. This book blew me away. Completely consumed, all in, The Serpent King stole my heart. 


*Quotes taken from uncorrected proof, subject to change.
Who plans on reading these? (Everyone, kindly raise your hands.) Have you read either of them? What's the last amazing book you've read?