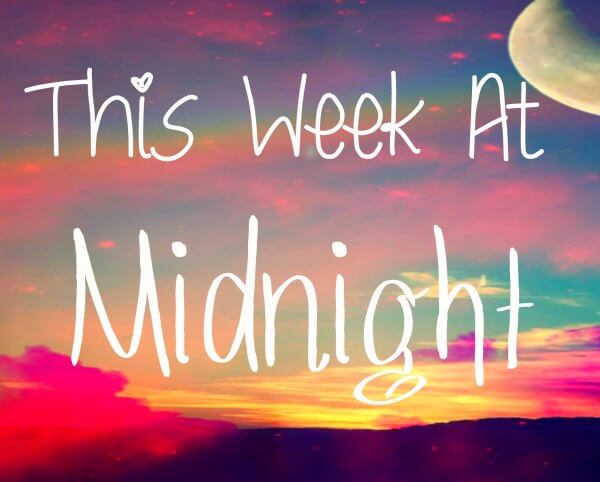 Stacking the Shelves is a weekly meme hosted by Tynga's Reviews. It gives us a chance to share with readers what we bought, borrowed, swapped, won or got for review each week. I also decided that since I do a weekly recap, it really is just good sense to link up with The Sunday Post, hosted by Caffeinated Book Reviewer, because that is such a fun link up as well!
The Books 
 
The Vampire Combat Field Guide coloring book and crayons,  huge thanks to Penguin (this is seriously so fun!)
Disruption by Jessica Shirvington (finally, it is mine!!!)
The Boy Most Likely To by Huntley Fitzpatrick via Netgalley thanks to Penguin Teen!
And one last gift from my amazing, fabulous, best-ever #OTSPSecretSister, Nicole @ Nicole's Novel Reads
---
Weekly Shenanigans
I read three books! It was seriously about to only be two again, but I may have stayed up extra late to finish Scarlet so I wasn't a fail again.
This week was… okay. Some were good, some were… not as much. But thanks for making me read Scarlet, it was fun (and, better than Cinder, IMO).
On the Blog:
Giveaways:
#ShatteringStigmas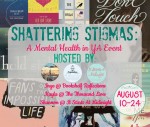 Fun in the Blogosphere:
Random Musings:
Certainly there will be things coming up. I don't know what they are, but I bet they'll be book related! I finally got my tickets for Nori's event, which sounds so, so epic! There are going to be a ton of bloggers AND authors, and if you live anywhere near NJ, I suggest you join us!
I also really want to see Paper Towns! Has anyone seen it? Is it good?
And of course, this recap would not be complete without the single most exciting piece of news, the new Mockingjay Part 2 trailer!! For your viewing pleasure:
And… that's about it for me this week! Tell me something fun, I could use a fun story 🙂