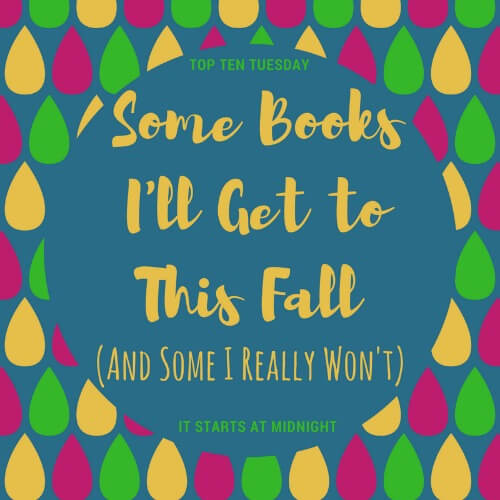 Top Ten Tuesday is a feature hosted by The Broke and the Bookish. This week's theme is: Top Ten Books On My Fall TBR List
So. Fun fact: I made a copy of my Spring TBR TTT and then…. well, you know what happened. I changed it to meet my needs, as you do. I just swapped out "spring" with "fall" in the graphic and title.  This is the actual height of laziness. I'm okay with it.
I wasn't going to do this week's TTT, honestly. Because well, I don't generally stick to a TBR, and when I do, it's only because they're review books. But then something pretty crazy happened: I read almost all my review books. And the ones that I do have aren't out until like, March! This leads me to a unique (for me) situation in which I actually get to… choose some of the books I read this season? (Read: Be indecisive and make my friends tell me what to read. This is where you all come in too, because you'll tell me what to read in the comments, yes? Thanks!) 
The Frontlist
The worst part? This doesn't even include all the crap I pre-ordered. Oops?
---
The Backlist
(Best to not ask how long I have had these for 🙈) 
At the time of picking these, they're the ones I want to read most urgently. This could very easily change, oops?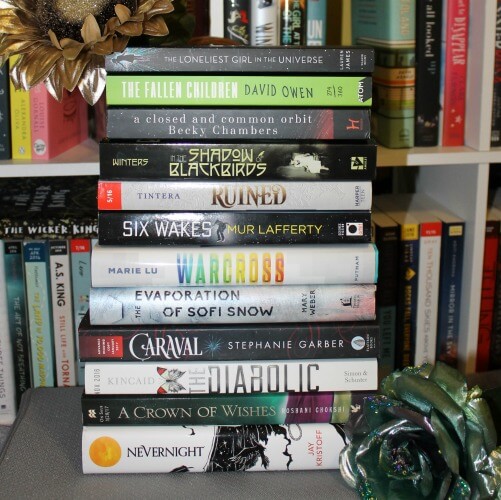 So. I don't promise to actually read any of these. I am sure I'll read some of them, because they're ones I am dying to read. But you never know. How are you at sticking to TBRs if you don't "have to" read certain books?