I love when a sequel is just as fabulous (or in some cases, even more fabulous) than the first book. It's a rare thing, but I have been lucky to have read two really great sequels that did just that!
So I am going to review them both today! I am going to try very hard to keep these spoiler-free for the whole series, because I know when I am looking at sequel reviews, I just like to know the basics of what worked, and basically if the series will end up being worth my time (short answer to both series, for me, is a yes of course). 
So, without further ado, The Rule of Mirrors and Banished!!
---
The Rule of Mirrors (The Vault of Dreamers #2) by Caragh M. O'Brien
My Review of The Vault of Dreamers
The Rule of Mirrors
by Caragh M. O'Brien
Series: The Vault of Dreamers #2
Published by Roaring Brook Press
on February 16th 2016
Pages: 432
Format:ARC

The fast-paced, psychologically thrilling sequel to The Vault of Dreamers follows Rosie after her consciousness has been split in two.

The entire country was watching when Rosie Sinclair was expelled from Forge, the prestigious arts school that doubles as a reality TV show. But few know how Dean Berg was mining students' dreams in laboratories deep below the school. And no one, least of all the Dean himself, knows that when Rosie's dreams were seeded into the mind of another patient, Rosie's consciousness woke up in that body--a girl far from Forge, a girl with a completely different life from Rosie, a girl who is pregnant.

Told from alternating points of view between Rosie as she makes sense of her new identity and the shattered subconscious that still exists in her old body, this sequel to The Vault of Dreamers will keep readers on the edge of their seats and leave them hungry for more.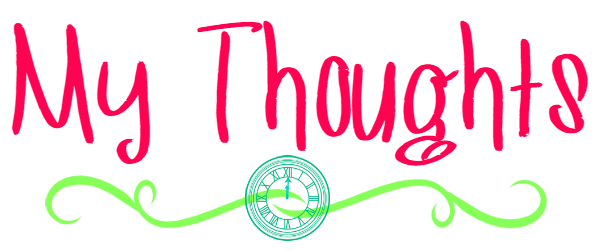 I really liked A Vault of Dreamers, and it ended on kind of a huge cliffhanger (and by "kind of", I mean freaking definitely) so I was pretty interested to see where the next book would go. The ending was a game changer, so it was either going to get epically amazing, or… not.
You probably guessed by now that I liked the direction the plot took. The first book had almost a straight up contemporary feel to it (well, not exactly contemporary, since it's set about 50 years in the future, but other than that, contemporary), while the last 10-20% of the book veered into a more science fiction/dystopian direction. While the first book separated the genres, The Rule of Mirrors blended them seamlessly in a way that made the book very easy to read and keep up with. Without giving anything away, this book could have been messy, but it wasn't at all.
I felt like we got to know the characters on a much deeper level this time around, especially the side characters. There are new characters introduced who added a lot to the story, both in terms of characterisation and plot. I basically flew through reading this book, didn't want to put it down, and cannot wait to see how the story ends.
There's one thing I must mention, and it's really the only reason for my half star deduction: Even though it's supposed to be about 51 years in the future, not much feels different. I mean, they're using laptops and cell phones, and driving gasoline running cars that they still have to stop and fuel up, stuff like that. And if you think about fifty years ago, things looked a lot different, so I kind of assume they will fifty years from now too?
But aside from that one minor complaint, I was hooked on this book. The pace was great, I was invested in the characters and the story, and I need book three!
Bottom Line: This is how you do a second book in a trilogy justice. It wasn't filler, it was full on content, and great content at that. Not only did it clear up the stuff left hanging at the end of the last book (in a very coherent way), but it brought forth a lot of new, thought provoking questions that I think readers will really enjoy pondering.

---
Banished (Forbidden #2) by Kimberley Griffiths Little
Banished
by Kimberley Griffiths Little
Series: Forbidden #2
Published by HarperCollins
on February 2nd 2016
Pages: 416
Format:ARC
Source:Copy provided by publisher for review

She thought she'd lost everything . . .

After spending months traveling the harsh, unforgiving Mesopotamian desert, Jayden reunites with a broken, injured Kadesh. Although everyone was convinced the violent and unpredictable Horeb, Jayden's betrothed, killed the handsome prince, Jayden knew in her heart that her love was alive and safe. But their reunion is short-lived, as they learn Horeb is on their trail and determined to take back the girl he has claimed. Soon, the two star-crossed lovers are on the run toward Sariba, Kadesh's homeland, where, as heir to the Kingdom, he plans to make Jayden his princess.

But the trek to Sariba is fraught with heartache and danger. After narrowly escaping being stoned to death for a crime she didn't commit, and learning that her sister has disappeared, Jayden's only solace is her love for Kadesh. But even he is keeping secrets from her . . . secrets that will change everything.

This gorgeous and enchanting sequel to Forbidden, is full of love, danger, and heated passion that will leave readers breathless.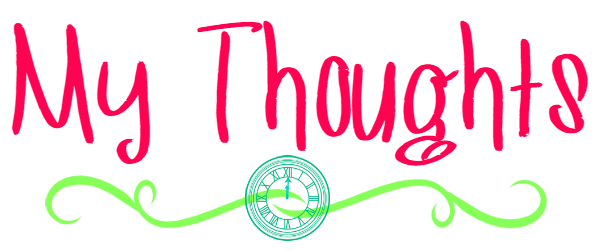 Ahhhh I am so happy to be back in the Mesopotamian desert with Jayden and company! I loved Forbidden so, so much, and this sequel was a must-read for me- probably one of my most anticipated books of the year. And it was definitely worth the wait. While I didn't love it quite as much as Forbidden, it was still a very solid sequel, and I am very excited for the final installment!
The Good:
Jayden is amazing as always. In Forbidden, Jayden was a great main character. In Banished, she is freaking amazing. She's tough, but she's classy. She's willing to stand up for herself and those she loves, but is always mindful of the impact of her actions. An she had to go through so, so much already in her short life, and the desert definitely doesn't plan on letting up on her anytime soon.
Strong family ties are beautiful. Jayden will do about anything to keep her family close/find family that isn't currently together. She values them so, so much and it is refreshing to read. It isn't about obligation, Jayden simply loves them for who they are. While we're talking about family, Jayden's grandmother is just… I love her, okay? It's no wonder that Jayden is the strong and kind woman she is, because her grandma is that woman too. Their relationship is exquisite, and it reminded me of my relationship with my own beloved grandmother, which gave me even more of a connection. The fact that these women are so strong in such a patriarchal society speaks volumes. But the author handles it appropriately- it's very clear that sadly Jayden and her grandmother are not the norm here, no because other women aren't strong, but because it's extraordinarily hard for them to have a chance to show their strength.
Speaking of, the setting is on point. My goodness, the desert seems like hell on earth. I suppose it was, for the most part, at least outside the cities. And really, inside some of the cities too. One of my favorite things about Forbidden was that I could really sense the setting, could picture it vividly, and that is the same in Banished. The desert is harsh and unforgiving, much like a lot of the people Jayden encounters. But there are pockets of good- again, both in the desert and the people- which is probably quite accurate as well.
I ship the romance. In the interest of staying spoiler free, let's just say that I shipped it when I read Forbidden, and I still do now- maybe even more so.
The Not As Good:
None of it was bad so I am saying "not as good", okay? Great. So my only qualm with this particular book was that I did feel like I saw some of the bigger plot points coming, and I found it to be more predictable than its predecessor.
Bottom Line: Lots of love for this series. If you haven't started it, you probably should, and if you've read Forbidden and loved it like I did, you'll want to get your hands on Banished. And then wait impatiently for book three in this unique and cruel world with the unexpectedly loveliest of protagonists.

It makes me feel all warm and fuzzy inside when I get a good sequel for a beloved book!

What is the last sequel you've read that left you thoroughly pleased?