Goodreads

Amazon

ebook, 432 pages

Expected publication: September 16th 2014 by Roaring Brook Press

Series: The Vault of Dreamers #1

Source: Netgalley, for review from Macmillan Children's Publishing Group
From Goodreads:
From the author of the Birthmarked trilogy comes a fast-paced, psychologically thrilling novel about what happens when your dreams are not your own. The Forge School is the most prestigious arts school in the country. The secret to its success: every moment of the students' lives is televised as part of the insanely popular Forge Show, and the students' schedule includes twelve hours of induced sleep meant to enhance creativity. But when first year student Rosie Sinclair skips her sleeping pill, she discovers there is something off about Forge. In fact, she suspects that there are sinister things going on deep below the reaches of the cameras in the school. What's worse is, she starts to notice that the edges of her consciousness do not feel quite right. And soon, she unearths the ghastly secret that the Forge School is hiding—and what it truly means to dream there.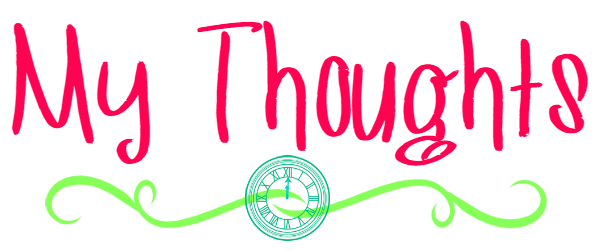 This book was one of those that I simply could not put down. It kept me up well into the night, long past when I should have gone to sleep. I was completely immersed in it, from beginning to end. Since I was reading an ebook, I was absolutely floored when I realized it was over 400 pages, because it simply did not feel long in the least. It sped by, in a good way.
The setting of the book is The Forge School, which is both an elite art school and a reality show that allows viewers to decide who stays to continue their education and who gets sent packing. The students are filmed 12 hours a day, and the other 12 are designated for sleep. Is it creepy that this seems completely plausible to me? It did. It sounded like something that I could seriously imagine happening in the not-so-distant future. As if high school wasn't stressful enough, the students/contestants have "blip scores" that will ultimately decide who stays and who goes. The students are constantly obsessing over the scores, since attending this school is a seemingly amazing opportunity. Of course, rarely are things what they seem.
The main character, Rosie, is quite likable, though I would have liked to delve a little deeper into her personality. She comes from a very rough upbringing in Arizona, and for her to be at the Forge School is an opportunity that she doesn't want to squander. But Rosie is also very curious by nature, and willing to take risks, which of course lead to her making some startling discoveries about the school and its leaders.
Rosie was a bit of a loner when we first meet her, but she ends up making some friends and even finding a bit of a romantic interest in Linus, who is on the kitchen staff at the school. Her new group of friends aren't particularly fleshed out, which is fine (I think it would have added more confusion to the story), but one group member, Burnham, has more of a storyline than the others and is quite likable. Rosie's family is shown through some phone conversations, and of course some of Rosie's own thoughts about them. While we don't know a ton about them, we do get an idea via their limited communication of what Rosie dealt with growing up.
The plot gets exciting and creepy as Rosie starts to skip her sleeping pill and try to figure out what is going on at the school. I won't get into it because obviously I don't want to spoil things, but I didn't know where the plot was headed at times (which was a huge bonus for me, and kept me wanting to keep reading).
The only thing for me that was missing was more character/world development. There were times that I felt like I needed to know much more about Rosie than I did so that I could connect better to her. I also wish I knew a bit more about the world around Rosie, the world that is fine with watching teens at school and voting on their fates, a world that allows some pretty intense stuff to take place without accountability. Perhaps it would have seemed more believable if we'd had more information.
At the end, things get really crazy. The book's ending is very fast paced, and ends in a huge cliffhanger, one that left me reeling. When I read this book, I had assumed erroneously that it was a standalone, and I was mad. Like really, really mad. But after looking into it, on Caragh O'Brien's website, she confirms that it is a trilogy, and I felt much better about the whole thing.
I definitely will be reading the next book, as I cannot wait to find out what is going on and how things will play out for Rosie, Linus, Burnham, and The Forge School in general.