So, Rebel of the Sands looks like an amazing book, yes? Yes. I mean, the cover alone screams brilliance, but then you read the synopsis, see all the incredible five-star reviews… and basically, I cannot wait to read it. (Luckily, it is only about two books away on my TBR!!)
In the book, "Amani finds herself becoming a myth in the making, legendary for her sharpshooting skills, more gunpowder than girl." And we lovely bloggers are known for things too, right? I mean, not sharpshooting, at least for me personally. Or anything that requires any amount of hand-eye coordination. But I digress. While we wait for Rebel of the Sands to learn all about Amani's reputation, the lovely folks at Penguin would like to know about our reputations.
But since I can't follow rules, I am going to do a countdown of them! Because as I am certain that Amani is a well rounded character, I have more things to share! (And frankly, I feel like you are getting sick of the one thing that you know is number one on this list.) Annnnnnd. Rebel of the Sands comes out on March 8. So EIGHT things is the perfect number! 
So, some things you may know about me? Shannon is…. 
8. Bad at Normal
Starting this one off with the obvious. I do this a lot. Like that time it was a Top Ten Tuesday and I had 73 books? Yeah. I'm not really a rule breaker by nature but maybe this is a sign I want to be? And I can be incredibly random. I mean, I have photoshopped myself and iced coffees places. I once turned Val into a centaur.  Very little of what I do makes sense, basically. And I am not at all sorry.
7. Aggressively Pro-Swimming
You won't all know this, because unless you have discussed swimming competitively, I'd really have no reason to google stalk chat about this with you. But if you have swum, hit me up in the comments, we will discuss event specialties. I don't google your times until you've spent the night at my house ::cough:: Val ::cough::
But swimming was once everything to me, so uh, let's chat about it!
6. A Leaver of Novella Comments
I don't even mean to do this but I like what you guys have to say! So sometimes, I will hit "post comment" and realize that I have posted a longer comment than the post itself. Take this as a compliment, because it means I had so many things to relate to in your post! Incidentally, this is likely why I never get anything done. 
5. Spawn and Prisoner of Two Small Humans
You may recall some cute Christmas pictures, Halloween pictures, and what have you of two small humans. They look innocent, but don't let them fool you. They hold me captive, all day, every day. Some days they don't even let me eat or shower. But they get away with it, because those faces.
4.  A Last Minute Scheduler
See, part of this is the aforementioned small humans and their confiscation of my time, but if you've been around for awhile, you know that quite literally, It Starts at Midnight. Because I am pushing my luck every single day. There's also the social media effect. It's when you want to finish a post, but there's Twitter, so shiny, and all your friends are there and it's hard, okay? 
3. Unable to DNF
No one knows why. I can't physically stop, basically. I think it stems from when I first picked reading back up again and almost DNFed things all the time (well- more like, I read the first few chapters on Amazon, and didn't want to continue) and then ended up loving the book. Now I think I may just be insanely competitive with myself? Or a masochist? I have no idea, but I finished Seeker, so there you have it.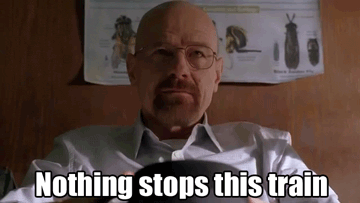 2. Anxious About ALL the Things
The irony that maybe if I scheduled stuff, I'd be less stressed has not escaped me. Time, my friends. Until I find some, you will inevitably find me panicking over not responding to comments in time,  not having things scheduled, worrying that I am messing everything up in general and that my blog is the messiest mess in all the land. 

1. Hunger Games Obsessed
Ah, you knew this one was coming, didn't you? And that it was going to be number one, because of course it is. I feel like if you've been here twice, you know that there's some serious fangirling happening. I am not even ashamed. 
---
Thanks to Penguin, FIVE lucky winners will each receive an amazing prize pack which includes a finished copy of Rebel of the Sands, a Penguin Teen Tote, and an Hourglass. (Sorry my international loves, this one is US Only.)
Make sure you read all the rules and such, since this is Penguin's giveaway 🙂
You can find out more and/or pre-order here: 
Now, I must ask: What do you think I am known for? And also, what do you think you are known for?