Welcome to September's Monthly Minutes at Midnight!
 Here's the deal: I'll share the books I've obtained, posts of interest from others, giveaways I have happening, and just general random shenanigans. You know I love a shenanigan.  Also, covers all link to Goodreads and/or reviews, because I am awesome. I link up with the Wrap-Up-Round-Up, because of course I do. 
The Books
For Review/From Publishers:
None this month!! 
eARCs:
Huge thanks to the publishers, so many most-anticipated books here!  (Also, someone may have gone overboard?)
Purchased:
Mad, Bad, and Dangerous to Know ♦ The Reckless Afterlife of Harriet Stoker ♦ The Canyon's Edge ♦ None Shall Sleep ♦ Majesty ♦ Skyhunter ♦ After the Silence
Whoopsie. Look, I had only bought like, 3 books all year before this so…. ?‍♀️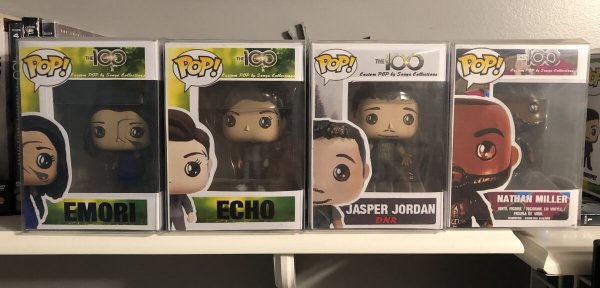 Click to visit the shop where I get these! They are beyond fabulous, yes?
Won/Gifted/Traded: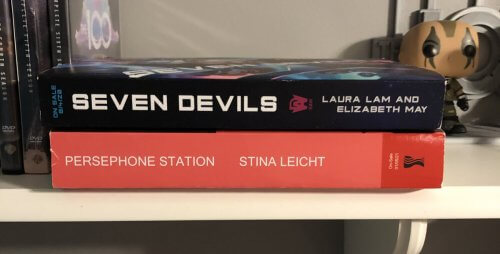 Thanks to the publishers for Seven Devils and Persephone Station!
---
Shenanigans Since Last Time:
I read 16 books this month. Not bad, not bad at all!
Pretty solid bunch here! And do you actually see me over here reading books I own for funsies, not reviews!? I read five full books just because I wanted to, wheee! 
Giveaways: Click Here, or on Sidebar
---
Blogosphere Bulletin
Some of the loveliest/most entertaining/super helpful/just plain interesting posts I found this month!
---
Fancy & New Since Last I Saw You!
I love looking at pretty covers! So here are some new ones that I have fallen in love with since our last update!
Pretty covers are pretty, and this month blessed our eyes!
---
Things we need to talk about at this juncture:
The 100 finale is today.

I am not okay, will never be okay. Though I think everyone who has been on Twitter and such has seen that this has been one hell of a month for fans of The 100. And you know, fans of love and happiness in general. Send good thoughts for a salvageable finale, please! 
I have to go back to work this month, and the kids to school, just as COVID rages on.

Why are we like this? By "we", I mean America, most of the rest of you are doing fine, sweeties. We're over here thinking it's cool to let people die because Susan wants to make sure she can get her haircut or whatever. Can I move? (I am bitter, it's fine.) 

Please help a girl Shatter some Stigmas! Your contributions would mean the world to me, and also, would help me from having to cold-ask random internet people. That is scary!

American friends, please make sure you are registered to vote! 

Most states' deadlines are this month, so double and triple check! And then make your plans to vote (for Biden/Harris, obviously, and your local Dems too) on November 3rd!
I wish you all a healthy and happy October!!