These are all books that are, absurdly enough, fantasy sequels that come out on June 5, 2018. Why? I have no idea, I'm not in charge, but here we are. And these are going to be shorter, because sequels and spoilers, cool?
Whisper of the Tide by Sarah Tolcser
Eden Conquered by Joelle Charbonneau
City of Bastards by Andrew Shvarts

---
Whisper of the Tide by Sarah Tolcser
Series: Song of the Current #2
Published by Bloomsbury YA on June 5, 2018
Pages: 416
Format:ARC
Source:Copy provided by publisher for review


The second in the immersive series set along the waterways of a fantasy world, perfect for fans of Sabaa Tahir.

Caro has settled into a routine: Wake, eat breakfast, try to figure out who is going attempt to assassinate Markos today. The currents aren't exactly calm. Markos is in constant danger, and his claim to the Akhaian throne is largely unsupported. Without military strength he doesn't have a chance. Relief appears on the horizon when a powerful Archon wants to side with Markos in his fight for the throne. But in exchange for an army, Markos must marry the Archon's daughter. They must decide which is more important: their love for each other or the fate of Akhaia. And Caro will have to decide if her destiny is to sail with the tide, or chart her own course.

With shipwrecks, lost treasure, old and new enemies, dark magic, and devastating romance, Sarah Tolcser weaves another epic story about chasing fate.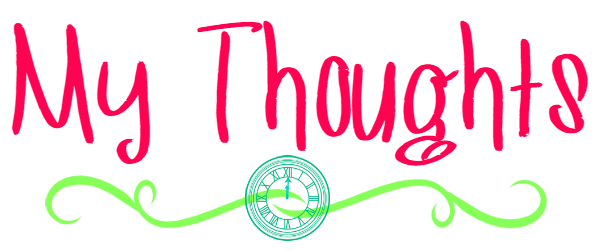 Honestly, I was a little hesitant to start this one. I liked, but didn't love the first book. But I must say, I was pleasantly surprised by how easy it was to get into this sequel! The elements that I enjoyed from the last book were still in play: Caro being full of awesomeness, her banter with Markos, and the atmospheric world building. There's a ton of at-sea adventure in this book, and Caro sailing feels so, so right.
But there was definitely more at stake in this book. It seemed much less "safe" than the first, which was actually my biggest gripe with Song of the Current. So for this to seem a bit more urgent, more dangerous, made it a much better read for me. In fact, I was pulled in almost immediately by the direness of it all. The plot never lagged for me, and I was engaged the whole time.
There's also some new/better-fleshed-out side characters in the mix that made the book all the more enjoyable. One of my favorite aspects of this book is Caro's relationship with a villain of sorts- to say anymore would be spoilery, but it was fabulous. The banter and snark that we've grown to love comes out in full force. The only thing I wasn't totally thrilled with was a bit of predictability and a little bit of "lack of communication" trope from our romantic duo.
The ending, if it is the ending of the series (I have no idea, but it seems to be only the two books for now?) is definitely satisfying. So if it remains a duology, I think readers will be quite pleased with the direction this book takes.
Bottom Line: Definitely stronger than the first, I highly enjoyed this sequel set in a watery world of political chaos.
---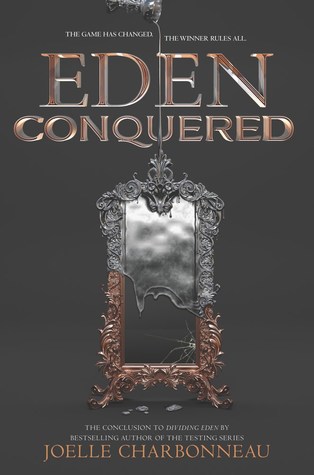 Eden Conquered by Joelle Charbonneau
Series: Dividing Eden #2
Published by HarperTeen on June 5, 2018
Pages: 320
Format:eARC
Source:Copy provided by publisher for review, via Edelweiss


The electrifying conclusion to the Dividing Eden series by the New York Times bestselling author of the Testing trilogy, Joelle Charbonneau.

The Trials of Virtuous Succession have ended. Prince Andreus is king—and Princess Carys is dead.

But even as he's haunted by what he did to win the throne, Andreus discovers that his dream of ruling only brings new problems. The people love his twin even more in death than they did when she was alive. The Elders treat him as a figurehead.

And worst of all, the winds of Eden are faltering.

But despite what everyone believes, Carys is alive. Exiled to the wilderness, Carys struggles to control the powers that have broken free inside her. And as she grows stronger, so does her conviction that she must return to the Palace of Winds, face her twin and root out the treachery that began long before the first Trials started.

The Kingdom of Eden is growing darker with each passing day. Brother and sister, former foes, must decide whether some betrayals cut too deep to be forgiven—and whether one will wear the crown or both will lose everything.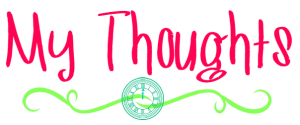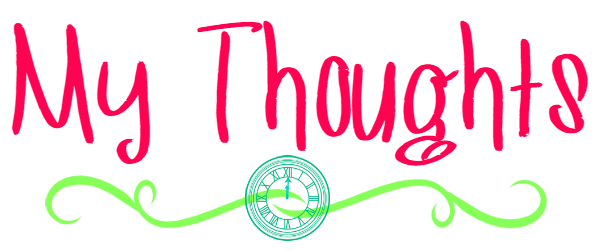 I was super excited about this sequel, as I found myself a fan of Dividing Eden last year. This one fell a bit short for me, but I was still glad I read it. Let's break it down, shall we?
What I Liked:
Carys is awesome, and I kind of wanted to read all the chapters from her POV. Andreus just irked me- and I am well aware that he was supposed to- and Carys and her adventures and her friends were definitely exciting to read about.
There were definitely twists I didn't see coming. I liked that there was still so many things to discover about the characters, about the royal families, and even about Carys and Andreus's personalities.
I liked when Carys & Company were on the run. Not even sure why, but fleeing and hiding just appeals to me, and I liked that she had to basically play dead.
What I Didn't:
Andreus, why you so boring, my dude? Seriously, this guy wonders why he's only got a few loyal subjects, and I may have a few ideas. You tried to off your sister and you're about as exciting as paint drying, so… But he did get one of my favorite characters on his side, so I guess there's that.
Speaking of Andreus, I could not keep all the random "Elders" straight in his POV chapters. And normally I'd just ignore them, but they were important to the outcome of the story. But once you've met one random, undeveloped old guy, you've met them all… or something?
The romance did not work for me. I think in book one, I saw the romance going a certain way. In book two, it went in another, and the character it focused on, well, I didn't really feel anything for him. Basically, I felt the love interest was too underdeveloped for me to much care about him.
The pacing was kind of inconsistent. It started off on the slower end, but by the end twenty different things were happening and I was kind of confused.
Bottom Line: While I am glad to have some conclusion to the series, it just wasn't as strong as the first book in plot or character development.
---
City of Bastards by Andrew Shvarts
Series: Royal Bastards #2
Published by Disney-Hyperion on June 5, 2018
Pages: 384
Format:eARC
Source:Copy provided by publisher for review, via Netgalley


Tilla, bastard of House Kent, has it made. Safe from her murderous father in the dazzling capital of Lightspire, she lives a life of luxury under the protection of the Volaris King, alongside her boyfriend Zell and best friend, Princess Lyriana.

So why isn't she happy? Maybe it's the whispers and stares that follow her wherever she goes, as the daughter of the traitor waging war against Lightspire. Or maybe it's the memories of her beloved brother, Jax, who lies cold in his grave even as she tries to settle into a life in the city's prestigious University.

Then, Tilla stumbles upon the body of a classmate, a friend. The authorities are quick to rule it a suicide and sweep it under the rug, but when Tilla herself is attacked by a mysterious man with terrifying powers, she's convinced of a conspiracy. Her friends beg her to stay silent; what she's suggesting is impossible... and treasonous.

But Tilla can't, won't, let it go. And the deeper she digs, the more questions she uncovers. How is the West beating the supposedly invincible Lightspire Mages in battle? Is it connected to the shadowy cult wreaking havoc in Lightspire? Nothing is as it seems in the glorious capital, and Tilla's presence might just be the spark that sets the Kingdom aflame.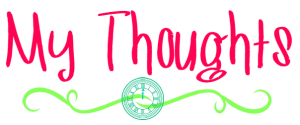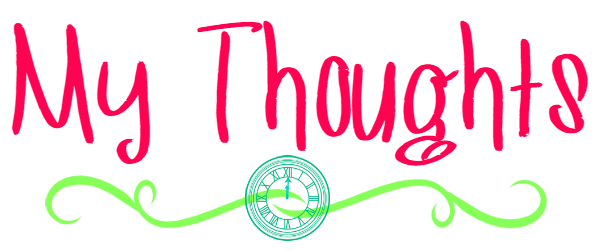 Gosh, I love how funny this series is! Tilla made me chuckle while reading, just as much as she did in Royal Bastards. And while this one didn't *quite* match the intensity of book one, it was still a solid sequel that leaves me excited for the third book!
What I Liked:
Banter and humor on point. Oh, I love this in any book, but it's especially fun in this series. The author does a great job of mixing the humor with the more serious moments, and I quite enjoy it. It's a tough balance to get right, but he's managed in both books.
The characters are so relatable. I loved that they all had their own blindspots and flaws, as well as their own strengths. They're so well fleshed out that it's quite easy to see why they make such a good team. And there are definitely a lot of morally grey decisions that the characters make, and I am always on board with those.
Some of the romantic stuff seemed deliciously juicy. And I mean this in a very good way- it's the good kind of drama. I'll say no more for the sake of spoilers, but I actually kind of liken the series in general to a royal Jane the Virgin sometimes, in that sure it can be a little zany, but there's a lot of heart to this series.
There are some wonderfully lovely friendships that develop during the course of the book. Some have progressed from where they started, some were new, but I loved that there was a focus on friendships. Sure, romance is a part of the book, but not the biggest part.
The plot had some very good twists. Some things I did not see coming and was quite shocked at, yay! And, they set up the final book very well.
What I Didn't:
There were a few slow points where I did kind of want things to move along a bit. Not terribly so, but enough that it merits mentioning.
Since the characters were more or less in one general area, I felt like there were fewer questions answered in terms of world-building, and I'd found the world so fascinating in book one that I'd love more answers!
Bottom Line: Overall a very solid sequel with intensely likable- and realistic- characters. Humor mixes with high stakes in the best way possible to leave the reader excited for more!
Have you started any of these series? What is a sequel that really blew your mind?