The Forever Ship
by Francesca Haig
Series: The Fire Sermon #3
Published by Gallery Books
on December 5th 2017
Pages: 400

Book Three in the critically acclaimed The Fire Sermon trilogy—The Hunger Games meets Cormac McCarthy's The Road in this richly imagined post-apocalyptic series by award-winning poet Francesca Haig.

"Haig's prose is gorgeous and engaging, particularly when she describes the desolate landscape, now peppered with ruins from the Before. Fans of dystopias will appreciate this adventure-filled yet character-focused tale that offers hope and explores (in a refreshingly nuanced way) the moral complexities involved in defeating an oppressive and backward government structure"

--Booklist, starred review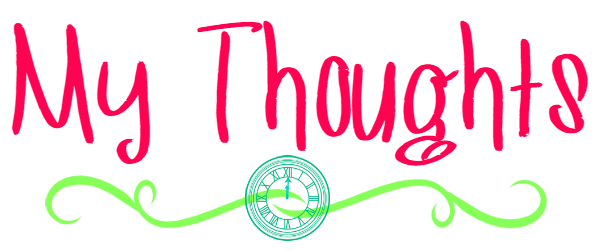 Oh look, I'm back with mixed feelings! I liked the first two books of this series, The Fire Sermon and The Map of Bones. I mean, it wasn't exactly my favorite series of all time, but it was solid. And I was looking forward to this conclusion! In many ways, it was satisfying, but in a few key ways it did let me down a bit. As always, let's start with the good stuff! Oh, and I will try to keep this spoiler-free for the whole series, too!
The Good:
The world is incredibly bleak and dire, and I love it. Throughout the series, this world is portrayed as a real downer. Everything is a mess, and somehow everyone is worse. It's post-apocalyptic so you know it's not exactly going to be sunshine and flowers, but it's just a real disaster. The author also does a great job of making the atmosphere feel very desperate.
While the main premise of everyone being born with a twin does require a bit of suspension of disbelief, the author built the world well, and it makes for a very compelling storyline. In so many cases, characters' biggest enemies are also their womb-mates. In addition, when one twin dies, the other does too, which complicates things even further. Basically, the relationships make the stakes even higher- in the midst of an already very high stakes world.
There is a lot of gray morality in the characters' lives. There are so many awful decisions to be made. They basically run the gamut of bad to worse, and there is basically never a "right" or "good" choice. It's all trying to figure out what is the least of the evils.
There are just enough small glimmers of hope scattered throughout the series that it makes it bearable. 
Most of the characters were great, especially the main character. Cass goes through so much in the course of the series, she changes in so many ways, while still holding strong to her core values. The groups of people she meets along the way are equally as multifaceted, and add quite a bit to the story.
The Not as Good:
The book (and the series) did move a bit slowly at times. This is probably the biggest gripe for me overall in the series, there were times that things felt a little draggy. But, then the action would pick up and things would be okay again. Pacing was a bit off throughout for me.
I was kind of overwhelmed with more minor characters at times. As the series progresses, a lot of people are added to the mix, and especially between books two and three, I had a hard time remembering everyone (or remembering who was important enough to need to be remembered).
Okay, the main reason I am giving this book a lower rating than the other two? I hated the ending. Hated, loathed, entirely raged against. I honestly think this is going to be the kind that people either love or hate- I hated it. I'm going to put this in spoiler tags, though I won't actually spoil it- I just know some people like to be completely in the dark about endings, and some people want to know. So for the want-to-knows: View Spoiler »I felt like the way things ended kind of negated a lot of the development that some of the characters, including Cass (especially Cass, tbh) had gone through. « Hide Spoiler
Bottom Line: A solid series, which I think would have stayed in the 3.5-4.0 star range had I detested the ending a little less. Definitely bleak, so if you're looking for a darker book with a good cast of characters, this series could be for you! But beware of occasional slowness if you're not a fan.
Thanks so the lovely and generous folks at Gallery Books have offered a giveaway for a copy of The Forever Ship! The giveaway is US Only (sorry!) and will end at 11:59pm on December 22, 2017.
Do you enjoy darker books? What is a great dark book/ series you've read?