These are May Books! Aaaaand they happen to all be from Netgalley, because sometimes life is funny like that. 
Gena/Finn by Hannah Moskowitz & Kat Helgeson
Alice and the Fly by James Rice
Map of Bones by Francesca Haig
Darkest Corners by Kara Thomas
---
Gena/Finn by Hannah Moskowitz, Kat Helgeson
Published by Chronicle Books on May 17th 2016
Pages: 345
Format:eARC
Source:Copy provided by publisher for review, via Netgalley


The story follows the unlikely friendship of two young women forged via fan fiction and message boards, and is told entirely in texts, chats, and blog posts.

Gena (short for Genevieve) and Finn (short for Stephanie) have little in common. Book-smart Gena is preparing to leave her posh boarding school for college; down-to-earth Finn is a twenty-something struggling to make ends meet in the big city. Gena's romantic life is a series of reluctant one-night-stands; Finn is making a go of it with long-term boyfriend Charlie. But they share a passion for Up Below, a buddy cop TV show with a cult fan following. Gena is a darling of the fangirl scene, keeping a popular blog and writing fan fiction. Finn's online life is a secret, even from Charlie. The pair spark an unlikely online friendship that deepens quickly (so quickly it scares them both), and as their individual "real" lives begin to fall apart, they increasingly seek shelter online, and with each other.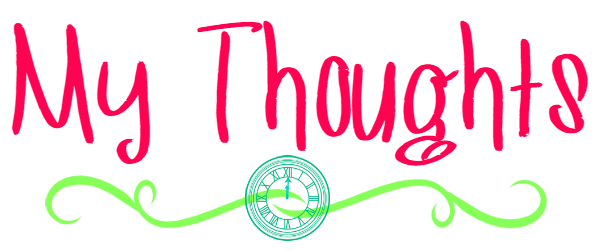 My fangirl heart could not get enough of this book. I was so invested, because I could relate to so many of the things that Gena and Finn talked about and went through. Fandoms, balancing real life with an internet-based hobby that takes up tons of time, befriending other fabulous people who love the same stuff you do- it was not only fun to read about, it was a scarily accurate portrayal! I feel like it's some combination of my actual blogging life mixed with all the Tumblr blogs for The 100. And those are my favorite things!
So I liked Gena and Finn as characters quite a bit. The whole story was told via emails, texts, blog posts, even journal entries, and I loved it. Sometimes it is hard for me to connect to characters in this type of book, but not so in this case. I felt a definite connection to them both, but especially Finn. I found that I related to her on a lot of levels, and both characters really felt authentic. I also enjoyed the dynamics of Gena and Finn's relationship, both online and then when they meet in person. The story flowed well, and since I definitely enjoyed the whole online friends/convention aspect of it, I was hooked on the plot.
So, what went wrong? The ending. Yeah, the thing I cannot talk about. Well, I can a little I guess, right? So I just felt like it didn't fit with the story, nor was it realistic. I felt like it basically negated the point of the book, and frankly I felt let down by it for a lot of reasons.
Bottom Line: If I was reviewing the first ninety percent of this book, it would be 5 stars for awesome characters and a plot that any fanperson would appreciate. But I can't ignore the last ten percent, and the disappointment it left me with.
---
Alice and the Fly by James Rice
Published by Quercus on May 3rd 2016
Pages: 304
Format:eARC
Source:Copy provided by publisher for review, via Netgalley


Greg is cripplingly shy, afraid of spiders, and obsessed with Breakfast at Tiffany's. He's not exactly the most popular kid at his high school. In fact, he pretty much goes out of his way to avoid talking to anybody he doesn't have to. And it doesn't help that he has a severe lisp.

But Greg's English teacher, Miss Hayes, can see that there's something different about him. He's insightful and sensitive beyond his years, and maybe--just maybe--he'll use these strengths to break out of his shell someday. Miss Hayes urges Greg to keep a journal. "This isn't an assignment," she tells him, "just write down your thoughts."

Greg begins to write about everything from his mother's ill-conceived interior decorating ideas to his job at the local butcher's shop. When Greg begins to take an interest in a girl at his school named Alice, he realizes that he will have to face his most paralyzing anxieties if he wants to befriend Alice and help her escape from her violent family life.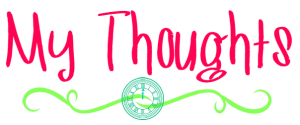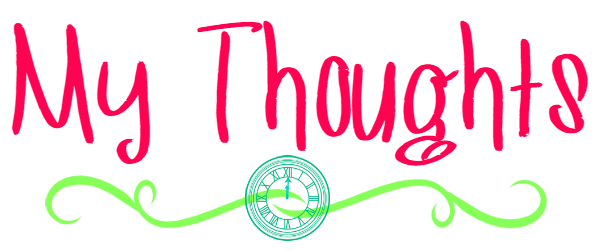 I… have some mixed feelings about this one. On one hand, yes please to mental health representation. Greg's character was definitely well done, and I liked that we got to read the book through Greg's eyes, as he relayed the story to Alice. That aspect was quite unique, and I was a fan. I also liked the little bits of information that was provided from others, just to kind of keep the story flowing and in check.
As a reader, I couldn't help but feel compassion for Greg. He was looked at as the "psycho" in school (which is heartbreaking in itself), he has no friends, and frankly, his family isn't winning any awards either. It was clear that Greg's heart was always in the right place, and he just wanted a peaceful, non-isolated existence.
My real issue was that I knew pretty much completely where the story was headed from the start. I don't know why I knew or how, I just did. Which is weird, because I usually don't, and from everything I had heard about this book, most people didn't either. But knowing where the plot is headed in a book that is supposed to be unpredictable in nature kind of take a lot of the wind out of the proverbial sails while reading.
Bottom Line: This is likely a case of  "it's not the book, it's me". This story is well written, and Greg is a great character. I just had a hard time being fully invested when I kept feeling like I knew what was coming.
---
The Map of Bones by Francesca Haig
Series: The Fire Sermon #2
Published by Gallery Books on May 3rd 2016
Pages: 416
Format:eARC
Source:Copy provided by publisher for review, via Netgalley


Book Two in the critically acclaimed The Fire Sermon trilogy—The Hunger Games meets Cormac McCarthy's The Road in this richly imagined post-apocalyptic series by award-winning poet Francesca Haig.

Four hundred years in the future, the Earth has turned primitive following a nuclear fire that has laid waste to civilization and nature. Though the radiation fallout has ended, for some unknowable reason every person is born with a twin. Of each pair, one is an Alpha—physically perfect in every way; and the other an Omega—burdened with deformity, small or large. With the Council ruling an apartheid-like society, Omegas are branded and ostracized while the Alphas have gathered the world's sparse resources for themselves. Though proclaiming their superiority, for all their effort, Alphas cannot escape one harsh fact: whenever one twin dies, so does the other.

Cass is a rare Omega, one burdened with psychic foresight. While her twin, Zach, gains power on the Alpha Council, she dares to dream the most dangerous dream of all: equality. For daring to envision a world in which Alphas and Omegas live side-by-side as equals, both the Council and the Resistance have her in their sights.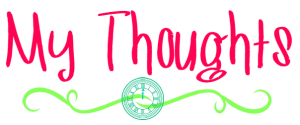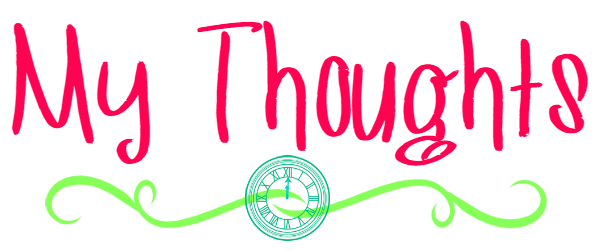 This sequel picks up where The Fire Sermon ended, and while it took me a couple minutes to reacquaint myself with the characters, I remembered pretty much everything that went down in book one. (Which I won't tell you about, spoiler free here people.)
Anyway. The first half of the book, I won't lie, it was slow. Like, to the point that it seemed a bit repetitive and I was kind of bored. I felt like a lot of it was the same plot being rehashed, and that it was almost just filling space until the action began. That said, there were some new characters whose additions I enjoyed, so that kept me going during the first fifty to sixty percent.
But then things started to pick up quite a bit, and I felt like the story really took off again. The readers were given quite a bit of information on the world, which I loved, and the stakes got incredibly high. This series doesn't pull any punches- if the characters are being awful, there's not going to be sugar coating, and sometimes it can be hard to read, but it makes it feel much more authentic.
As the plot progressed and we got to know more about the world and the characters, I became very invested in the story again, and am very excited to see how the third book wraps things up! I have a feeling that there will be a lot of great secrets revealed, just as there were in this book.
Bottom Line: Despite a very slow beginning, this book does a great job of further developing a series that creates a very vivid picture of an eerie post apocalyptic world that keeps unraveling its secrets.
---
The Darkest Corners by Kara Thomas
Published by Delacorte on April 19th 2016
Pages: 336
Format:Hardcover, eARC
Source:Won, Copy provided by publisher for review, via Netgalley


The Darkest Corners is a psychological thriller about the lies little girls tell, and the deadly truths those lies become.

There are ghosts around every corner in Fayette, Pennsylvania. Tessa left when she was nine and has been trying ever since not to think about it after what happened there that last summer. Memories of things so dark will burn themselves into your mind if you let them.

Callie never left. She moved to another house, so she doesn't have to walk those same halls, but then Callie always was the stronger one. She can handle staring into the faces of her demons—and if she parties hard enough, maybe one day they'll disappear for good.

Tessa and Callie have never talked about what they saw that night. After the trial, Callie drifted and Tessa moved, and childhood friends just have a way of losing touch.

But ever since she left, Tessa has had questions. Things have never quite added up. And now she has to go back to Fayette—to Wyatt Stokes, sitting on death row; to Lori Cawley, Callie's dead cousin; and to the one other person who may be hiding the truth.

Only the closer Tessa gets to the truth, the closer she gets to a killer—and this time, it won't be so easy to run away.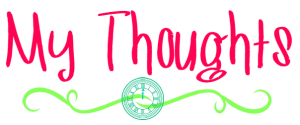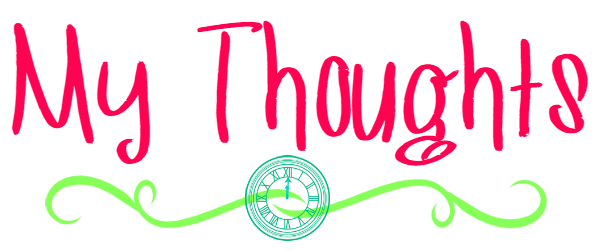 I really enjoyed this book! Mysteries are often hit or miss with me, and this one was definitely a hit, for a few reasons. I shall list them!
I really liked the characters. Tessa had been through a lot in her life, so coming back to town to visit her dying father in prison was just another crappy hand that life was dealing her. I loved that her friendship with Callie was something that had been so special to her, even if they hadn't managed to keep it together. Knowing how much she cared just made Tessa more likeable in general. And while I wasn't a fan of Callie at first, I warmed up to her. Also, Callie's mom was the best. More moms like her in YA, please and thank you! I loved that Tessa had such a strong relationship with her, especially since she had so many dysfunctional relationships in life.
The plot was awesome. First, I am kind of a sucker for a Dateline-esque serial killer story (because that doesn't make me sound creepy), and this totally fit the bill. The story unfolded slowly, but not too slowly- just enough that things were being learned at a good pace. The beginning was a bit slow, and it did take me a little time to warm up to Tessa (and definitely Callie), but that was really more of a minor hiccup. As the story unfolded more, there was never too much downtime, the pacing was really wonderful. I can't talk a ton about the plot really, because that would be spoilery and rude, but I really loved the story as a whole!
I absolutely did not guess how this would turn out! Nor did I guess how many twists there would be! It was great, because just when I thought I knew where the story was headed, NOPE, I was so wrong! I was guessing and on the edge of my seat until the very end.
Bottom Line: After a bit of a slow start, I ended up really enjoying- and being surprised by- this twisty book!
Have you read any of these books? Planning on it? Let's talk about them!