Welcome to my stop on the blog tour for Flashfall by Jenny Moyer! Today, I have a review, some of my favorite quotes from the book, and a really epic giveaway to share with you guys! Let's do this.
Flashtide
by Jenny Moyer
Series: Flashfall #2
Published by Henry Holt and Co. (BYR)
on November 14th 2017
Pages: 368
Format:ARC
Source:Gift

Orion has survived the tunnels of Outpost Five, filled with mutant creatures and dangers around every bend. She has traversed the cordons, exposed to the radiation of the flash curtain and hunted by forces that want her stopped, dead or alive. Now, with Dram by her side, she has made it to the safety of the mountain provinces, where free Conjurors live and practice their craft of manipulating matter.

But Orion's story is far from over.

With the effects of the flashfall spreading and the might of the protected city of Alara looming, Orion must travel into the hands of her enemies once again. Heart-pounding action and adventure await in this sequel to Flashfall.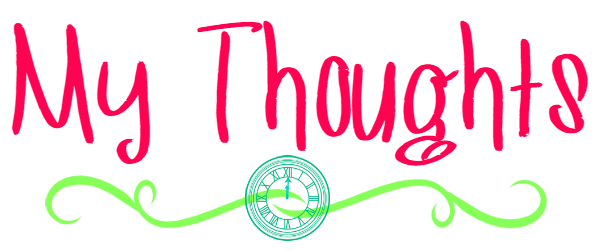 Flashfall was one of the best, most unexpected wins of 2016 for me. So of course I was ten kinds of giddy when I found out there'd be a sequel. And thankfully, blessedly, this is one of the few sequels of 2017 that didn't let me down! So let's just dive right into the good, shall we?
What I Liked:
My only real qualm with book one was that I wasn't wholly sure of the world-building. It hadn't been bad, I just wanted more. Well, I got more, yay! So many of the little questions that I had wondered about in Flashfall were answered in this book. And really, isn't that the mark of a good sequel?
Orion and Dram were awesome as ever. One of the things I liked in Flashfall was that neither one was relying on the other, they were equals. And I still think this applies. Sure, they did have to both help and be helped during the course of the book, but there were no damsels here. And their relationship was a main focus again, which I obviously loved!
The atmosphere was as bleak and brutal as ever. This is not the kind of book world you'd want to slip into. It's basically hell. Nonstop Praimfaya, basically. (Oh look, we've gotten to the point where I use The 100 references in what are supposed to be legitimate book reviews. Not even sorry.) Basically, daily living can kill you in this world, and people react as horribly as you'd expect. While the landscape and elements are brutal, the people are even more so. And our characters have to overcome a lot of awfulness during the course of the book. The author did a tremendous job of painting the hostile pictures of this world.
Lots of moral gray areas, terrible decisions, and fighting to retain one's humanity. Seriously, it's no wonder I liked this series. There isn't always a "good choice", or even a right one. The characters mess up, and they have to adjust and move on. It felt so much more authentic that things were not always working out in their favors and such, that they had to fight and make impossible choices.
What Didn't Work:
I did get a bit confused with all the side characters. Part of it was probably my own issue because I read the first one awhile ago, but honestly there were a lot of people to keep track of. And so some of the names I had to go look up from the last book because I couldn't remember and it was driving me mad.
The storyline itself didn't hook me quite as much as the first one. I liked it, certainly! But it didn't have *quite* the same pull and allure. This book is a bit more political, and I didn't dislike that part, I just liked the story behind Flashfall a little more.
Bottom Line: Absolutely recommend this series! It's a duology, so no worries about starting a long series. The characters are incredible, the atmosphere is on point, there's romance, and survival, and friendship.
Favorite Quotes:
"The darkest places aren't down tunnels, or in cordons absent of moonlight and stars. They're inside us."

"You can hold on to your anger, or you can hold on to someone- but not both at the same time."

"These aren't our people." 

His eyes soften. "They are. In every way that matters."
---

Prize: Win a FLASHTIDE pack: signed copies of Flashtide & Flashfall, a $50 Gift Card from Amazon.com and swag (INT) Ends: November 26th
a Rafflecopter giveaway