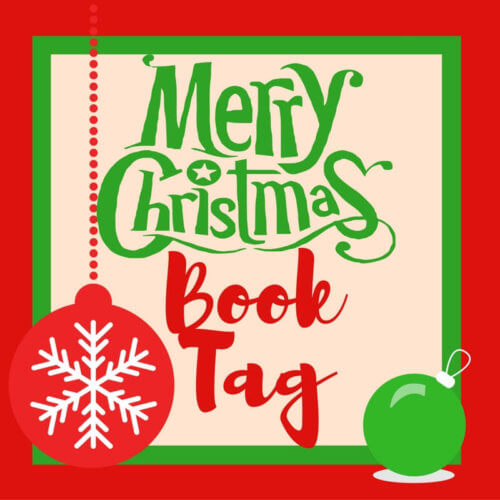 The always wonderful Jess @ Curiouser and Curiouser tagged me to do this one (and created it!), and I thought it was fun, and wanted something nice and Christmas-y so.. here we go! Thanks, Jess! Also, I am stealing your heading graphics because I like them. 😉 
Look, I know this is kind of a cheat, but I really don't read a lot of books about Christmas, apparently. I'm sure I have read books that included mentions of Christmas (I mean, I know I have) but none that left an impression? But every single one of these stories takes place during some winter holiday or another so… it wins.
This was hard, Jess! There aren't a ton of books with this color scheme that aren't holiday books. Which makes sense, because of course it's kind of a Christmasy color scheme. Also, it kind of clashes. Luckily this is a muted green. Also, I really liked this book, if you are looking for something to read. Just saying.

I am getting some Six of Crows meets The 100 vibes from this song, and frankly, that is a group of characters that I need to cozy up with immediately. Someone, get on writing this, mmmkay?
This book dealt with religion really well, I thought- and I am not always a fan of religious characters, but I adored this book!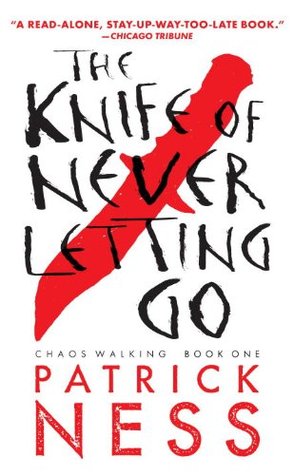 MANCHEE. Manchee is probably always going to be my favorite book animal. Also, you know I love this series, and this is probably part of a shameless bit of prodding for you to go read it. And then also to remind you about the time I won Bookish Games, because I don't want anyone to ever forget. (It was hard, okay guys?)
I had thought about books like Iceling or Snow Like Ashes which sounded like they'd make sense, but the settings weren't totally cold/wintery at all so… I remembered this book. Which actually has a sea of frozen garbage. (That also pretty much describes how I felt about it on the whole.)
Ah, this series is so good! I am so glad that Holly pushed me to read it. It was all kinds of fun, and there were definitely royals and courts and all kinds of political shenanigans!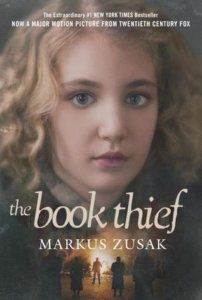 Admittedly, I do not read many of these because no thank you. I don't get along with child characters all that often. I think the youngest character I have read in recent years and enjoyed is Liesel from The Book Thief so we'll go with that, even though she wasn't a child-child during the whole story.  Val made me read this one, but so did everyone in The Indecision Games Reaping (spoiler- so far, it is winning). 

I could steal Jess's answer of Feed because yes, yes it did. Or I could go with a book that made me sob so hard my stomach hurt like The Serpent King. But that one was also like, uplifting and good. And in a sense, so was Feed. No, this book broke my damn heart on every level. And I am still pissed about it all, if we are being honest. 
City of Heavenly Fire by Cassandra Clare
I hate to even admit that I could use Uprooted, which was Jess's answer, as my answer too. But I could. But also, I won't. Because I didn't hate it or anything. I was just mildly bored. I have been more bored, right? Right. So I started thinking about books that were just so boring that I couldn't stand it. I almost went with Queen of Shadows (I know, calm down, friends), but it did at least have some action-y moments. SO I went with a book that quite literally almost made me nod off and I wished I had not bothered with. Sorry again, superfan friends. 
To All the Boys I Loved Before by Jenny Han
Well crap, didn't I just say that I only read one Christmas book ever!? This is too hard.  SO. I think a Lara Jean winter special would be fabulous. Like, Dear Santa, I'm Home for the Holidays. Or something. Call Jenny Han, stat. Incidentally, I am pretty sure there is a holiday scene in one of the books? Let's pretend so, anyway.
Um, ALL of them, right? Like, can we just make it rain books or something? These are just a few: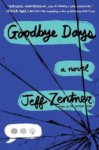 And shhhh I know I can't actually have any of them right now, but let's pretend that I can, because Christmas is magical or something.
Merry Christmas, loves, and if you don't celebrate, I hope you have a lovely weekend!