BEA is looming, and I have dutifully read all my books in time again! But, since I won't really be here to review them (and I haven't packed yet) I am going to do this mini-review style!
Sweet
by Emmy Laybourne
Published by Feiwel & Friends
on June 2nd 2015
Pages: 272
Format:eARC
Source:via Netgalley

PEOPLE WOULD KILL TO BE THIN.

Solu's luxurious celebrity-filled Cruise to Lose is billed as "the best cruise since the Titanic," and if the new diet sweetener works as promised - dropping five percent of a person's body weight in just days - it really could be the answer to the world's obesity problem. But Laurel is starting to regret accepting her friend Viv's invitation. She's already completely embarrassed herself in front of celebrity host Tom Forelli (otherwise known as the hottest guy ever!) and she's too sick to even try the sweetener. And that's before Viv and all the other passengers start acting really strange.

BUT WILL THEY DIE FOR IT, TOO?

Tom Forelli knows that he should be grateful for this job and the chance to shed his childhood "Baby-Tom-Tom" image. His publicists have even set up a "romance" with a sexy reality-TV star. But as things on the ship start to get a bit wild, he finds himself drawn to a different girl. And when his celebrity hosting gig turns into an expose on the shocking side effects of Solu, it's Laurel that he's determined to save.

Emmy Laybourne, author of the Monument 14 trilogy, takes readers on a dream vacation that goes first comically, then tragically, then horrifyingly wrong.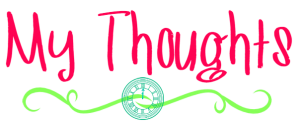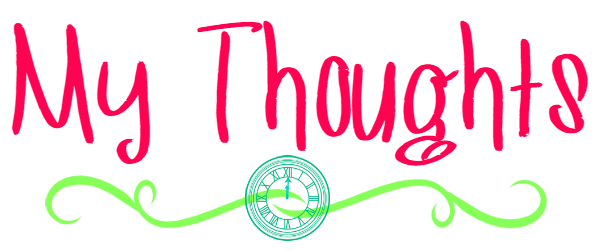 I have more mixed thoughts in my head for this one, I am afraid. I will admit, the whole "weight loss cruise" thing seemed weird to me at first, but I guess it kind of worked, somehow. At face value, the story is absolutely ridiculous, but as a commentary? It's fabulous. Because in all honesty, who promotes the body shaming, and the unattainable self image that we're all "supposed to" strive for? The media and entertainment industries. So to have them so prominently featured on a cruise boasting obscene amounts of weight loss via a new (and clearly not safe) drug makes perfect sense.
It starts out as really just a story about Laurel and her friend Viv. Viv is disgustingly wealthy and takes Laurel on said cruise. Only Laurel is so not like the rich and famous on this cruise, it's almost laughable. Since she has never been on a ship before, she gets a raging case of seasickness and doesn't take the Solu. She doesn't even really want to take it, because even though she states that she and Viv might have a few pounds to lose, she isn't ashamed of her body, and is fine with the way she is. Which, let's face it, is pretty fabulous. So now that you understand the basics, a few likes and dislikes, perhaps?
Things I liked:
While farfetched, the plot was both enjoyable and exciting. I didn't want to put the book down, because I knew there were more shenanigans on their way!
The messages were really quite great. Not only was body acceptance featured, but Sweet also is a reminder that if it sounds too good to be true… it probably is.
Laurel and Tom worked well together as a team, and they had to make a lot of insane decisions with very little reaction time. They were both so scared of the environment they'd been thrust in, albeit for very different reasons, but they persevered.
Things I didn't:
Look, I understand that Laurel and Tom were going to end up trusting in each other, because they were two of the only people who hadn't taken Solu. But holy insta-love, Batman. It would have even seemed realistic if they'd sought romantic comfort from each other as the story went on, but they were pretty much paired off long before things got ugly.
The characters as a whole were a little underdeveloped for my liking. Sure, we knew that Laurel is cool with a little chunk, thinks Tom is cute, and is fond of her boots and her guitar. We know that Tom is a former star trying to make a new name for himself (there are a lot of Seacrest comparisons), has a pretty solid case of hypergymnasia, and is cool with dating random girls he meets on cruise ships. The side characters have almost zero characterization, which makes it tough to care much about them.
While the ending was incredibly exciting, it was also incredibly far fetched. Also, an epilogue would have been a good thing in this case, I felt I needed more resolution.
Bottom Line: Sweet was entertaining and had some strong messages, and could have really been amazing if the characters had been stronger. I was even able to overlook some of the unbelievability because of the strong plot, but I probably would have overlooked it even more if I had cared more about the characters' outcomes.
---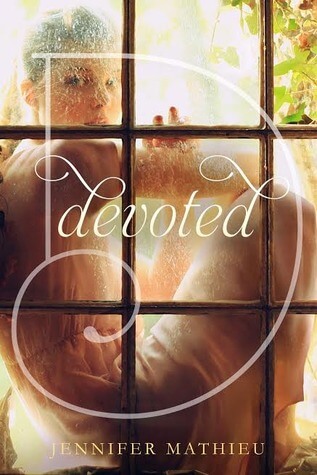 Devoted
by Jennifer Mathieu
Published by Roaring Brook Press
on June 2nd 2015
Pages: 336
Format:eARC
Source:via Netgalley

Rachel Walker is devoted to God.

She prays every day, attends Calvary Christian Church with her family, helps care for her five younger siblings, dresses modestly, and prepares herself to be a wife and mother who serves the Lord with joy.

But Rachel is curious about the world her family has turned away from, and increasingly finds that neither the church nor her homeschool education has the answers she craves. Rachel has always found solace in her beliefs, but now she can't shake the feeling that her devotion might destroy her soul.

.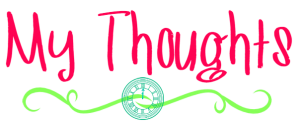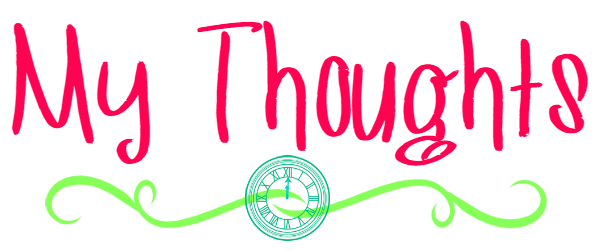 This book was amazing. I am always so fascinated by a religious cult situation, and while the Walker family may not be in a cult in the typical sense of the word, they are clearly not in a healthy situation. The girls are treated as second class citizens, only existing to do stuff for the men and make babies. Rachel doesn't even have much of an education, just enough so that she can teach her younger siblings. All the people in the church are kept as sheltered as possible from the outside world, and if they dare try to forge their own path, they're sent to a creepy "rehabilitation" (read: Brainwashing) camp.
Rachel has heard stories of people being sent away to this camp, and has witnessed them coming back as shells of their former selves. She's also heard that a girl a bit older than her who had left the church has recently come back to town, and her curiosity is piqued. Rachel isn't sure what she wants or should want out of life, but she does know that being a subservient baby maker isn't it.
This book is hard to read, in the sense that you are left wanting to punch fictional characters and can't. This "church" treats its congregation abysmally, stigmatizes mental health issues, and basically tries to paralyze the members into submission. The families are all quite poor, since they not only try to keep away from the outside world, but have gaggles of children to care for. When Rachel wants to read a book, she is caught and has to destroy it. It's all so painful to read about, but I was so invested in her story, there was no way I was turning away.
It's hard to say a lot about this book for fear of spoilers, but I will say that the most amazing thing about it is that religion is not vilified in any way. There are some lovely examples of religious groups that are so kind and wonderful, and the author is so careful to show that it is not all religions that are the problem, just this particular group of extremists. I am not religious myself, but I feel that people who are will really appreciate the tone of the book. It is also not at all preachy, it is about having the right to make your own choices and to live your own life. It's about kindness and love and family and friendship. There is a beautiful poem that is referenced many times during the story, in the best of places. I am not going to share it, because reading it in context is much better.
Bottom Line: This book is fabulous. The characters, even the ones you won't like, seem so incredibly real. I was so mad, so sad for Rachel and felt like she was a friend. The growth of some of the characters is overwhelming, and the fact that there are some who don't grow makes it so realistic. This book was an absolute win. 
---
Delicate Monsters by Stephanie Kuehn
Published by St. Martin's Griffin on June 9th 2015
Pages: 240
Format:eARC
Source:via Netgalley


From the Morris-Award winning author of Charm & Strange, comes a twisted and haunting tale about three teens uncovering dark secrets and even darker truths about themselves.

When nearly killing a classmate gets seventeen-year-old Sadie Su kicked out of her third boarding school in four years, she returns to her family's California vineyard estate. Here, she's meant to stay out of trouble. Here, she's meant to do a lot of things. But it's hard. She's bored. And when Sadie's bored, the only thing she likes is trouble.

Emerson Tate's a poor boy living in a rich town, with his widowed mother and strange, haunted little brother. All he wants his senior year is to play basketball and make something happen with the girl of his dreams. That's why Emerson's not happy Sadie's back. An old childhood friend, she knows his worst secrets. The things he longs to forget. The things she won't ever let him.

Haunted is a good word for fifteen-year-old Miles Tate. Miles can see the future, after all. And he knows his vision of tragic violence at his school will come true, because his visions always do. That's what he tells the new girl in town. The one who listens to him. The one who recognizes the darkness in his past.

But can Miles stop the violence? Or has the future already been written? Maybe tragedy is his destiny. Maybe it's all of theirs.

Um, this book is messed the hell up, okay? How do I even begin to describe it, let alone review it? Well, you need to know that the book is told through the experiences of three characters: Sadie, Emerson, and Miles. And each of them is so incredibly damaged. I kept going back and forth with whether some of them were mentally ill or just pure evil, and I guess the answer is probably both? But no matter what you think about them in the beginning, your thoughts on each of them will change about a hundred times during the course of the book.
Delicate Monsters holds absolutely nothing back. No topic is too taboo for this book, no thought too horrific, no action too disturbing. But instead of being completely turned off by the depravity of these characters, I found myself completely fascinated, and I wanted to somehow jump into their minds and beg to know why. And yes, the ending is open, more open than I would have liked, but the whole book was so unconventional that I wasn't even surprised, or frankly, even mad. The writing was amazing, and I could not put this book down. So while Delicate Monsters may have shock and appalled me, it also completely sucked me in.

So, there you have it! My thoughts on these lovely June releases. Have you read any of these? Thoughts?
And of course I need to know… would you have taken the Solu on the weight loss cruise?  (Not going to lie, I would have snagged as much as possible.)