Hello, friends! Today I am super excited to be joining the

Rockstar Blog Tour

for You'll Be the Death of Me by Karen M. McManus! I loved this one, so I shall tell you all my thoughts, then you can enter to win a copy of your own!
---
You'll Be the Death of Me
by Karen M. McManus
Published by Delacorte Press
on November 30, 2021
Pages: 336
Format:eARC, Hardcover
Source:Copy provided by publisher for review, via Netgalley

Ivy, Mateo, and Cal used to be close. Now all they have in common is Carlton High and the beginning of a very bad day.

Type A Ivy lost a student council election to the class clown, and now she has to face the school, humiliated. Heartthrob Mateo is burned out--he's been working two jobs since his family's business failed. And outsider Cal just got stood up.... again.

So when Cal pulls into campus late for class and runs into Ivy and Mateo, it seems like the perfect opportunity to turn a bad day around. They'll ditch and go into the city. Just the three of them, like old times. Except they've barely left the parking lot before they run out of things to say...

Until they spot another Carlton High student skipping school--and follow him to the scene of his own murder. In one chance move, their day turns from dull to deadly. And it's about to get worse.

It turns out Ivy, Mateo, and Cal still have some things in common. They all have a connection to the dead kid. And they're all hiding something.

Now they're all wondering--could it be that their chance reconnection wasn't by chance after all?

From the author of One of Us Is Lying comes a brand-new pulse-pounding thriller. It's Ferris Bueller's Day Off with murder when three old friends relive an epic ditch day, and it goes horribly--and fatally--wrong.
 Kindle ♦ Audible ♦ B&N (Signed Edition) ♦ iBooks ♦ Kobo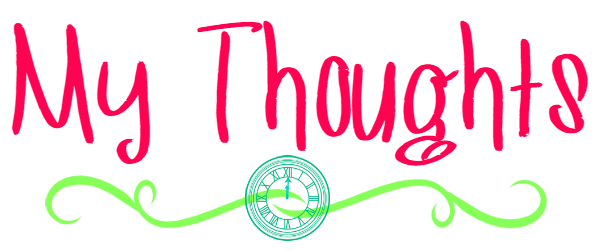 You know what makes a Karen McManus book stand out from other thrillers/mysteries for me? It's the characters. Or more specifically, that she manages to write such well-developed characters while ensuring that the mystery and excitement and plot is all still on point, too. A lot of times, I'll find the mystery to be great, but feel underwhelmed by the characters. Never so when I read one of this author's stories, and You'll Be the Death of Me is no different!
I was hooked from the start, by the appealing characters and the mystery. I love the theme of friends reconnecting, even though it doesn't exactly work out the way they planned. Thrillers are notoriously difficult for me to review, because I get too worried about giving anything away, so I will keep this brief. But I will tell you this: the book kept me guessing the entire time. There were times I thought I knew something, but the truth was, I had no idea.
I also loved the fun, quirky moments that happened in the midst of such catastrophe. It made reading feel like a breeze, but it also made the characters seem so much more relatable. I loved them exploring their relationships with each other (and finally getting into what went down in the past) even in the midst of a pretty intense situation.
Also, I don't know if there are any plans for a sequel, but  the end definitely lends itself to one? And I would be first in line, just saying.
Bottom Line: Twisty, entertaining, and exciting, I basically could not put this book down until I knew all the things!

3 winners will receive a finished copy of YOU'LL BE THE DEATH OF ME, US Only.

Week One:
Week Two:
Week Three:
Week Four:
What is the most exciting thing that ever happened if/when you skipped school?

(I personally always had my parents' permission, and usually just ate brownies with my best friend and watched stupid shows, after we went to morning swim practice of course.)