Once Upon a Broken Heart
by Stephanie Garber
Published by Flatiron Books
on September 28, 2021
Pages: 416
Format:ARC
Source:Copy provided by publisher for review


A new series about love, curses, and the lengths that people will go to for happily ever after.

Evangeline Fox was raised in her beloved father's curiosity shop, where she grew up on legends about immortals, like the tragic Prince of Hearts. She knows his powers are mythic, his kiss is worth dying for, and that bargains with him rarely end well.

But when Evangeline learns that the love of her life is about to marry another, she becomes desperate enough to offer the Prince of Hearts whatever he wants in exchange for his help to stop the wedding. The prince only asks for three kisses. But after Evangeline's first promised kiss, she learns that the Prince of Hearts wants far more from her than she's pledged. And he has plans for Evangeline that will either end in the greatest happily ever after, or the most exquisite tragedy…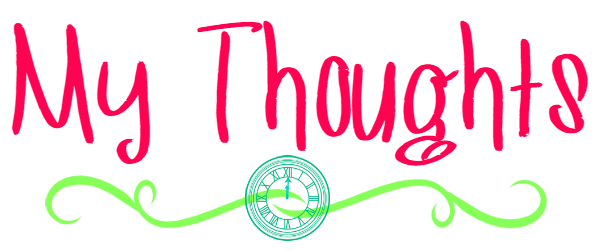 I was a wee bit worried before starting this, as I had heard it was set in the Caraval universe and some foolish person has not finished that series despite loving the first book. But luckily, Emma assured me that I needn't finish the series to fully enjoy this one, and yay, she was very right! In fact, you are fine going in with no knowledge of the world whatsoever (though I do think you'll probably run to read Caraval afterward).
This book was entertaining, full stop. I am going to give you my one minor qualm now: I was able to predict a bunch of stuff. But truly, this is one of those books where you just don't mind, and in fact, it is kind of nice to be correct! And, there were so many twists and so much excitement, that it was never too predictable, if that makes sense.
I loved Evangeline. Loved. I think a lot of readers will be able to relate to her quest for love (and not just romantic love, but familial and friendship love too), and she just has a good heart. I also adored all the side characters, too. They were all very fleshed out and complex; no character was wholly good or bad, and I love that. And while the book was quite intense and high stakes, there were a lot of great lighter moments, especially among the characters (and the banter between Evangeline and Jacks was amazing). 
There's also a ton of gray morality, which is my fave, and "no good choices", which is also a fave. The book is chalk full of adventure, deception, and magic, and I just fell into the world (and even the magic) so quickly, which is unusual for me with fantasy- but here, seemed quite easy! I am eagerly anticipating the sequel, and I will definitely be heading back to read the rest of Caraval while I wait!
Bottom Line: I fell in love with this story, and its characters, frankly. So much so that I have pre-ordered the shiny pink cover edition, too.

How far would you go for love, of any kind?