Hello, friends! Today I am super excited to be joining the Xpresso Blog Tour for Girl on the Ferris Wheel by Julie Halpern & Len Vlahos! I quite enjoyed this one, so I shall tell you all my thoughts, then you can enter to win a copy of your own!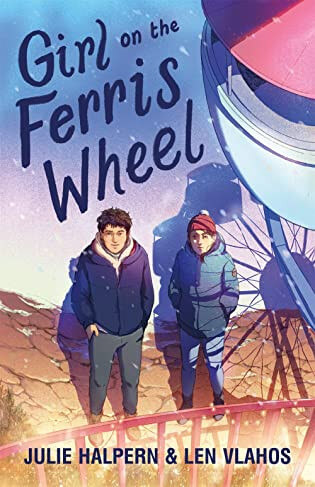 Girl on the Ferris Wheel
by Julie Halpern, Len Vlahos
Published by Feiwel & Friends
on January 12, 2021
Pages: 368
Format:eARC
Source:Copy provided by publisher for review, via Netgalley


In Girl on the Ferris Wheel, Julie Halpern and Len Vlahos expertly tackle this quirky and poignant romance that explores what first love really means—and how it sometimes hurts like hell.

Tenth graders Eliana and Dmitri could not be more different. He's an outgoing, self-confident drummer in a punk band called Unexpected Turbulence. Eliana is introspective and thoughtful, and a movie buff who is living with depression.

Dmitri quite literally falls for Eliana when he sees her in gym class and slams into a classmate. The pair then navigate the ins and outs of first love. Exciting, scary, unexpected, and so much more difficult than they ever imagined. They say opposites attract, but they soon realize that there is so much they just don't understand about each other. It begs the question: How long can first love possibly last when you're so different?
Barnes & Noble / iBooks / Kobo / Google Play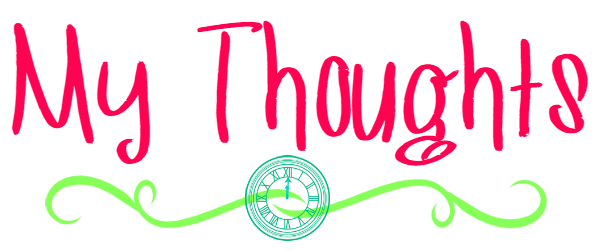 This is a really sweet and really genuine book. Eliana and Dmitri are trying to navigate their first serious romantic relationship while also dealing with all the life stuff that comes along. It's worth noting that this book skews to the younger end of the spectrum. This is certainly not a bad thing, it's just a thing that I felt I should mention since people have different preferences.
Eliana reminded me quite a bit of myself at that age. She cannot even fathom that Dmitri might actually have feelings for her, mostly because she's got some pretty low self esteem happening. She has also been going through some very serious mental health struggles, which obviously contribute heavily to her view of herself. Most of her friends ditched her when she had an inpatient hospitalization a year prior, which is both infuriating and sadly realistic. Her family life is also a bit messy, as she has had to take on a bit of a surrogate parenting role for her younger siblings. Her mother works constantly to make up for the fact that her father… well, he does nothing. It's clear to me that he is suffering from some kind of mental illness as well, but it infuriated me that it became Eliana's problem. She does at least have one incredible ride-or-die friend, Janina. And thank goodness for her, she is the support that Eliana needs, and I am so glad that she exists in this book.
Dmitri is… look, things are a little easier for Dmitri. He's got a really solid family (including his grandmother, Yia Yia, who I adored with my entire being), even though they can be a little out of touch and judgmental. Dmitri, basically, has a lot of growing up to do, which I think can be said for plenty of young people. He is a good guy though, with good intentions. And he is genuinely open to learning and growing, which is most important.
And that is truly the crux of this story: Growing, learning, and challenging yourself to do better. Eliana must come to terms with her own mental health, and her own needs and wants independently and in terms of relationships. There is, thankfully, appropriate discussion on why it's so important to understand that no one can fix you but you, so I applaud the authors for that.
Bottom Line: Ultimately, I found the book to be a very realistic take on first loves, family relationships, friendships, and growing up.
Winner will receive a copy of Girl on the Ferris Wheel
Do you have fond memories of your first love?

(I'm still waiting on mine, so I'll have to get back to you hah.)