Welcome to my stop on the

FFBC Blog Tour for Crying Laughing by Lance Rubin

!

 I am so excited to share with you my thoughts on this fabulous book, and a chance to win a copy of your own! 
Crying Laughing
by Lance Rubin
Published by Alfred A. Knopf Books for Young Readers
on November 19, 2019
Pages: 336
Format:ARC
Source:ALA

The author of Denton Little's Deathdate gives us a tragicomic story of bad dates, bad news, bad performances, and one girl's determination to find the funny in high school.

Winnie Friedman has been waiting for the world to catch on to what she already knows: she's hilarious.

It might be a long wait, though. After bombing a stand-up set at her own bat mitzvah, Winnie has kept her jokes to herself. Well, to herself and her dad, a former comedian and her inspiration.

Then, on the second day of tenth grade, the funniest guy in school actually laughs at a comment she makes in the lunch line and asks her to join the improv troupe. Maybe he's even . . . flirting?

Just when Winnie's ready to say yes to comedy again, her father reveals that he's been diagnosed with ALS. That is . . . not funny. Her dad's still making jokes, though, which feels like a good thing. And Winnie's prepared to be his straight man if that's what he wants. But is it what he needs?

Caught up in a spiral of epically bad dates, bad news, and bad performances, Winnie's struggling to see the humor in it all. But finding a way to laugh is exactly what will see her through.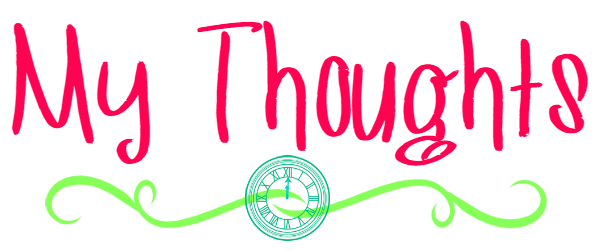 I won't lie, titling a book Crying Laughing is setting the bar pretty high, right? You're gonna make me laugh and cry, book? You promise? Well, it definitely didn't lie, because I absolutely genuinely did both. It starts out mostly funny- but I assure you there are tears, and not just our main girl Winnie's. I shed a few myself by the end, no question. So let us talk about what made this book work so well for me!
What I Loved:
Winnie is just a really relatable main character. Her experiences felt so… utterly normal. Make no mistake, the author makes us care about Winnie's daily life, but that's what it is ultimately. A coming-of-age story about a girl who's just trying to discover who she really wants to be, in the midst of the usual struggles. She's got friendship stuff happening, romantic turmoil, and is going through a lot with her family, which we'll expand on more. She's dealing with the mundane academic expectations, finding extracurriculars that appeal, thinking of her future. Stuff that a great majority of us will certainly relate to. And through it all, she keeps her sense of humor, which is a lesson for us all tbh.
Comedy being such a huge focus is such a fresh take! I've read countless books with school plays, musical events, various sports, dancing, you name it. But never have I read one where comedy- let alone improv!- is a big plot point. It's awesome because it lends itself to being humorous, but it's the witty writing that drives the humor home over and over again.
Winnie's boyfriend is pretty much a flaming pile of garbage. "Wait!" you exclaim. "How can this be a positive?!" Well, I will explain. I think it is so damn helpful to present a young woman who has some doubts about herself, who is flattered by the attention of a boy who is seemingly not a troll. A young woman who, despite the red flags that the reader can see from miles away, sweeps them under the rug because she's enamored with the thought of being in a relationship, of being wanted. I could say this is especially important to present to the young adult audience, but I'm going to go ahead and say that this is a lesson all women- nay, all humans could use to read. We're all worth more than the first random asshat who throws us a look of attraction. And I won't tell you how Winnie's story ends up, but I promise that the author handles this fabulously. 
The family is the absolute heart and soul of this book. And hot damn, it's real. Very honest, the whole family. They have some ups and downs, and everyone makes mistakes throughout. But at the core is a whole lot of love. And a father who has been diagnosed with ALS. This is a gut punch to the whole family, and you know what? They don't always handle it gracefully. Because they're human. And that is why I loved it so much, it's so honest, it's how real and actual families behave. And I am here for it.
Bottom Line: A heartwarming and heartbreaking story of a young woman trying to find her passions, build relationships, and cherish her family and doing it all with a healthy dose of humor.

Giveaway : Win a copy of CRYING LAUGHING (plus bookmark & sticker!) (US Only)
Would you join improv? What's the funniest show/movie/book you've encountered?