These are the mental health related books I wanted to review during #ShatteringStigmas! They aren't all directly MH books, and I won't even say they all had good rep. (But that's what the reviews are for, eh?) Basically, I needed to review these books, and #ShatteringStigmas is happening and they have mental health in them so… here we are! 
I Hope You Get This Message by Farah Naz Rishi
Snowflake, AZ  by Marcus Sedgwick
Salvaged by Madeleine Roux
Refraction by Naomi Hughes
Resurrection Girls by Ava Morgyn
---
I Hope You Get This Message by Farah Naz Rishi
Published by HarperTeen on October 22, 2019
Pages: 432
Format:eARC
Source:Copy provided by publisher for review, via Edelweiss


In this high concept YA novel debut that's We All Looked Up meets The Sun Is Also a Star, three teens must face down the mistakes of their past after they learn that life on Earth might end in less than a week.

News stations across the country are reporting mysterious messages that Earth has been receiving from a planet—Alma—claiming to be its creator. If they're being interpreted correctly, in seven days Alma will hit the kill switch on their "colony" Earth.

True or not, for teenagers Jesse Hewitt, Cate Collins, and Adeem Khan, the prospect of this ticking time bomb will change their lives forever.

Jesse, who has been dealt one bad blow after another, wonders if it even matters what happens to the world. Cate, on the other hand, is desperate to use this time to find the father she never met. And Adeem, who hasn't spoken to his estranged sister in years, must find out if he has it in him to forgive her for leaving.

With only a week to face their truths and right their wrongs, Jesse, Cate, and Adeem's paths collide as their worlds are pulled apart.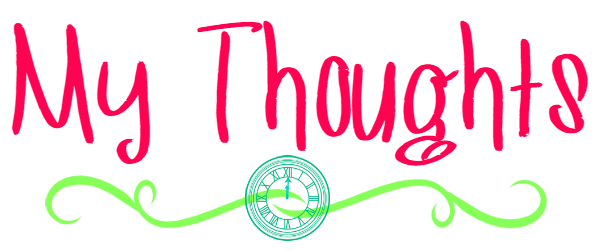 But the thing about the end of the world was this: either everything mattered, or nothing did.
Are we all so excited for the release of I Hope You Get This Message? Because frankly, we need to be. This is the possible-end-of-days book I have been dying for. I love the concept, but in the books I have read, the execution hasn't quite met my expectations. Not so here! The author really nails all the chaos and contemplation that the threat of end times would really bring with it.
Your problems don't disappear just because death might be imminent. In fact, they become more urgent in many cases. In this book, we're treated to the perspectives of three young people: Cate, Jesse, and Adeem. They're all incredibly different, which makes their stories each so compelling. I loved them each in their own way, even when they didn't make the best choices. Because even when humanity's sheer existence could be ending, here they all are, still trying to live fully. And what that means to each one is so, so compelling and thought provoking. What would matter to you most at the end of days? How far would you go to make the last few moments, if that's what they end up being, count?
As you can imagine, relationships are a huge focus. Family, friends, romantic partners, even enemies find themselves in each others' company as the clock counts down. Obviously, you can imagine that some of these relationships are just heartwarming and lovely, but some are really complicated too. Of course, as you have mere hours to make sure you've said everything you need to say, it's imperative to make every word, every action count. Because of this, every single interaction in the book seems really important and worthwhile.
The story itself is powerful and moving, even hopeful in spite of the circumstances. There is a ton of diversity, from mental health issues, to LGBT+ characters, to a variety of ethnic and cultural backgrounds. And it's extra powerful because when the end of the world comes, it comes for us all.
Bottom Line: A compelling and thought provoking story mixed with a ton of emotional pull, this is one you absolutely cannot miss.
---
Snowflake, AZ by Marcus Sedgwick
Published by Norton Young Readers on September 17, 2019
Pages: 320
Format:eARC, ARC
Source:Copy provided by publisher for review, via Netgalley, ALA


Ash gets on a Greyhound bus to the place Bly was last seen: Snowflake, Arizona. Six thousand feet up in the wide red desert, Ash meets Mona; her goat, Socrates; her dog, Cooper; and finds stepbrother Bly, too.

In their ramshackle homes, the walls lined with tinfoil, Mona and her neighbors are all sick. But this isn't any ordinary sickness: modern life has poisoned them, and when Ash too falls ill, the doctor's response is, "It's all in your mind." Meanwhile, as Ash lives through a cycle of illness and recovery and loss, the world beyond is succumbing to its own affliction: a breakdown of civilization only distantly perceived by Ash and the isolated residents of Snowflake, from which there may or may not be a chance for recovery. This humane and thoughtful novel is about resilience, trust, family, and love, when all seems lost.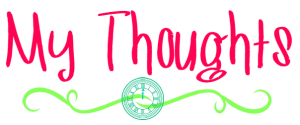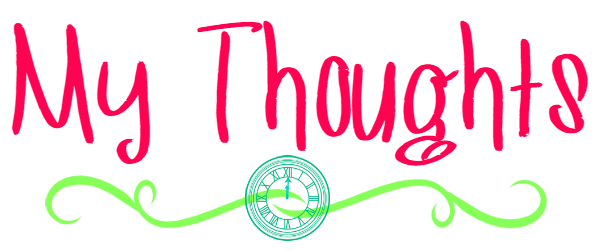 Marcus Sedgwick sure writes some unique stuff. I won't pretend that this was my favorite of his per se, but it definitely had some thought provoking moments. In the book, Ash sets out to find stepbrother Bly, who's disappeared into this remote community in Arizona (ironically named Snowflake). When Ash arrives, they find that it's a community of people living primarily off the grid, but the reason is surprising. As it turns out, it's because they all have chronic, mostly undiagnosed illnesses and seem to find some respite in this way of life.
Ash was a character who I had some trouble connecting with, especially in the beginning. We're given a precious few details about Ash, and I do wonder if perhaps that was the point? That Ash could (and in a way is) any of us? Regardless, I think I might have felt a bigger pull if I knew anything about Ash pre-Snowflake. But the story of the townsfolk, Ash's relationship with Bly, the illnesses that overwhelm the community, they were all quite compelling.
There's definitely a big element of mental health in comorbidity with chronic illness, which is something Beth's post touches upon. The best part of this book for me was how honest it is about the difficulty of living with a chronic illness. Not just physically, but mentally and emotionally. The exhausting toll it takes, how doctors brush it off, how the outside world reacts. Even more devastating is the next bit, which needs both a trigger warning and a spoiler warning: View Spoiler »Bly, unable to face the rest of his life, shoots and kills himself, leaving Ash to deal with the aftermath. « Hide Spoiler I do wish that this particular piece was explored further, though. I think that while we can understand it all from a surface-level perspective, it could have been followed through with a bit more.
Toward the end of the book, I did feel a better connection with Ash, especially in the relationship they formed with Mona and other members of the community. And while the ending did leave questions unanswered, I thought it did so in an understandable and appropriate way that didn't leave me frustrated.
Bottom Line: Absolutely thought provoking and relevant, but missing a bit of the human connection.
---
Salvaged by Madeleine Roux
Published by Ace on October 15, 2019
Pages: 352
Format:Paperback
Source:Copy provided by publisher for review, via Netgalley


A WOMAN ON THE RUN. A CAPTAIN ADRIFT IN SPACE. ONE OF THEM IS INFECTED WITH AN ALIEN PARASITE.

In this dark science fiction thriller, a young woman must confront her past so the human race will have a future.

Rosalyn Devar is on the run from her famous family, the bioengineering job she's come to hate, and her messed-up life. She's run all the way to outer space, where she's taken a position as a "space janitor," cleaning up ill-fated research expeditions. But no matter how far she goes, Rosalyn can't escape herself. After too many mistakes on the job, she's given one last chance: take care of salvaging the Brigantine, a research vessel that has gone dark, with all crew aboard thought dead.

But the Brigantine's crew are very much alive--if not entirely human. Now Rosalyn is trapped on board, alone with a crew infected by a mysterious parasitic alien. The captain, Edison Aries, seems to still maintain some control over himself and the crew, but he won't be able to keep fighting much longer. Rosalyn and Edison must find a way to stop the parasite's onslaught...or it may take over the entire human race.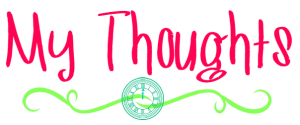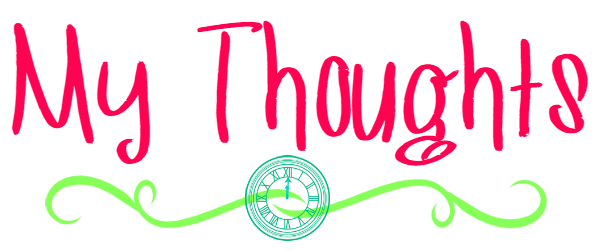 Okay I have no idea how to review this book appropriately, because it's super entertaining but also full of action and I want to spoil absolutely nothing. So I'll do my best, yeah? Great.
Rosalyn, when we meet her, is kind of a mess. She's got an alcohol addiction, nearly getting herself fired from her job as a space janitor, cleaning up actual corpses from missions gone wrong. She likes the job because she was able to basically run away from her problems, so she's not keen on losing it. She agrees to take on a job on the Brigantine, which ends up being far less janitorial in nature than she expected.
Because the Brigantine crew happens to be alive. Well, mostly, anyway. They seem to be infected by some mysterious cause, and now Rosalyn is trapped with them, no way of communicating her need to escape without infecting the whole universe. The stakes, quite literally, couldn't be higher.
It reminds me a little of The Expanse at times, which is a very good thing indeed. Rosalyn is smart, funny, and struggling to remain alcohol-free even in this direst of situations. While I would have liked for the book to have addressed it a bit more, I did like that the author didn't just abandon this addiction the second the shit hit the fan.
The characters were all really well developed, even as this parasite attempts to take over. I was quite impressed at how the author managed to make me care so deeply for characters who weren't even themselves half the time, but she did! I think that was the key, too. As dark and exciting as the story is, it goes from good to great because of how invested I was in its outcome.
Bottom Line: Exciting, thrilling, and full of characters whose fates impacted me greatly, Salvaged was unputdownable.

---
Refraction by Naomi Hughes
Published by Page Street Kids on November 5, 2019
Pages: 320
Format:ARC
Source:Copy provided by publisher for review


After an attack on earth, all reflective surfaces become weapons to release monsters, causing a planet-wide ban on mirrors.

Despite the danger, the demand rises, and 17-year-old Marty Callahan becomes a distributor in an illegal mirror trade—until he's caught by the mayor's son, whose slate is far from clean. Both of them are exiled for their crimes to one of the many abandoned cities overrun by fog. But they soon realize their thoughts influence their surroundings and their deepest fears begin to manifest.

With fast pacing and riveting characters, this is a book that you'll finish in one sitting.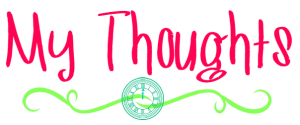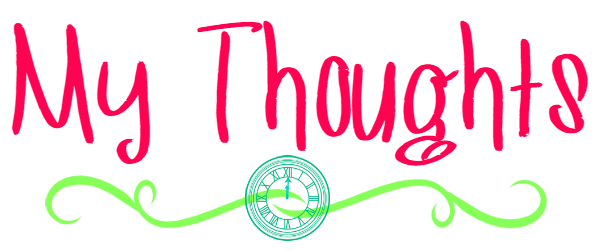 I know that this doesn't come out until next month, and I usually am hesitant to review stuff that far out. But when I started reading it and found that it involves mental health in a non-contemporary setting, well. I knew it had to be done! Because not only is the main character's OCD a part of the story, it's a fairly significant part. And it's like… finally, you know? Because you better believe that my anxious, depressed ass is trying to figure out what exactly I'd do during the apocalypse. Med withdrawals, no support/therapy/self-care, and the stressors would be off the charts. And thank goodness, Naomi Hughes has written this very thing!
Now look, it's going to be hard to review this without giving anything away, so if you think I'm being vague… it's cause I am. At first, I found that I needed to suspend quite a bit of disbelief. But I promise that if you can do so in the beginning, it ends up working itself into making sense. There, that's as least-spoilery as I can make that while still making you understand that it's okay if it seems a little bananas at times.
Anyway, Marty just wants to find his brother, who he thinks might be in London. Clearly, these two are close, and that's pretty awesome. Brother books are so rare, and this book features two pairs of them! Marty ends up in exile with his nemesis, after which I can tell you almost nothing, but let's just say they have an interesting and intense journey.
Throughout the book, Marty has to battle his OCD. Before the attack, Marty had made a lot of progress in therapy and was starting to be able to manage his condition. But now, when the world is in shambles, Marty isn't having as much success. The thing I love so much about the mental health rep in this book is that the author has made Marty's situation so relatable, even if aliens haven't attacked us. Marty's OCD is inopportune, illogical, and creeps up on him just when he thinks he has gotten a grip on it. That is so many of us, just in (usually) slightly less dire circumstances. Marty has to continue to battle his OCD and challenge himself every day, just as he did when Earth was in one piece.
Bottom Line: Despite some initial suspension of disbelief, this was enjoyable! Fast-paced, filled with a lot of relatable moments and relationships, it's a great representation of mental health, with some aliens thrown in for good measure.
---
Resurrection Girls by Ava Morgyn
Published by AW Teen on October 1, 2019
Pages: 272
Format:ARC
Source:Copy provided by publisher for review


Olivia Foster hasn't felt alive since her little brother drowned in the backyard pool three years ago. Then Kara Hallas moves in across the street with her mother and grandmother, and Olivia is immediately drawn to these three generations of women. Kara is particularly intoxicating, so much so that Olivia not only comes to accept Kara's morbid habit of writing to men on death row, she helps her do it. They sign their letters as the Resurrection Girls.

But as Kara's friendship pulls Olivia out of the dark fog she's been living in, Olivia realizes that a different kind of darkness taints the otherwise lively Hallas women—an impulse that is strange, magical, and possibly deadly.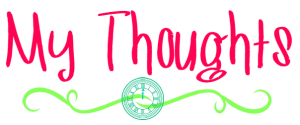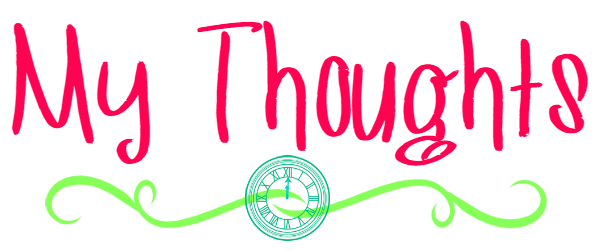 I feel like everyone is sleeping on this book, and frankly, it's time to wake up. This is one of the most lovely, heart-wrenching books I have read in a long time. There were tears, but there was also hope and healing.
Olivia is losing herself in the grief and guilt over her little brother's death. This was hard for me to read about, I won't lie. Kids dying in books guts me, and this was no different. Especially seeing Olivia's clear love for her brother, and how this is just destroying her made my heart ache even more. Really, her whole family is so completely buried in grief that I couldn't help but wonder if they'd ever be able to find their way out. (Crap I am actually crying while typing this, that is how much this book impacted me.)
I think my preconceived notions about this book were very different than what I got, but in a really good way. I expected some quirky, creepy, morbid friendship. I got that, sure, but there is so much more to the book, frankly. There's other characters who I really grew to care about. There's family dynamics out the wazoo. There is a lot of work to learn to live with the grief. And there is even hope.
Yes, there is also that very unique friendship. Kara's not your typical new neighbor, but something about her pulls Olivia out of her self-imposed exile from life just in time. Olivia starts to venture out again, and sure, not always in the healthiest ways. But she's living again, and facing things she's been all too easily not facing.
This is definitely not a plot-heavy book, but neither is it boring; the story just focuses much more heavily on relationships, characters, and the process of healing and finding oneself once more.
Bottom Line: Incredibly moving, Resurrection Girls won me over completely with its thoughtfulness and heart.
**The publisher has extended the pre-order campaign for the book, so don't miss your chance to submit!!
Have you read any of these books? Planning on it? Let's talk about them!
What is the last mental health book you read that was really, really great?