Welcome to my stop on the

FFBC Blog Tour for Crier's War by Nina Varela

!

 I am so excited to share with you my thoughts on this fabulous book, and a chance to win a copy of your own- trust me, you want it! 
Crier's War
by Nina Varela
Series: Crier's War #1
Published by HarperTeen
on October 1, 2019
Pages: 448
Format:eARC, Hardcover
Source:Copy provided by publisher for review, Copy provided for review, via Edelweiss

After the War of Kinds ravaged the kingdom of Rabu, the Automae, designed to be the playthings of royals, usurped their owners' estates and bent the human race to their will.

Now Ayla, a human servant rising in the ranks at the House of the Sovereign, dreams of avenging her family's death…by killing the sovereign's daughter, Lady Crier.

Crier was Made to be beautiful, flawless, and to carry on her father's legacy. But that was before her betrothal to the enigmatic Scyre Kinok, before she discovered her father isn't the benevolent king she once admired, and most importantly, before she met Ayla.

Now, with growing human unrest across the land, pressures from a foreign queen, and an evil new leader on the rise, Crier and Ayla find there may be only one path to love: war.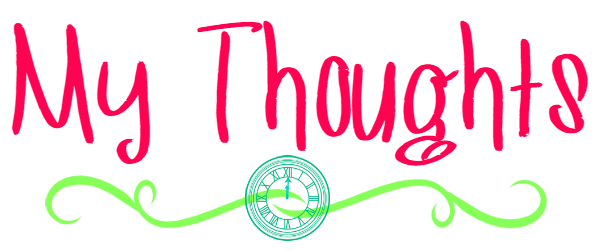 Crier's War straight up reminded me of why I take chances on fantasy. While I had been striking out lately, this book sucked me in from the very start. So let us discuss all the things that made this one a huge win for me!
What I Loved:
First, the premise is so unique and fresh! It's almost a mix of sci-fi and fantasy, which is a win in itself. My biggest qualm with fantasy books lately has been that they all seem to have been done before. Not so here! It still has all those basic elements that make us love fantasy, but every aspect has a new spin. Instead of just royalty, it's Automae versus human, but it lacks none of the best parts of royals versus commoners.
It's incredibly thought provoking. Because okay, humans are the "lesser" species here. It's inarguable that the Automae have a physical advantage. They're clearly not using it for good, but then it makes you question if humans use it for good now. Granted, we're not dealing with any other sentient species, but what if we were? I love when a book bends your mind with the "what-ifs"!
I feel in love with the characters. All of them, tbh. Sure Ayla and Crier are awesome but I even grew to care about a lot of the secondary characters! Especially those in Ayla's life. She may have been a mere human, but the people around her made it worth it in my opinion.
The romance is very ship-worthy. It's both a forbidden romance, and enemies-to-lovers, what more could we ask for? The chemistry between the women is completely apparent, and loving them both as individuals made me even more excited to see them come together romantically. I mean, I want them to be happy, my babies!
The story sucked me in, from start to finish. When I was done, I was mad only that I couldn't read more! Like do I actually have to wait a year for the sequel? That doesn't seem fair!
Bottom Line: Look, you need this in your life. Great characters, great story, great premise… it lacks literally nothing.
The author has a giveaway happening o n Twitter to benefit a friend!
Giveaway (with hugest of thanks to Wunderkind PR!): Win a copy of CRIER'S WAR (US Only)
Okay real talk: Would you rather be an Automae or a regular ol' human?