Welcome to my stop on the
FFBC Blog Tour for Only Ashes Remain by Rebecca Schaeffer
!I am so excited to share with you my thoughts on the book, and give you a chance to win your own copy! 
Only Ashes Remain
by Rebecca Schaeffer
Series: Market of Monsters #2
Published by HMH Books for Young Readers
on September 3, 2019
Pages: 432
Format:ARC, eARC
Source:Copy provided by publisher for review

Dexter meets Victoria Schwab in this dark and compelling fantasy about a girl who seeks revenge on the boy who betrayed her, a sequel to the critically-acclaimed Not Even Bones.

After escaping her kidnappers and destroying the black market where she was held captive, all Nita wants is to find a way to live her life without looking over her shoulder. But with a video of her ability to self-heal all over the dark web, Nita knows she's still a prime target on the black market. There's only one way to keep herself safe. Nita must make herself so feared that no one would ever dare come after her again. And the best way to start building her reputation? Take her revenge on Fabricio, the boy who sold Nita to her kidnappers. But killing Fabricio is harder than Nita thought it would be, even with Kovit by her side. Now caught in a game of kill or be killed, Nita will do whatever it takes to win.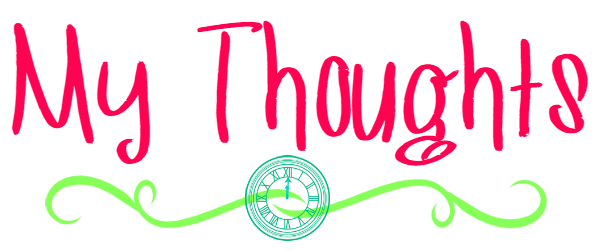 This series is such fun! Delightfully messed up, wildly entertaining fun. I was super excited to get back into the world of Market of Monsters (such a clever series name, by the by) after loving Not Even Bones, and this one definitely didn't disappoint!
What I Loved:
How does the author make me adore such an antihero? By all accounts, we should positively loathe this character who preforms autopsies for funsies, who kills ruthlessly when need be. But I can't help but feel for Nita, even cheer for her, in some of the strangest possible ways. "I really hope Nita can find someone to dissect soon, girl needs some self-care and a scalpel, stat!" and "wow I really need Nita to fall in love with this other serial killer". I mean, it's weird stuff, and yet here we are.
I said it before but it bears repeating: Holy gray morality. Actually, I don't even know if that's fair. Maybe there is no morality whatsoever. Nita is going to do literally anything to survive. Is that right? How many people is too many to kill to save yourself? I don't know, that's kind of the whole question. There are some very interesting distinctions that come up in the book, which I will be purposely vague about. Because I think these thought-provoking ideas are best answered on your own as you read the story. It's half the fun!
It's full of excitement and high stakes! Okay there is not a dull moment in this one. I kept kind of hoping for Nina (and Kovit, I love Kovit more than I should probably) to get more down time, but alas. They were always either being hunted, or preemptively trying to eliminate threats. Nita had no idea who she could trust, if anyone, which makes sense because I don't think anyone in this world has a gold medal in loyalty. And half the fun is trying to figure out who we, the reader, thinks she can trust.
New (and existing) side characters brought a ton to the story. I ship Nita and Kovit, hard. Kovit won me over in the previous book, and he continues to do so here. There are new characters full of moral ambiguity as well, some of whom I really enjoyed. And there's the elusive Fabricio, who I cannot figure out at all. Which is obviously highly entertaining! Is he the villain Nita thinks he is? Is he just trying to save himself too? Somewhere in the middle? I'm sure we'll get those answers!
What I Didn't:
The only thing I didn't love is that it does kind of feel like a middle book. And look, I don't mean that in a bad way even, obviously we need there to be some setup for the end, and the author does that incredibly well here. But I'd have liked perhaps a few resolutions? Regardless, it has made me quite eager for the next installment!
Bottom Line: Monsters, indeed! But whether the monsters are human, "other", or all of the above is the real question. Tons of action and fabulous characters, I will be anxiously waiting to find out how the story will end!
Win (1) copy of Only Ashes Remain (US Only) (and guys this is one per EVERY BLOG so make sure to follow the tour– your chances are good) 
How far would you go to stay alive? Is all fair when survival is on the line?

 ?‍♀️