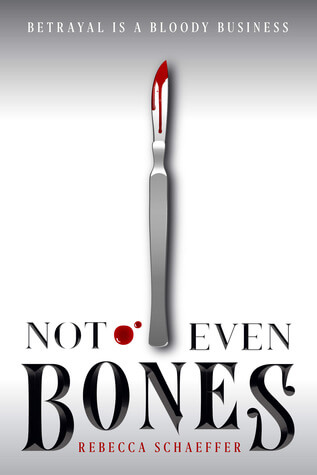 Not Even Bones
by Rebecca Schaeffer
Series: Not Even Bones #1
Published by HMH Books for Young Readers
on September 4, 2018
Pages: 368
Format:eARC
Source:Copy provided by publisher for review, via Netgalley

Dexter meetsThis Savage Songin this dark fantasy about a girl who sells magical body parts on the black market — until she's betrayed.

Nita doesn't murder supernatural beings and sell their body parts on the internet—her mother does that. Nita just dissects the bodies after they've been "acquired." Until her mom brings home a live specimen and Nita decides she wants out; dissecting a scared teenage boy is a step too far. But when she decides to save her mother's victim, she ends up sold in his place—because Nita herself isn't exactly "human." She has the ability to alter her biology, a talent that is priceless on the black market.

Now on the other side of the bars, if she wants to escape, Nita must ask herself if she's willing to become the worst kind of monster.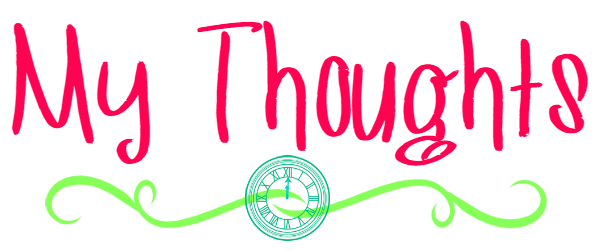 I love a dark book. Sometimes, books that are advertised as "dark" don't end up being such. Worry not, because Not Even Bones absolutely delivers on all promises of being messed up, while still managing to tell an intriguing story. I have seen some reviews that mention trigger warnings but… I wouldn't even know where to start, so I'll just say this: 'tis not for the squeamish among you. So why don't we talk about what I enjoyed about this one!
The aforementioned disturbing fuckery. Oh how I love a book that makes me wonder how an author can come up with such depravity! I mean, when a book starts with a teenager prepping for an autopsy on her kitchen table, you know you're in for some shenanigans. And it truly is just the tip of the iceberg!
How did I end up loving these characters with very questionable (if any) morality? I don't know, but I did. Nita was making all kinds of messed up choices based on self-preservation (or even, in the case of the dissections, pure morbid fascination), and sometimes she'd make me mad but then… nope. I liked her. I somehow liked a person who needs a scalpel in hand to relax. And then. Then I started to like one of the "bad" guys, and maybe I too am a terrible person, who can tell? In seriousness, I think that was kind of the point- that even though the main characters certainly aren't "good guys"… well, maybe there are no good guys. (You're welcome for sneaking that The 100 reference in.)
Not everyone is… strictly human. There are all kinds of hybrid creatures- human passing, for the most part, but with some sort of supernatural ability or quirk. And because humanity as a whole is pretty horrible, people will pay a ton of money for umm bits and pieces of said supernatural beings. Hence the whole "dissection and sales" portion of the book. Even more, a lot of the supernatural creatures are loathed- and not just the ones with violent tendencies. It certainly brings up the very relevant real world question: why are many people so intolerant of anyone who's "different"? 
The story had me on the edge of my seat! I had no idea how this was going to turn out, really. I didn't know at the time that there would be a sequel, and I am so happy that there will be. The story is non-stop excitement, even in the calmer, more character-driven moments.
Speaking of character-driven moments, Nita (and even some of the other characters) went through some great development during the story. Nita was forced to do a whole lot of self-reflecting during the course of the book, and she had to come face to face with some things she might not have loved to acknowledge about herself. But she also found some strength and awareness she didn't know she had, too. The character growth was pretty fabulous.  
Will I Read the Sequel: Oh yes yes definitely, I will take it now please and thank you. (Nevermind the fact that it's probably as yet unwritten.)
Bottom Line: So wonderfully, completely demented, yet somehow managing to make me care for the equally maladjusted characters, this book definitely lived up to its premise!

Do you enjoy dark, twisted books? Have any recommendations? I'll go ahead and recommend this one!