Welcome to my stop on the

Rockstar Book Tour

for Queen of Ruin! I am so excited to share with you my thoughts on the book, and a chance to win a copy of the book! 
Queen of Ruin
by Tracy Banghart
Series: Grace and Fury #2
Published by Little Brown Books for Young Readers
on July 2, 2019
Pages: 336
Format:eARC
Source:Copy provided by publisher for review

A fierce sequel full of sisterhood, heart pounding action, betrayal, and intrigue in the royal court in a series that "breathes new life into the feminist story of oppression and resistance" (Publisher's Weekly).

Banished by Asa at the end of Grace and Fury, Nomi and Malachi find themselves powerless and headed towards their all-but-certain deaths. Now that Asa sits on the throne, he will stop at nothing to make sure Malachi never sets foot in the palace again. Their only hope is to find Nomi's sister, Serina, on the prison island of Mount Ruin. But when Nomi and Malachi arrive, it is not the island of conquered, broken women that they expected. It is an island in the grip of revolution, and Serina--polite, submissive Serina--is its leader.

Betrayal, grief, and violence have changed both sisters, and the women of Mount Ruin have their sights set on revenge beyond the confines of their island prison. They plan to sweep across the entire kingdom, issuing in a new age of freedom for all. But first they'll have to get rid of Asa, and only Nomi knows how.

Separated once again, this time by choice, Nomi and Serina must forge their own paths as they aim to tear down the world they know, and build something better in its place.

The stakes are higher and the battles bolder in Tracy Banghart's unputdownable sequel to Grace and Fury.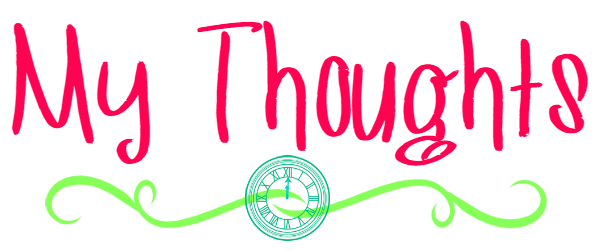 Okay, this is how you finish a duology. I am two for two with sequels this week alone and wow. Just wow. This was everything I had hoped for, and then some! I really enjoyed Grace and Fury, and was obviously thrilled to read the sequel. But you know, sometimes sequels are scary! But this is how you wrap up a series! Here's the thing: This isn't the most unique premise out there. It can even be a little tropey at times. But honestly? When it's done right, there's a reason we enjoy certain tropes. And this book reminded me precisely of that. So now it is time to gush about the stuff I extra loved!
The characters are incredible. Truly, they make the whole book. Not just the main characters, though they're a big part of it which I will expand more on. But no, the author somehow made me care about every random side character she introduced. Everyone served a purpose in the story; everyone's life mattered. So if someone, anyone, died, it felt like a real gut punch, not like some rando bit it.
Speaking of the main characters, their sisterly relationship was unparalleled. Usually when I read about a sister relationship, it's kind of a Katniss-Prim dynamic: One is the heroine, and she generally needs to save the other in some way. Not so here! Nomi and Serina are both fierce and strong and capable. Sometimes it's in different ways, but neither sits around waiting to be rescued. They both have assumed charge of their destinies. And absolutely they want to protect each other, but not in a way that implies one of them is helpless. They want to protect each other because they love one another, simple as that.
And while we're talking about love and protection, every single one of the romantic partnerships in this book saw each other as equals. Didn't matter who the coupling was, they were complete partners in every sense. Even the side characters' relationships were viewed in this very equal and refreshing light. No one, man or woman, was a damsel waiting to be saved by their lover. The level of respect that the couples treated each other with was fabulous, and every single book should strive to portray relationships in this manner.
Holy high stakes!  I genuinely did not feel like anyone was safe during the whole book. It was a brutal and vicious world, and these women (and a few men) would stop at literally nothing until they were both safe and saw a change. So as you can imagine, there is room for a lot of bad junk to go down.
It had many feels and much excitement. I was so invested that I started the last 40% when I got a bubble bath (thanks, Kindle Paperwhite!) and literally could not stop. My hot water had long run out, I was straight up shivering (and fine maybe crying a little, shh) and I still couldn't even pause to go get warm. It was so compelling that I just needed to know how it ended. And it was perfectly satisfying and worth every minute!
Bottom Line: It was the perfect high-octane finale to a really great series. I cannot wait to read whatever the author writes next, for I have no doubt it'll be phenomenal!
3 winners win a copy of Queen of Ruin. Open to U.S. residents only

This is the best sequel I have read in… well, as long as I can remember! What is your favorite sequel?