Yayyy I love when it is time for a "Let's Flail"! It means that I have loved a book, and I haven't been able to do one of these since Cait's book came out! (In fairness, a few other 5-star books I was part of blog tours for. But still.)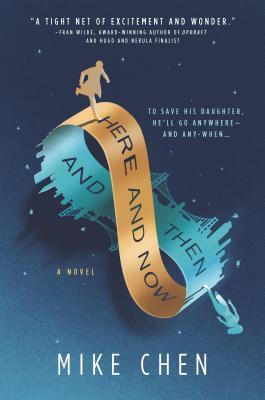 Here and Now and Then
by Mike Chen
Published by MIRA
on January 29, 2019
Pages: 336
Format:eARC
Source:Copy provided by publisher for review, via Edelweiss

To save his daughter, he'll go anywhere—and any-when…

Kin Stewart is an everyday family man: working in IT, trying to keep the spark in his marriage, struggling to connect with his teenage daughter, Miranda. But his current life is a far cry from his previous career…as a time-traveling secret agent from 2142.

Stranded in suburban San Francisco since the 1990s after a botched mission, Kin has kept his past hidden from everyone around him, despite the increasing blackouts and memory loss affecting his time-traveler's brain. Until one afternoon, his "rescue" team arrives—eighteen years too late.

Their mission: return Kin to 2142, where he's only been gone weeks, not years, and where another family is waiting for him. A family he can't remember.

Torn between two lives, Kin is desperate for a way to stay connected to both. But when his best efforts threaten to destroy the agency and even history itself, his daughter's very existence is at risk. It'll take one final trip across time to save Miranda—even if it means breaking all the rules of time travel in the process.

A uniquely emotional genre-bending debut, Here and Now and Then captures the perfect balance of heart, playfulness, and imagination, offering an intimate glimpse into the crevices of a father's heart and its capacity to stretch across both space and time to protect the people that mean the most.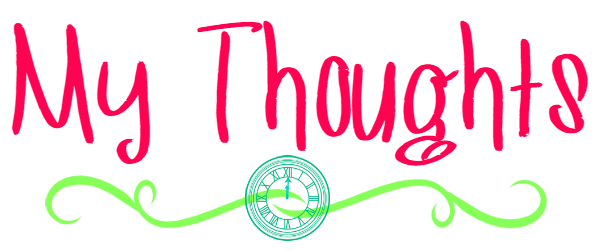 This book captivated me from start to finish. Literally, from page one, I was hooked. And so I want to gush and shove this book at you and scream "read the thing!" but I guess I will settle for telling you why I adored it, yeah? Great!
Seriously, holy feels! I had tears streaming down my face for idk, at least 90% of this thing? And not because it's horribly sad or anything! But because it's so full of emotion. There's the obvious heart-wrenching potential facing Kin- he could lose his family for goodness sake. But it goes beyond that. There's hope, desperation, love, friendship, and I could go on for hours. The gamut my emotions ran… it was huge. And that is the absolute best thing to find in a book for me.
I really became connected to the characters. I didn't know if I would, honestly, as I have literally not a thing in common with Kin. But it didn't matter, I felt connected to him throughout. I also grew to genuinely care about the characters who played a role in Kin's story. Even the ones I didn't like at first (aka, the people from the future basically ha), I ended up really having a respect and enjoyment toward by the end. They're so realistic, because they're all flawed, yet good, and basically, completely human.

Brings up so many questions about life and death and longevity and biology and so many other moral quandaries. You all know how I adore a thought-provoking book, and this was that. Perhaps more than any other book I have read, Here and Now and Then poses questions that will make you think long after the pages are done. And it is glorious. I'll let you discover all that fun stuff for yourself!

This is time travel done right. In some time travel books, the methodology is murky at best. Not so here. I was nearly as invested in the world-building as I was in the story, I found it fascinating and complex without being hard to understand.
The story itself is fabulous, I was so enthralled! I wanted, nay, needed to know what the outcome would be. It's high stakes and high adventure, traveling through time with entire existences hanging in the balance. I actually don't think stakes get higher than that!
Bottom Line: Gosh, do I need to continue? This book is just phenomenal.  Actually, that is the first thing I said when I finished it! And it still stands. You need this book in your life.
What is the last thought-provoking book you read?