So, I saw Madalyn @ Novel Ink do this, and well, I liked it and also I was pretty hard up for a blog post idea so here we are! Apparently, it originated here, so giving credit where it's due!
Anyway, here's some info (and the test!) on Myers Briggs, in case you haven't heard of it. I have taken the test on several sites, because sometimes I am bored and apparently really interested in myself. I always get one of two types: ENFP or ENFJ. And they're usually really close, so I decided to choose which one felt more like me and that is definitely the ENFJ. Like, it's scary how much it sounds like me, tbh.
And now… let's answer some stuff about books!
EXTROVERT: ( E )
Being alone has its perks, but what's the point of a good book if it can't be shared? What are 3 all time favorite books that you would love everyone to read and talk about?
Only three? Not cute, tag! But okay. For the sake of argument:
I picked books here that I both loved and I thought would make good discussion topics.
INTUITION: ( N )
Some books are meant to be understood and others are meant to be explored. What book or character stands for an idea that is deeply meaningful to you?
In the sense that it should be deeply explored, as it is a cautionary tale. But super relevant in today's society, certainly.
FEELING: ( F )
Not everything needs to be realistic, where is the fun in a world with limits? Which fantasy world do you find so atmospheric you slip inside and never want to leave? (Put simply a book with good vibes)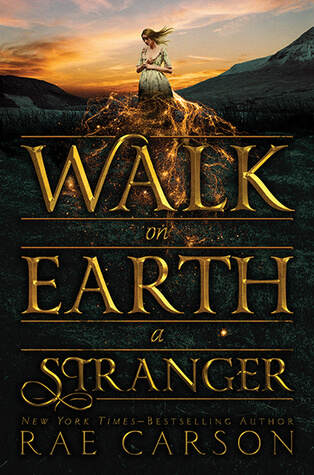 Is this a weird choice? Who cares I love The Oregon Trail.
JUDGING: ( J )
All play and no work leads to chaotic disorder…and anarchy. How do you structure and balance your reading, booktube blogging, and personal life to better use your time?
Honestly no idea. I mean- I guess I do get it done? And stressing about it less has been the most helpful thing, but that may be going against the grain of my personality, so.
ENFJ: The Giver
A giver with so much to give, and you'd give it to everyone if you could. What book do you believe to be universally loved. A book that you could give to opposites and watch them unite in at least this one common good.
I mean, obviously. But also, I'd be remiss if I didn't say that you should all be watching this too:
So, have you taken the test? Which personality type do you identify with? At the very least, tell me if you are an introvert or an extrovert!