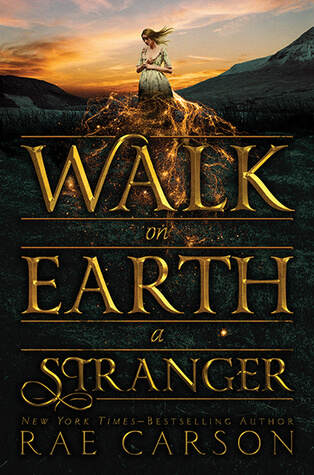 Walk on Earth a Stranger (The Gold Seer Trilogy, #1)
by Rae Carson
Series: The Gold Seer Trilogy #1
Published by Greenwillow Books
on September 22nd 2015
Pages: 432

Lee Westfall has a secret. She can sense the presence of gold in the world around her. Veins deep beneath the earth, pebbles in the river, nuggets dug up from the forest floor. The buzz of gold means warmth and life and home—until everything is ripped away by a man who wants to control her. Left with nothing, Lee disguises herself as a boy and takes to the trail across the country. Gold was discovered in California, and where else could such a magical girl find herself, find safety?

Walk on Earth a Stranger, the first book in this new trilogy, introduces—as only Rae Carson can—a strong heroine, a perilous road, a fantastical twist, and a slow-burning romance. Includes a map and author's note on historical research.
This isn't going to be a great review, I don't think. I don't know what to say without A) Failing, and B) Spoiling. So we're going to keep it short and sweet, and then we're going to play a game! What kind of game? Well, Walk on Earth a Stranger is about The Oregon/California Trail so….. 
Be excited. Be very excited.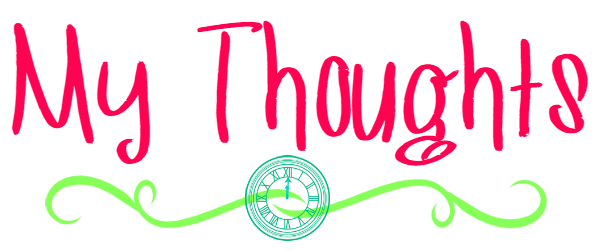 I think it goes without saying that I loved this book, because well, the title says so. And because of that, I am just going to briefly explain why, so you can all just go read it for yourselves or something.
Leah is fabulous. See, Leah is the kind of heroine that doesn't come along often. She's smart, and strong, and she knows that society's views on women are flat out asinine. But she also knows that she must do what she has to to survive, so if she has to play the part of a boy, she will. She's resourceful like that. At the same time, she isn't all tough- she has feelings and emotions too, and she stands by her convictions. Basically, I love her, and I cannot wait for more of her story.
The other characters are so complex and well done. There are quite a few minor characters in this book, since Leah's traveling the trail with a wagon party, as was customary. I thought I'd be confused and overwhelmed with all the different people, but it was actually really easy for me to keep up with! Some were more flawed than others, but they all had backstory that made me really care. There were a few side characters who I especially had the warm fuzzies for, but I think actually including some of their names could be spoilery? So I will just let you decide for yourselves who gives you the warm fuzzies.
The romance was minimal, but it has definite potential. This is absolutely not a romance driven book. Suffice it to say there is no insta-love (win!), because Leah and Jefferson basically had more important things to deal with during most of the book. But I did enjoy him, and I am hoping to see more of him in the future.
The most epic trip ever takes place! Look, for me, The Oregon Trail basically signifies the ultimate in "road trips" (even though, fine, it isn't an actual road). To travel from one coast to the other in the mid 1800s is such an undertaking, I don't think we can even begin to comprehend the hardships. So, the fact that Rae Carson was able to make me feel like I could somewhat understand how this must have been was really quite remarkable. I remember playing the game when I was younger and thinking "I wonder what all those people felt like, what kind of emotions they had", and Rae basically brought that to life for me.
The hint of magic and the allure of gold are enticing and unique. I mean, it's gold. People would do just about anything for gold. And since Leah has a special power to find gold, it stands to reason that if someone finds out about that, she's in a heap of trouble. There are tons of kind people along Leah's journey, but tons of unscrupulous ones.
This first book in the series is a journey. There is action, yes, but there are slower parts. This did not bother me in the least, but I figured I should point it out for those of you who do enjoy a faster pacing.
Bottom Line: What's left to say? Other than thanks to Rae Carson, for writing the book that I'd dreamed about since forever.
This also sums it up:

---
Let's play a game!
Well, since I was thinking about The Oregon Trail game so much while both reading this book and writing the review… I decided I'd play for you, and maybe try to kill off some characters/things we don't like! (Am I the only one who used to do that? I never put people or things I liked in my wagon, because like, what if they got cholera and died? I was sure I'd be jinxing people.)
I have played every iteration of this game (well, probably not the first one from 1971), but this is the one I happen to own and is still somehow compatible with my computer, despite being released almost 15 years ago. This is the 5th version, but I think the 4th was better. Maybe I can try that one next time 😉
Step 1: Pick your wagon party and buy your supplies! 
If you're going to travel the trail with someone, let it be Katniss. And remember that she told Coin that she kills Snow, so he has to come too. Annalise from Half Bad got to join in, as did Insta-Love, which I made the youngest age possible, as Insta-Love is. And Bird People, because everyone knows I am not a fan.
Step 2: Travel as fast as possible with as little food to ensure the most destruction
InstaLove got a concussion because I insisted on driving the wagon through a storm and we tipped over. I did rest for IL, though. It seemed early to kill it off.
Step 3: Lose someone early for something kind of silly
 But on the bright side- InstaLove is finally dead!!! 
Tip: People will die for absolutely no reason. 
Seriously, homegirl wasn't even sick!
Sidenote: Rivers are your enemy.
Well crap.
Step 5: Choose what to do to get across the river. Inevitably choose wrong. 
Oopsie? I didn't need that dress anyway. It was wholly unflattering.
Step 6: Check to see who the casualty is.
But he didn't! See, he is a tough guy to kill, Katniss!
Step 7: Stop in some god-forsaken Kansas town. Wave to Amber.
Well, he doesn't look like Amber. Or maybe he does.
Tip: Just because someone doesn't die in the drowning doesn't mean they won't die from it two weeks later. 
Nice job, Katniss. Though rather anticlimactic, wouldn't you say? Moviegoers aren't going to pay for this.
Sidenote: This looks creepy as hell, but I always search them, hoping one day I will find something cool like a ghost.
"You searched the wagon and found nothing useful." But the question is, did I find anything unuseful? Because I want that too!
Step 8: Avoid that shit. 
Except I didn't, I totally went that way, hoping some cannibals would eat Bird People.
Step 9: Win 
Because it's freaking Katniss, so of course she did.
So, let's discuss: Have you ever played The Oregon Trail? If not, you probably should. Any chance you'd survive? (I would definitely not.) And would you put people you liked in your wagon, or would you be too afraid like me?