These are all books by authors whose books I have previously read and loved!! 
Grim Lovelies by Megan Shepherd
What If It's Us by Becky Albertalli & Adam Silvera
The Spy with the Red Balloon by Katherine Locke

---
Grim Lovelies by Megan Shepherd
Series: Grim Lovelies #1
Published by HMH Books for Young Readers on October 2, 2018
Pages: 384
Format:ARC
Source:Copy provided by publisher for review


Seventeen-year-old Anouk envies the human world, where people known as Pretties lavish themselves in fast cars, high fashion, and have the freedom to fall in love. But Anouk can never have those things, because she is not really human. Enchanted from animal to human girl and forbidden to venture beyond her familiar Parisian prison, Anouk is a Beastie: destined for a life surrounded by dust bunnies and cinders serving Mada Vittora, the evil witch who spelled her into existence. That is, until one day she finds her mistress murdered in a pool of blood—and Anouk is accused of the crime.

Now, the world she always dreamed of is rife with danger. Pursued through Paris by the underground magical society known as the Haute, Anouk and her fellow Beasties only have three days to find the real killer before the spell keeping them human fades away. If they fail, they will lose the only lives they've ever known…but if they succeed, they could be more powerful than anyone ever bargained for.

From New York Times bestselling author Megan Shepherd, Grim Lovelies is an epic and glittering YA fantasy. Prepare to be spellbound by the world of Grim Lovelies, where secrets have been long buried, friends can become enemies, and everything—especially humanity—comes at a price.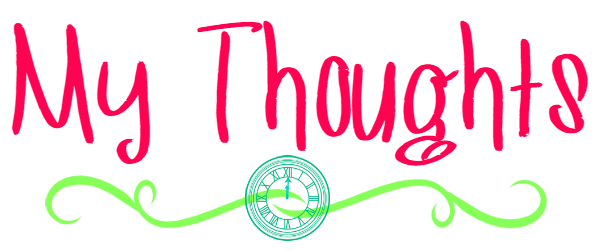 I want to go to Paris. And you will too after reading this, just saying. Anyway, this is a really enjoyable book with a really clever magic system in an amazing setting. And now I shall break it down a bit for you!
The Things I Liked:
The characters, especially Anouk. The characters were really enjoyable- they are kind of like a family, with the same quirky relationships of a family of origin. I loved the dynamic between Anouk and Cricket (female friendships for the win!) and I loved watching the whole gang work together. Especially when they were also at each other's throats hah. But Anouk was just so very down to earth- she was really not trying to be a fighter, you know? She was meek, and she was just kind of forced to step up and try to save herself and her family, and it was nice to see for a change!
The magic system was really well done and interesting. Usually, I can take or leave the actual magic-building (is that a word? Should be), but in this case I was actually really into it. And while there were definitely questions answered, I feel like there's a lot that is still left to be uncovered about it.
Paris! I mean, obviously it's going to be a great setting no matter what, but it's so fun to think about witches and beasties and such running around the city too. And I loved that Anouk, who'd been basically trapped inside since she became "human", was as wide-eyed and eager to see Paris as the reader would be.
The stakes were very high. I mean, if Anouk and her friends didn't extend/amend/redo the spell that made them human to begin with, they'd revert back to their animal form. And from the way Anouk describes life in her animal body, it sounds like it's barely a life at all. So you could absolutely feel the tension and desperation of the situation. Plus, there's a literal countdown, which makes everything feel really urgent!
The Things I Didn't:
Ugh, the romance. I am honestly hoping that we're not supposed to ship it because there's going to be a better one that comes along? Because it isn't just that I didn't care about it- it actually made me cringe. First, Beau is my least favorite of the secondary characters. By a long shot. He just seemed really controlling, or patronizing, I don't know. And… it high key felt like a brother-sister dynamic which, ew.
Sometimes I got a little bored with the political stuff. There's some messy business going on between the witches and the other magical… dudes? Okay fine they aren't called the "dudes" but I don't remember what they are called. They're like, magic royalty. And then they were fighting with goblins or something, and look, I started to get a little iffy okay?
Bottom Line: Pretty good series start! Loved the unique magic-building (I am calling it, new word), incredible setting, and the family-feel of the characters. Anouk's character development was really good too. Aside from some minor issues, an enjoyable read!
---
What If It's Us by Becky Albertalli, Adam Silvera
Published by HarperTeen on October 9, 2018
Pages: 448
Format:eARC
Source:Copy provided by publisher for review, via Edelweiss


Arthur is only in New York for the summer, but if Broadway has taught him anything, it's that the universe can deliver a showstopping romance when you least expect it.

Ben thinks the universe needs to mind its business. If the universe had his back, he wouldn't be on his way to the post office carrying a box of his ex-boyfriend's things.

But when Arthur and Ben meet-cute at the post office, what exactly does the universe have in store for them?

Maybe nothing. After all, they get separated.

Maybe everything. After all, they get reunited.

But what if they can't quite nail a first date . . . or a second first date . . . or a third?

What if Arthur tries too hard to make it work . . . and Ben doesn't try hard enough?

What if life really isn't like a Broadway play?

But what if it is?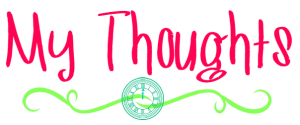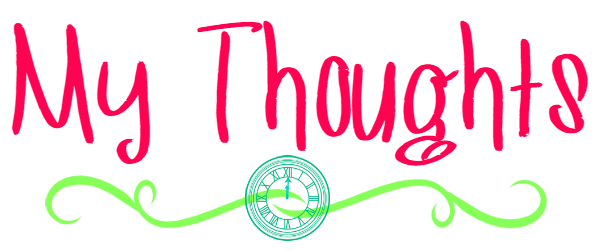 So this book is super adorable. Here's the thing: I don't have much to say beyond the "super adorable" part? I liked both characters a lot. Arthur, especially, made me chuckle. I loved how much family involvement there was from both guys' families. And I love that friendships were a big focus. I just… had trouble feeling more than "aw that was cute"?
Part of this is probably a "me" issue, because I can be pretty picky with contemporary. But I learned that I need more than just a cute romance in a book, apparently. So we can chalk this up to a learning experience, yay! Also, maybe I am a little bitter about meet-cutes in general, but I suppose that is an issue for a therapist and not a book review.
I am also obviously here for the diversity- I love that it's a totally adorable book about two gay guys navigating the dating world! So I definitely don't want to downplay that aspect. Plus, I have to give it props for making me smile a lot, and also for gushing about Hamilton. These are huge, huge wins.
Bottom Line: If you enjoy meet-cutes and romance, this will absolutely be your jam. The characters are impossible to not root for, and you will want to squish them and give them all the happiness forever and ever amen. 
---
The Spy with the Red Balloon by Katherine Locke
Series: The Balloonmakers #2
Published by Albert Whitman Company on October 2, 2018
Pages: 368
Format:ARC
Source:Copy provided by publisher for review, via Netgalley, ALA


Siblings Ilse and Wolf hide a deep secret in their blood: with it, they can work magic. And the government just found out.Blackmailed into service during World War II, Ilse lends her magic to America's newest weapon, the atom bomb, while Wolf goes behind enemy lines to sabotage Germany's nuclear program. It's a dangerous mission, but if Hitler were to create the bomb first, the results would be catastrophic.

When Wolf's plane is shot down, his entire mission is thrown into jeopardy. Wolf needs Ilse's help to develop the magic that will keep him alive, but with a spy afoot in Ilse's laboratory, the letters she sends to Wolf begin to look treasonous. Can Ilse prove her loyalty—and find a way to help her brother—before their time runs out?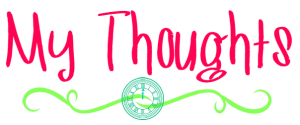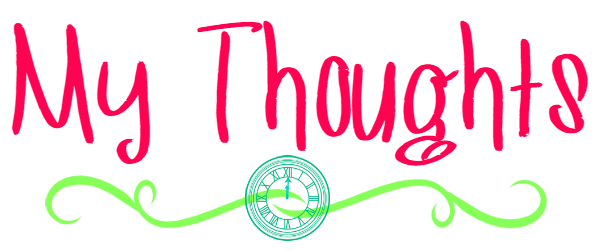 "I believe that the light of the future is brighter than the dark of the present."
Wow, this book is good. It's a companion to The Girl with the Red Balloon, and it's absolutely just as strong as its predecessor. Which is a hard feat, because I loved its predecessor, so. The only minor qualm I had was that a few things were a bit predictible- but honestly, it didn't really dampen the impact of the story, so whatever. So let's go ahead and talk about the stuff I loved!
The Things That Made This Book Awesome:
The time period. Look, a book set (and done right, which this certainly is) in WWII era is probably going to pull at the heartstrings. This certainly did.
Ilse and Wolf are incredible characters. Not only were they each incredibly sympathetic and well developed, but their sibling bond was incredible. It was also really believable, which is hard to accomplish. These two didn't want to be separated, but in the end, it was really good for each of their personal growth. Of course, their bond never faltered either, so it really was the best of both worlds.
There was light in the darkest of places. Truly, it gives me hope for our world now. It's lovely to see acts of selflessness and bravery and goodness in such bleak and desperate times.
It's incredibly emotive. There is so much going on that really made me feel things. Not only is the obvious horror of the war raging on in Europe, but even in Ilse's American small town, the awfulness of racism and homophobia is everywhere. You can't help but feel angry, sad, and scared for these characters.
The tension and the stakes are, for obvious reasons, incredibly high. This book keeps the action coming, because of course it has to. There is so, so much on the line, and everyone involved knows that it is so much bigger than just themselves. It makes for a very powerful novel, to say the least.
Bottom Line: Honestly, if you are even considering picking up this series (you can read them alone or together!) I implore you to do it. It's fabulously written with characters who you won't be able to forget. The messages it delivers are timeless, and so incredibly important. Do the thing.

Have you read any of these books? Planning on it? Let's talk about them!