Two of these are book birthday books, like last week. The other isn't. That's all I've got. 
The Raging Ones by Krista & Becca Ritchie
School Lies by Kimberly G. Giarratano
See All the Stars by Kit Frick
---
The Raging Ones by Krista Ritchie, Becca Ritchie
Series: The Raging Ones #1
Published by Wednesday Books on August 14, 2018
Pages: 352
Format:eARC
Source:Copy provided by publisher for review, via Netgalley


From New York Times bestselling authors Krista and Becca Ritchie, comes The Raging Ones, an edge of your seat sci-fi romance with twists and turns that you will never see coming!

In a freezing world, where everyone knows the day they will die, three teens break all odds.

Franny Bluecastle, a tough city teen, dreams of dying in opulence, to see wealth she's never known. Like the entire world, she believes it's impossible to dodge a deathday.

Until the day she does.

Court Icecastle knows wealth. He also knows pain. Spending five years in Vorkter Prison, a fortress of ice and suffering, he dreams of life beyond the people that haunt him and the world that imprisoned him.

Mykal Kickfall fights for those he loves. The rugged Hinterlander shares a frustrating yet unbreakable connection with Court—which only grows more lawless and chaotic as their senses and emotions connect with Franny.

With the threat of people learning they've dodged their deathdays, they must flee their planet to survive. But to do so, all three will have to hide their shared bond as they vie for a highly sought after spot in the newest mission to space. Against thousands of people far smarter, who'll live longer, and never fear death the way that they do.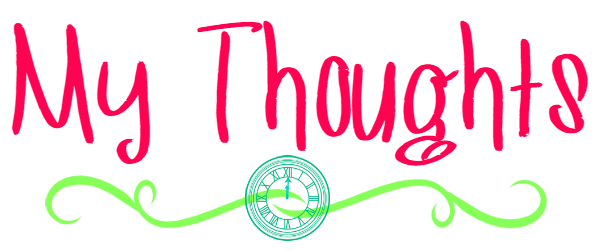 Le sigh, another book I was certain I would love and didn't quite. The premise was great- I always find the whole "know what day you'll die" thing fascinating. And really, quite a mindfuck. And I enjoy the way it is explored in this story, too. People who know they'll die at certain ages have fully different life experiences, which… wow. I imagine it would make sense! But… what happens when someone misses their deathdate in a world in which that is not a thing that happens?
Well, of course the book explores all of that via three main character/death dodgers, Franny, Court, and Mykal. Here's another fun fact: these three are somehow "connected" in a weird, even creepy kind of bond (we'll get to that.) The beginning (solidly the first half, really) explored this bond, the relationships among the characters, and the world in general. It was a bit boring, basically.
The second half of the book did pick up, as the three tried to secure themselves a spot on a mission into space. Figuring that if they could get off-planet, no one would care that they didn't die when they were supposed to. So it's a competition (a bit akin to Dare Mighty Things, actually) in which a select few will earn this opportunity during a rigorous trial. That part was pretty decent, and the end was actually quite good- some big twists that I definitely did not see coming! There were a few other bits that bugged me during the book:
I was hoping for way more space antics. There were not many space antics. (This will probably be remedied in future books, however.)
I honestly felt like not much even happened for most of the book. There was so, so much setup, and like, five minutes of action. I didn't feel like there was enough conflict, and when there was, it was a bit predictable.
The "bond" started to freak me out. Like- they could ummm "feel" each other while they were bathing, and being intimate and such, and… I won't lie, it grossed me out. Can you imagine? You're in the shower and some dude you just met can feel you washing yourself? Hard pass on that.
But there were good things! 
Aforementioned awesome premise.
I did like the characters, in general. While I felt they probably could have been a bit more distinguishable and fleshed out, I liked them.
The ending was honestly so good it kind of makes me want to read the next one? Even though I was sure up until about 90% that I wouldn't be?
Will I Read the Next Book: I'm going to wait and see. If I hear good things, I presume I will be tempted enough by the ending to go for it.
Bottom Line: Awesome premise, kind of mundane execution. The great last quarter really couldn't fully make up for the first three, but it helped.
---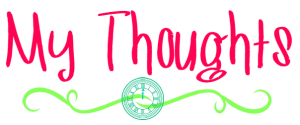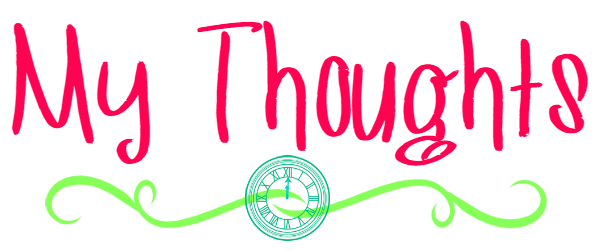 This was one of only three books I read in July that I liked! Seriously friends, it was rough. Anyway, that isn't why we're here, so let's move on.
Let us start by getting the one thing I didn't love about the book out of the way, so we can move on to all the stuff I did. Basically, it was kind of hard for me to get into at first. I was having trouble keeping the characters straight (erm, pun definitely not intended, but we'll go with it), and I wasn't sure how into them I was. BUT. I held on for a bit and ended up really becoming invested! So, I would definitely say worth the little bit it took me to get deeper into a great mystery. Now, the promised good stuff:
The little local mentions made my heart happy. Do you know how many books are set in Northeastern Pennsylvania? That's right, it's zero. And okay, this is a fictional place, but there are mentions of very real towns. And when you're from a small area, you'll always love seeing it in literature.
It's set in the 90s! My only other (super minor) qualm was that maybe the 90s references would go over the heads of some younger people, and seem out of place? But I loved the time setting- and for many, many reasons it worked in the book. I mean, for one, while obviously LGBTQ+ people still face tons of discrimination, there was a lot of stuff that was very time-specific (like military restrictions and such), and a lot of the backlash these boys faced just felt very discriminatory in a way that was super common twenty years ago. I hope that makes sense? Also, not having certain technology made the details of the case work out in a much more intense way.
I really genuinely cared about the characters. And I cared about the people they cared about, which made me quite invested in the outcome of the mystery. And, I might have had some feels. (Fine, who am I even kidding, I had lots of them.)
There was a ton of focus on family, even if some of the families were pretty dysfunctional. Having the characters explore these bonds was certainly a great addition to the story. And seeing some of the more supportive family members was lovely (and hopeful, tbh).
The mystery kept me guessing til the end! And obviously I will tell you no more than that ?
Bottom Line: An intense mystery set in the backdrop of the 90s with characters I was invested in.
---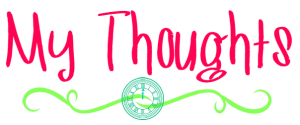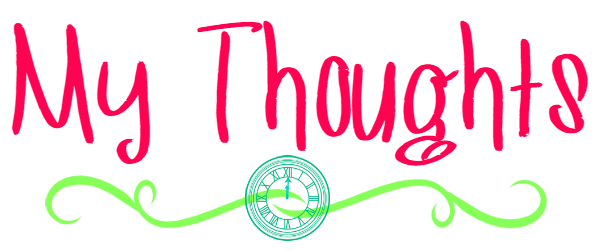 Looks like it is time for another positives versus negatives, because that seems to be the best way to organize this book. I want to give you more background, but… I think just reading the synopsis is sufficient? Short version: Ellory used to have friends and a boyfriend, now, not so much. And it's for reasons, which is what this story uncovers, basically. There you go, you're very welcome.
The Things I Liked:
Ellory did grow quite a bit as a character as the story went on. That's always nice, especially since she really, really needed to. I mean, she had these friends, but she didn't even seem to like them, so much as need them? Like a crutch? Anyway, she does go through some great character development.
The reveals did, in fact, surprise me. That is hard to do, so I am glad the book was able to!
The Things I Didn't:
I do fully understand why Ellory was upset, but I couldn't help but think that she was better off without these characters? Ugh, they just made me mad all over the place. Don't get me wrong, Ellory did too, but at least I felt a modicum of sympathy for her? They were just pretty boring, and what wasn't boring about them was crappy, so basically I wouldn't have wanted to be friends with any of them. My inner dialogue was mostly like "well Ellory, you dodged a bullet here, my friend".
It just seemed to drag at times. Even though it was a relatively quick read, it was just so underwhelming for me. By the end, while I did appreciate some of the twists/outcome, I was just too over it to care. Which I don't think has ever happened to me before, first time for everything? Is shocked apathy a thing? It is now.
Nirvana Effect™. I know this is probably more of a personal trope hate, but wow I am not a fan of the Nirvana Effect™.
Bottom Line: If you can get on board with the characters, you may enjoy the twists. I, however, could not.

Have you read any of these books? Planning on it? Let's talk about them!