These books are books. Sometimes I get sad when I cannot find a common link for mini-reviews. This is not that time. These books… are all books. That's it, and here we are, a lovely, motley group of books with zero things in common, woo! 
Notes from My Captivity by Kathy Parks
The Freeze-Frame Revolution by Peter Watts
Mariam Sharma Hits the Road by Sheba Karim

---
Notes from My Captivity by Kathy Parks
Published by Katherine Tegen Books on July 10, 2018
Pages: 352
Format:ARC
Source:Copy provided by publisher for review, via Edelweiss


"Like Siberia itself, this story is wild, mysterious, full of danger--and then, quite unexpectedly, captivates you with its beauty. I was so glad I went on the adventure." --Goldy Moldavsky, New York Times bestselling author of Kill the Boy Band

Notes from My Captivity is a sharp, sensitive, and darkly funny novel perfect for fans of Libba Bray's Beauty Queens and Adam Silvera's More Happy Than Not.

Adrienne Cahill cares about three things: getting into a great college; becoming a revered journalist like her idol, Sydney Declay; and making her late father proud of her.

So when Adrienne is offered the chance to write an article that will get her into her dream school and debunk her foolish stepfather's belief that a legendary family of hermits is living in the Siberian wilderness, there's no question that she's going to fly across the world.

But the Russian terrain is even less forgiving than Adrienne. And when disaster strikes, none of their extensive preparations seem to matter. Now Adrienne's being held captive by the family she was convinced didn't exist, and her best hope for escape is to act like she cares about them, even if it means wooing the youngest son.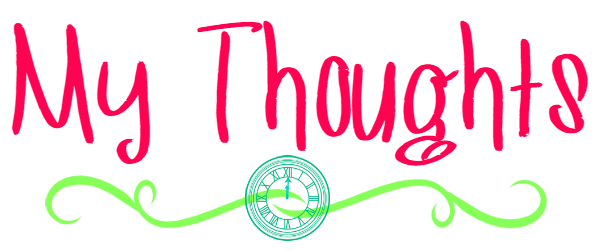 It's mixed feelings time, y'all! Some parts of this book were kind of awesome. I mean, Siberia? Sign me up! I love survival stories in general, and in that respect this book delivered for sure. But then some things really threw me off, too. So let's discuss them all, shall we?
The Things I Liked:
Adrienne really grows a lot during the book. She starts off kind of bratty, honestly. And I get that she was still grieving the loss of her father (and I assume she always will, I don't think people "get over" such things) but that really didn't mean that she needed to be awful to her stepfather, who was kind of risking a lot to take her on this trip. Alas, she learns quite a bit about herself on this journey, and I really loved watching her development.
The survival part of the journey was awesome. Especially when the group her father worked with was in the mix, as they made me chuckle a lot. But even when there were moments of humor, it was clear that the terrain and climate were no joking matter. And frankly, I'm a sucker for a survival journey, so that worked.
It definitely had intense moments, and I wasn't always sure if or how things would work out. It was good that the story definitely did not feel safe, and that the stakes seemed very high at every turn. Made for a very readable experience, as I was eager to know what was going to happen next. Plus, the intensity definitely made for some solid feels. 
The Things I Didn't:
The first part of the story focuses a lot on her stepdad's mission, and whether the family is real. Unfortunately, the synopsis tells us which way that played out (so don't read it if you don't want to know!) and so that part of the story seems a bit anticlimactic, maybe even unncessary to an extent. In addition, we spend a lot of time getting to know the members of her dad's team (and her dad himself), which is good. Until they aren't in most of the story (also in the synopsis) View Spoiler »because they straight up are killed off, every last one, after I came to care about the whole lot of them! Which, rude. « Hide Spoiler
There was a bit of magical realism in the book that didn't really attract me. I think it kind of made the story seem… a little "much"? Like if you're already in Siberia being captured by a family you thought was fake, maybe that is enough outlandish stuff for one book?
Bottom Line: Incredible setting, awesome adventure. It would have been a bit better if the title/synopsis hadn't given so much away, but still a fun read.
---
The Freeze-Frame Revolution by Peter Watts
Published by Tachyon Publications on June 12, 2018
Pages: 192
Format:eARC
Source:Copy provided by publisher for review, via Netgalley


She believed in the mission with all her heart.But that was sixty million years ago.

How do you stage a mutiny when you're only awake one day in a million? How do you conspire when your tiny handful of potential allies changes with each shift? How do you engage an enemy that never sleeps, that sees through your eyes and hears through your ears and relentlessly, honestly, only wants what best for you?

Sunday Ahzmundin is about to find out.

Note from the publisher: The red letters in the print edition (and highlighted letters in the e-book) indicate special bonus content from the author.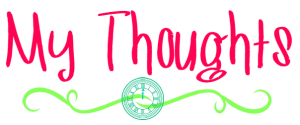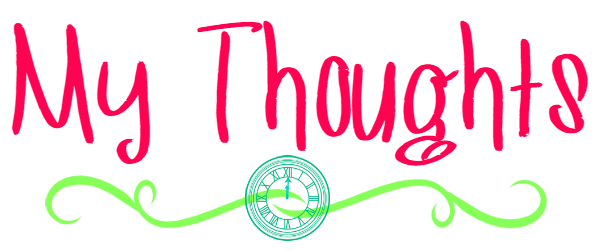 I had been super curious about this book since I first read its synopsis on Netgalley. But then I was kind of afraid that it might be a bit too "science-y" for my brain to handle. I needn't have worried, though! I decided to go for it and request after reading Evelina's review because she basically abated my fears while making me even more excited for the book. What I'm saying is, if you're on the fence, check out her review!
And now, I will tell you why I loved it! First, the concept is incredible, and the book delivers. It's hard to even wrap one's head around the thought of being alive in space for millions of years, really. But in a good way, because it's so very thought provoking. It made me think about time in a whole new way, and of course had me questioning whether I could ever do the things that Sunday's had to do.
In addition, it's full of action and adventure, and contains a lot of really diverse and well fleshed out characters. The fact that this comes in at under 200 pages makes it an even more impressive feat, since I genuinely cared about the fates of not just the main character, but side characters as well. And, thanks to The Captain's review, I found out that there are more stories set in this world! Of which I shall be devouring immediately, obviously. The only problem I'd had really is that I wanted more of this world and well… problem solved!
Bottom Line: If you love a sci-fi that makes you really think, but is also full of action, this is one you won't want to miss!

---
Mariam Sharma Hits the Road by Sheba Karim
Published by HarperTeen on June 5, 2018
Pages: 320
Format:Hardcover
Source:Copy provided by publisher for review, via Edelweiss


Three Pakistani-American teenagers, on a trip through the land of pork ribs, mechanical bulls, and Confederate flags. It's going to be quite an adventure.

The summer after her freshman year of college, Mariam is looking forward to working and hanging out with her best friends: irrepressible and beautiful Ghazala, and religious but closeted Umar.

But when a scandalous photo of Ghaz appears on a billboard in Times Square, Mariam and Umar come up with a plan to rescue her from her furious parents. And what could be a better escape than a spontaneous road trip down to New Orleans?

With the heartbreaking honesty of Julie Murphy's Dumplin' mixed with with the cultural growing pains and smart snark of When Dimple Met Rishi, this wry, remarkable road-trip story is about questioning where you come from--and choosing the family that chooses you back.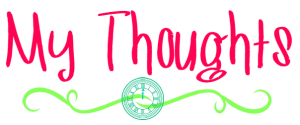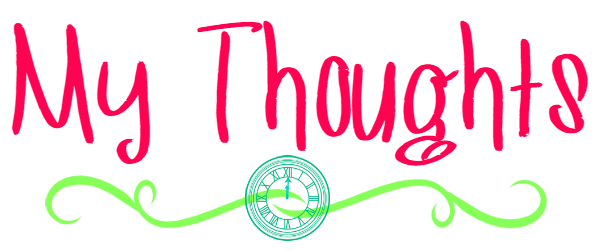 I assumed I would love this one, based on the fact that I will never, ever turn down reading a road trip book. Especially when best friends come together to help one of their other friends, so this one sold me from the synopsis. Unfortunately, it didn't end up being as epic as I'd hoped. But alas, there were some definite high points, so let's start with those!
The Good:
It deals with a ton of really important real-life issues, especially in our current climate. The characters face some pretty severe hate in certain parts of the country. These scenes were painful to read, but obviously incredibly important, too. Especially some of the more subtle instances. For example, they meet a woman who seems nice and understanding, but has a terribly racist bumper sticker. And of course, she thinks she's totally justified in her thoughts (which she isn't of course, but no one is going to convince her). The characters have to navigate these awful situations that frankly, no one should have to deal with.
The closeness of the characters was really awesome. They had very solid friendships, and this was evident by the fact that they'd drop everything for a pal in need. I also really liked Mariam's relationship with her mother, as it was one of the healthier parent relationships that was shown in the book.
The Not-So-Good:
The Muslim hate. Okay- I am not a member of this community, and I don't want to step on toes of course. This is all from my (outsider) perspective, but I feel like it is still worth mentioning. The characters are quite disparaging in regards to more conservative and more religious Muslims. And that seems… really not great. Like it was hard for me to read at times, because I was so wildly uncomfortable with all the hateful remarks about members of the Muslim community. I mean, don't get me wrong, of course there are members of any community who do the things the characters spoke about, but that is true of all human beings. To make these jabs about Muslim people seems incredibly irresponsible- especially because they're never addressed or corrected in any way. Again- outside my lane, but very uncomfortable with the disdain toward any group.

ANYWAY, my friend Rashika complied an awesome list of books by Muslim-identifying authors that you should check out!
The other random hate in general. I mean- obviously none of us is perfect, and I won't pretend to have never been a little judgey in my life. The thing is, it crossed a line for me. I felt like they just wanted to snark on everyone, and that made me sad. And again, there is no growth, no point where everyone is like "wait, no one is perfect, maybe we should spend less time judging all the people's actions and focus on the internal!" or something. It's just… what they did.
I honestly just didn't feel a ton for the characters. Like, they were okay I guess, but they really weren't very fleshed out. They seemed a little.. blah, for lack of a better word. I never felt like I really knew Mariam, which was a bummer, considering she's the MC.
I don't even fully understand what the point of the book was overall? I mean, a road trip, some discovery about family stuff, and about self (I guess) but I just never felt particularly riveted by the actual plot of the book. 
Bottom Line: Great in theory, less so in execution. I could have overlooked some of the other flaws, but the straight up vitriol directed toward Muslims pushed me over the edge into Nope Territory.

Have you read any of these books? Planning on it? Let's talk about them!