Welcome to June's Monthly Minutes at Midnight– Plus my ALA Recap! 
 Here's the deal: I'll share the books I've obtained, posts of interest from others, giveaways I have happening, and just general random shenanigans. You know I love a shenanigan.  Also, covers all link to Goodreads, because I am awesome. And extra special this month, an ALA recap!! 
The Books
For Review/From Publishers: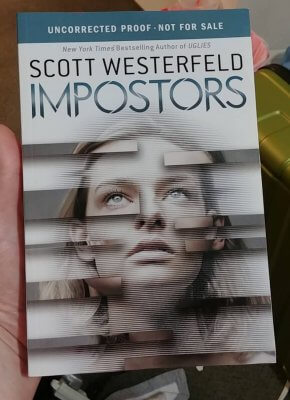 Grim Lovelies by Megan Shepherd
Boneless Mercies by April Genevieve Tucholke
Dear Heartbreak edited by Heather Demetrios
Attucks!: Oscar Robertson and the Basketball Team That Awakened a City
by Phillip Hoose
Huge thanks to HMH, Scholastic, & Macmillan! 
eARCs:
Huge thanks to Berkley & Tachyon Publications!!
Purchased:
I didn't buy any physical books! I did, however, take advantage of a couple awesome Kindle Daily Deals, so here we are. 
Gifted/Won/Traded:
I actually did trade for a book, but it'll be listed below. And I won a book but was too lazy to take a picture so… next month, friends! 
---
Shenanigans Since Last Time:
I read 9 books this month. That is a sad state of affairs, but what are you going to do? I had places to go, people to see.
The good news is, this was a pretty good batch of books, so yay! 
Giveaways: Click Here, or on Sidebar
---
Blogosphere Bulletin
Here are some of the loveliest/most entertaining/super helpful/just plain interesting posts I found this month! It's a slow month because I was gone for part of it, sorry guys- but at least these are still some great posts! 
---
ALA/NOLA Recap!! 
Who here has been to New Orleans? If you haven't, you really should. This was the most fun bookish trip I have ever been on! We had so much amazing food, stayed at a lovely place, encountered a ton of fabulous people, and for goodness sake, you can walk around with alcohol! How can it get any better!?! Oh and I guess books were involved too ha.
I figured the best way to share all the fun was via a slideshow- that way, this post wouldn't be infinitely long, and I could describe the pictures, yay!
And a few fun highlights! 
I got to meet Neal Shusterman (and his son Jarrod; they were signing Dry which I could not be more excited about!) which was kind of a life goal, so yay!
Val was really sad that the rest of us refused to accompany her to Hunk Oasis.
Beignets.
Seriously, in general we had so many amazing meals!
Val cared more about a cat in a tarot shop than literally anything else we did the entire time.
Okay fine it might have actually been hotter than hell but… worth it anyway.
Popsicle Rashika's leg fell off and I didn't have any glue so… amputation it was. At least she had enough drinks to dull the pain?
Midnight Beignets. This is different from regular Beignets. We met up with Michelle at some bar, then found Café du Monde, where I basically covered Holly in powdered sugar and then "cleaned" her repeatedly. I might have had a little bit to drink, shhh.
There was so much pretty art all over the streets! And as a person who isn't usually big on art, I think me being impressed by it says a lot.
Holly and I put Val and C.J. to actual sleep by having The 100 discussions.
We accidentally stalked Eric Smith– but we told him about it on Twitter which made it seem either more or less creepy.
We met a ton of super nice people in lines and such! And bonded with just about every single person over She Who Shall Not Be Named (but you all know exactly what I am referencing, so). Chatting with people I'd never have met otherwise? Such a favorite! Hell, I even made Uber driver friends! (I was our Designated Extrovert™, so.)
I was much more selective about books, and I am very proud of me. Here's most of them (C.J. has the rest, because airlines, I'll post them next month!)
The one book I  desperately wanted but didn't get was Light Years by Kass Morgan (for obvious reasons) but the lovely Chloe on Twitter traded me, and since it got home around the same time as I did, I added her to the pile! 
---
Fancy & New Since Last I Saw You!
I love looking at pretty covers! So here are some new ones that I have fallen in love with since our last update!
Things we need to talk about at this juncture:
It's really hot and I haven't any motivation. I just don't. It's supposed to hit 100° this weekend, and I mean, no one likes that. I thought I left the hellfire behind in NOLA, but apparently I was incorrect. 

I'm kind of bummed that ALA is over and I haven't any fun stuff to look forward to. 

Although, The 100 has been kind of incredible, so there's that! 
Happy July, loves!