These are June books. They don't have much in common, but hey, something for everyone, right? 
Bring Me Their Hearts by Sara Wolf
Freshmen by Tom Ellen & Lucy Ivison
Dive Smack by Demetra Brodsky

---
Bring Me Their Hearts by Sara Wolf
Series: Bring Me Their Hearts #1
Published by Entangled: Teen on June 5, 2018
Pages: 400
Format:ARC
Source:Copy provided by publisher for review


Zera is a Heartless – the immortal, unageing soldier of a witch. Bound to the witch Nightsinger ever since she saved her from the bandits who murdered her family, Zera longs for freedom from the woods they hide in. With her heart in a jar under Nightsinger's control, she serves the witch unquestioningly.

Until Nightsinger asks Zera for a Prince's heart in exchange for her own, with one addendum; if she's discovered infiltrating the court, Nightsinger will destroy her heart rather than see her tortured by the witch-hating nobles.

Crown Prince Lucien d'Malvane hates the royal court as much as it loves him – every tutor too afraid to correct him and every girl jockeying for a place at his darkly handsome side. No one can challenge him – until the arrival of Lady Zera. She's inelegant, smart-mouthed, carefree, and out for his blood. The Prince's honor has him quickly aiming for her throat.

So begins a game of cat and mouse between a girl with nothing to lose and a boy who has it all.

Winner takes the loser's heart.

Literally.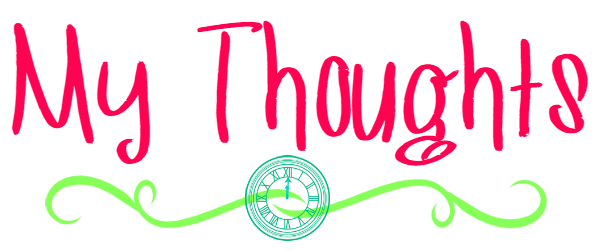 Well, what a surprising little gem this book was! The premise sounded fun when I first read it, sure, but the execution certainly lived up to it- and then some. This is pretty much going to be a list of junk I liked, because I really liked this one and kind of flew through it. My only negative would be a few predictable spots, and long chapters (but that sounds a little nitpicky, doesn't it?) but otherwise? I loved!
Why I Loved It:
So. Freaking. Funny. Zera is just too amusing, I loved her internal dialogue. She's at times self-deprecating, which honestly just went to show how much of a non-monster she really was. She's the kind of character I don't ever get bored reading about because she's always coming up with something entertaining about basically any situation- even in the worst of times. It brought levity to a book that otherwise could have been really dark.
The world-building and the plot felt really fresh. I mean, sure there are aspects that are similar from other fantasies, but the magical system was interesting (and I am not usually a huge fan, so that says a lot), and the story just felt like it wasn't the "same old".
The relationships in this book, oh my! I can't even explain how much I adored some of Zera's relationships! From her fierce protection of her fellow Heartless, to her budding relationship with her "aunt", at every turn Zera was making real, genuine connections with people and they made the story that much more exciting- likely because the stakes are higher when you care about the characters. Speaking of…
I loved basically every single side character. Even the more villainous types I loved to hate. I don't even want to give much away, but wow, this book's character game is strong. And not just the main characters, even the more minor characters are really well fleshed out.
Sets up book 2 really well. I need it. I need it now. It's one of those sequels that I'll be diving right into, because it ended in such a way that I need to know all the things!
Bottom Line: Oh, I enjoyed this book for sure! A really fresh addition to the YA fantasy genre, and if you love smart, snarky characters, you will love Zera and company!

---
Freshmen by Tom Ellen, Lucy Ivison
Published by Delacorte Press on June 12, 2018
Pages: 352
Format:eARC
Source:Copy provided by publisher for review, via Netgalley


Getting in is just the beginning.

Phoebe can't wait to get to college. On her own, discovering new things, no curfew…she'll be free. And she'll be totally different: cooler, prettier, smarter…the perfect potential girlfriend. Convenient: the only person from her high school also going to York is her longtime crush, Luke.

Luke didn't set out to redefine himself, but as soon as he arrives on campus, he finds himself dumping his long-term long-distance girlfriend. And the changes don't stop there. In fact, being on a soccer team is the only thing that stays the same.

Just when things start looking up (and Phoebe and Luke start hooking up), drama looms on the horizon. Rumors swirl about the Wall of Shame, a secret text chain run by Luke's soccer team, filled with compromising photos of girls. As the women on campus determine to expose the team and shut down the account, Luke and Phoebe find themselves grappling with confusing feelings and wondering how they'll ever make it through freshman year.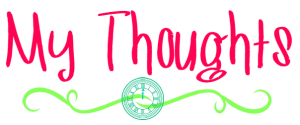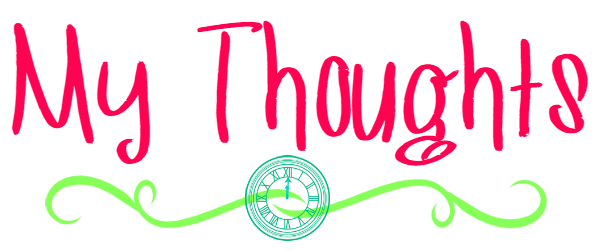 There's nothing inherently wrong with this book, so I feel like my negatives will be sparse. It's just that it also didn't leave a huge lasting impression either, so take that for what it's worth. Let's just break it all down into positive/negative, shall we?
The Good:
Super fabulous friendships were a huge win. Especially the elusive "positive female friendships" which were present in spades. I'd say this was my favorite part of the book, actually. It was incredibly relatable, the characters trying to navigate being away from home for the first time, meeting all new people, trying to figure out how a person even makes friends as an adult. Watching these relationships play out was great.
Dealt with more serious topics like sexual exploitation. While the book was mostly lighter fare, there was some discussion of photos of women in compromising situations being posted online against their will. And to be clear, this was definitely treated seriously-  though the guys who did this thought it was just "boys being boys", this wasn't brushed aside.
I am so glad to see more college YA! Gosh, college was a time for me. I wasn't a fan, didn't want to go, and it seemed like no one could relate to those struggles. I like that this book showed so many of the ups and downs of being away from home for the first time, trying to figure out how to live on one's own, etc. I do wish books like this had been around when I was 17, in college, and felt super alone.
It was fun to learn about college outside the United States, too! This book is called Freshers elsewhere (why they couldn't just leave it as such in the US I have no idea, but there it is) because it's set in England and that's what they call "freshmen". And wow, colleges are different! (Sorry- universities, my bad.) Like- they were able to cook! I couldn't even have a freaking candle in my dorm room. OH! And of course, you don't have to be 21 to drink there, so no Campus Safety hunting you down trying to catch underage drinkers. It's all quite fascinating honestly, noting the similarities and the differences!
This book was super real about love and expectations. I'm going to leave it at that but… sometimes we build something up and well… this book talks about that sort of thing. Again, the good and the bad.
The Not As Good:
The main characters were just… okay. I didn't actually like the male main character very much, nor did I think he exhibited a ton of growth, and I maybe wanted to punch him a little. I liked Phoebe, but I feel like she could have been fleshed out a bit better? She did grow quite a bit during the course of the book though.
It just didn't leave a lasting impression. In the end, I was like "okay cool" and moved on. Which is fine! Plenty of books are like that, it's not really a hugely negative thing, but nor is it a positive one. I like to be left with some kind of feelings after I read, and I just didn't really feel any emotional connection.
The ending was more unfinished than I'd have liked. I actually think it was okay to leave it somewhat open since it was, of course, just Freshman Year, but would it have been fun to look at them a few years down the road? I don't know, I like a little closure, maybe that's just a personal preference, but there it is.
Bottom Line: Happy that there's another good example of college YA out there! Though this didn't leave a big impression, it was certainly fun enough.
---
Dive Smack by Demetra Brodsky
Published by Tor Teen on June 19, 2018
Pages: 336
Format:Hardcover
Source:Copy provided by publisher for review


A 2018 JUNIOR LIBRARY GUILD SELECTION

Theo Mackey only remembers one thing for certain about the fire that destroyed his home: he lit the match.

Sure, it was an accident. But the blaze killed his mom and set his dad on a path to self-destruction. Everything else about that fateful night is full of gaping holes in Theo's mind, for good reason. Maybe it's better that way. As captain of the Ellis Hollow Diving Team, with straight A's and solid friends, he's only one semester away from securing a scholarship, and leaving his past behind.

But when a family history project gets assigned at school, new memories come rushing to the surface, memories that make him question what he really knows about his family, the night of the fire, and if he can trust anyone—including himself.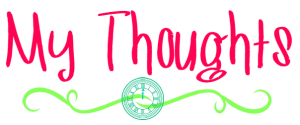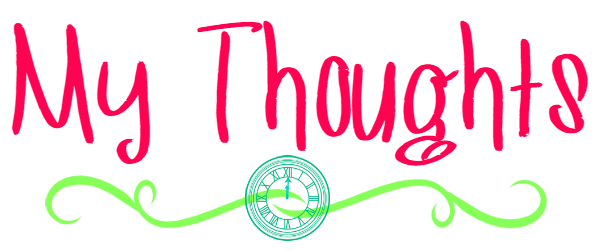 I have a little bit of the mixed feelings on this one. The beginning was quite slow for me, but the second half really picked up quite a bit. So, let's discuss what I liked versus what I didn't!
What I Liked:
Obviously, Theo's story is quite emotional. I mean, dude's an orphan for goodness sake, you have to feel for him! So I think off the bat, it made the stakes a bit higher. And it definitely isn't tropey- his parents may not be around, but they are still very present in his mind and in various points of the story, so that's handled quite well.
Diving! So fun, right? Diving always fascinated me because I was freaked out just doing starts in swimming (admittedly though, I'm a bit of a coward) and was amazed that people just… did twists and flips off of a seriously hard piece of plastic. The author did a great job with the diving stuff too, I thought.
Iris. I love me some Iris. I can't say a ton about her because of spoilery things, but she was hands down my favorite character!
The end of the book was really exciting! I was so glad to see it pick up, and I was definitely very curious as to what the outcome of the story would be! I did guess a few aspects of the ending, but it was still a good one!
Friendships and teammate camaraderie are fabulous! It's so refreshing to see a solid dude friendship that is like, healthy and even emotive. And I believed that Chip and Theo were as good of friends as the author wanted it to seem like, they genuinely cared for each other, Chip's family welcomed Theo, it was just a really nice dynamic.
What I Didn't:
Like I mentioned before, it was a slow start for me. I felt like in the beginning, it was just a lot of Theo's everyday life. Which I get, obviously a story has to be set up, but maybe it was a bit too much setup? I started to get a bit restless waiting for the action to happen. I seriously contemplated stopping for a bit, then thankfully things picked up.
I didn't get Theo's beef with this one dude, Les. He just hates this one diver guy, and I didn't (and still don't, actually) understand why. For awhile he's salty because he wants to go to Stanford and this dude is suddenly a good diver too but… like college doesn't work like that? Stanford doesn't just take one diver, and also, they've probably been recruiting for ages because it's Stanford, so frankly, neither of them are probably going. This is probably me being a little picky, but also, I seriously wanted to understand where Theo was coming from and I couldn't.
While the story did pick up a lot in the second half, I still did guess some of the bigger points. And look, this wasn't a wholly bad thing, because the ending still wrapped the story up efficiently, but I do like being more surprised, you know?
Bottom Line: Started off slow, but ended quite well. Definitely had well-developed characters, especially for a thriller, and also, diving!
Have you read any of these books? Planning on it? Let's talk about them!